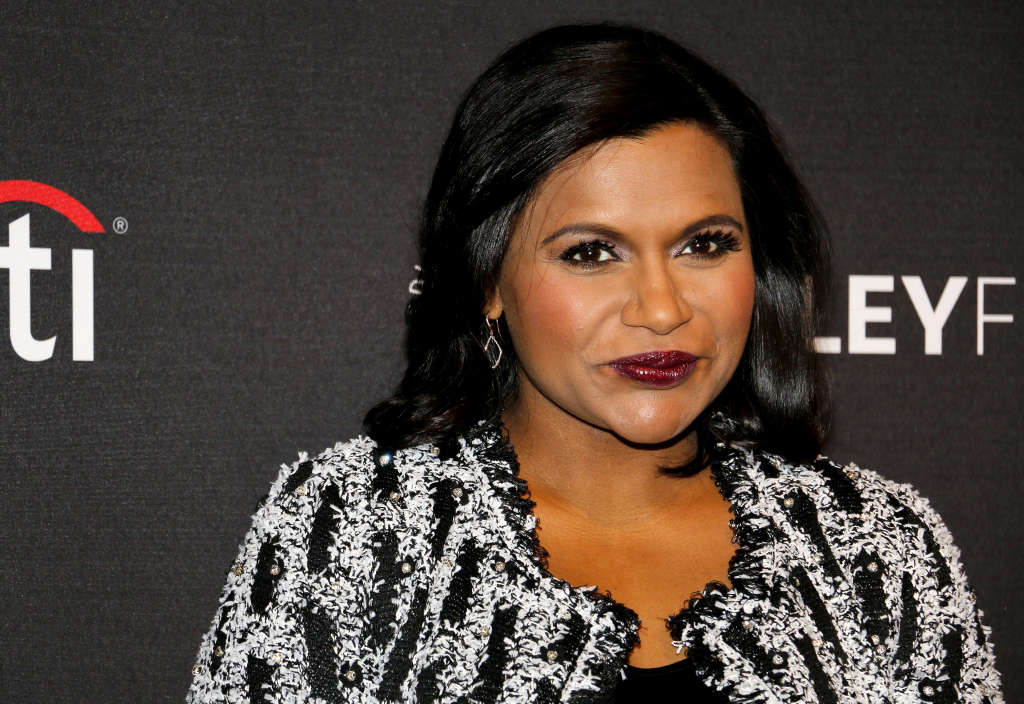 Anyone who has seen "Sex and the City"has coveted Carrie Bradshaw's overflowing closet, but at least it was fake—no one could have such a perfect room in real life! Except, apparently, Mindy Kaling.
When prepping with her team for this year's Producer's Guild Awards, Kaling took a few getting-ready photos in her dreamy closet. Normally, closets aren't the best spot for selfies and full-length glam shots, but Kaling's closet lighting situation actually makes her glow. And I'm not exaggerating when I say this closet is nicer than—and possibly bigger than?—my NYC apartment.
If you do a little digital sleuthing, you can see a separate nook for every bright and colorful purse, a full length mirror on the back of what looks like a door (could there be an adjoining closet?!), glass-knobbed drawers packed with accessories (I zoomed in, there's a belt there), and shelves stacked with shoes. The clean white closet storage makes all of Kaling's colorful clothing pop, and we love her colorful rug as a subtler, but still fun way to play to her decor style.
From our view, the closet looks well organized (with plenty of storage), and Kaling is employing many Apartment Therapy-approved tips to create the illusion of more space, including the all-white fixtures and mirrors—though these tips are kind of wasted on an already-huge space. But, an illusion of more room does help her colorful clothing seem less like busy clutter, and more like bright accents to a spacious suite.
Now, would Marie Kondo approve of the floor-to-ceiling shoe collection? Maybe, maybe not. But for me, just looking at photos of Kaling's ginormous closet sparks a lot of joy—and jealousy.