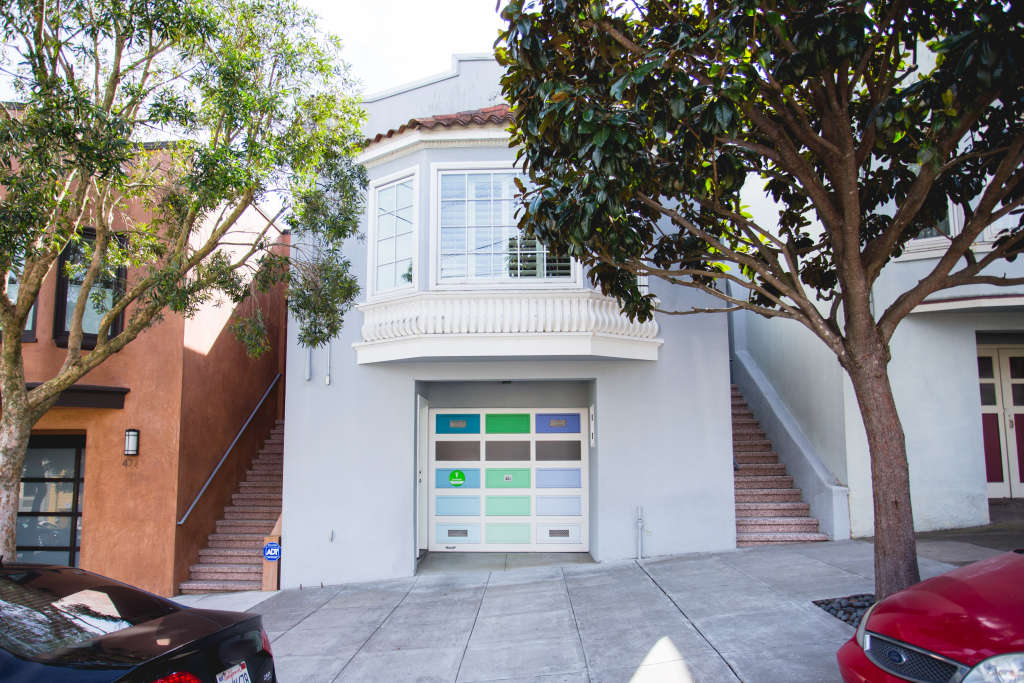 If you're planning on doing some updates around your home this year, you're probably figuring out which projects are worth sinking reserouces into: Is that subway tile backsplash going to be a waste of money when it's time to sell? How about those new fixtures in the bathroom?
Thankfully, Remodeling magazine puts out a Cost vs. Value Report each year that details the average cost for common projects and renovations, as well as how much they add on a home's value, on average. For the most part, the margin for return on investment depends where in the country you live. But there are usually some projects that add value, no matter your region. For 2019, the project with the biggest return on investment nation was replacing a standard garage door with an upscale model—when it came time to sell, 97.5 percent of the cost of the project was recouped, on average. (See the specifications to the project, here.) The second best? Adding manufactured stone veneer to your home's exterior, which recouped nearly 95 percent of the project cost at selling.
Related: 5 Home Upgrades That Can End Up Paying for Themselves
Though a garage door replacement gave a high ROI nationally, the project actually paid dividends in two regions—recouping more than 100 percent of the costs. One of the regions was New England (Maine, Vermont, New Hampshire, Massachusetts, Rhode Island, and Connecticut), where the project added $267 to the home's resale value. In the Pacific region (California, Oregon, Washington, and Alaska), the project added a whopping $900—a 23.8 percent profit for the project.
The renovations that were maybe not worth the money? An upscale master suite addition only recouped 50.4 percent of the costs nationally, and adding a midrange backyard patio only had 55.2 percent of its costs recouped.
Related: 5 "Luxury" Home Upgrades That End Up Being Totally Annoying
Curious to see what projects are worth in your area? Play around with the tool on Remodeling's website.