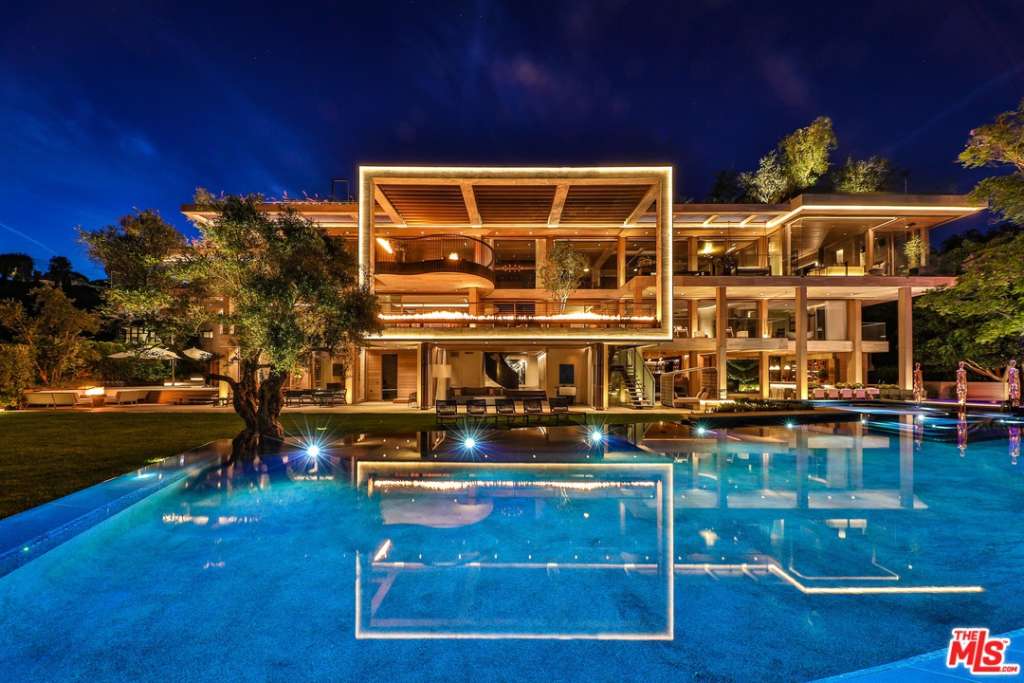 I spend entirely too much of my free time looking at real estate listings—even though looking at them is a good chunk of what I get paid to do here! But even though I know what I'm looking for, even I get lost clicking through dream homes: "I should move to Detroit and buy this $20,000 fixer upper!" or "If I save now, I can totally can afford this $2 million apartment in Brooklyn by the time I'm 30!" This is all mental gymnastics—I definitely will not do either of these, but it sure is fun to dream.
And I know I'm not the only one who gets joy from looking at these homes, because Trulia let me know some of their most popular listings aren't always snatched up by the end of the month. So, for my fellow friends who also love to imagine being the owners to decadent estates, quaint townhouses, seaside manors, and cute NYC-starter studios, here are Trulia's three most searched properties still on the market this month:
$88,000,000
Los Angeles, California
9 bedrooms, 15 bathrooms
24,922 square feet
Go big or go home? Why not do both? This sprawling Bel Air mansion hit the market on December 2018 after undergoing a luxe update. Other than its remarkable views of the L.A. skyline, it also features a movie theater, sauna, rooftop deck, and car elevator, among other amenities. $88 million seem a little too pricey? If it's any consolation, the house comes furnished.
$105,000
Dallas, Texas
3 bedrooms, 2 bathrooms
1,193 square feet
On the opposite side of the financial spectrum, there's this sunny renovated townhome in Dallas's Preston Hollow neighborhood. While it may look modest on the outside, the inside is tastefully packed with modern updates, like white marble counters, a fire place, and even a private laundry room. Did we mention it's only $105,000?
$165,000,000
Beverly Hills, CA
20 bedrooms, 23 bathrooms
28,660 square feet
Want that Italianate life but don't want to leave the 90210? This Beverly Park estate—the largest in the neighborhood—recently hit the market and is here to fulfill your wildest dreams. From a 30-car courtyard to a sprawling four-acre backyard complete with guest homes, tennis courts, and private jogging trails, this mammoth mansion is the definition of luxury living.
See all of the 10 most searched homes of January on Trulia's blog.