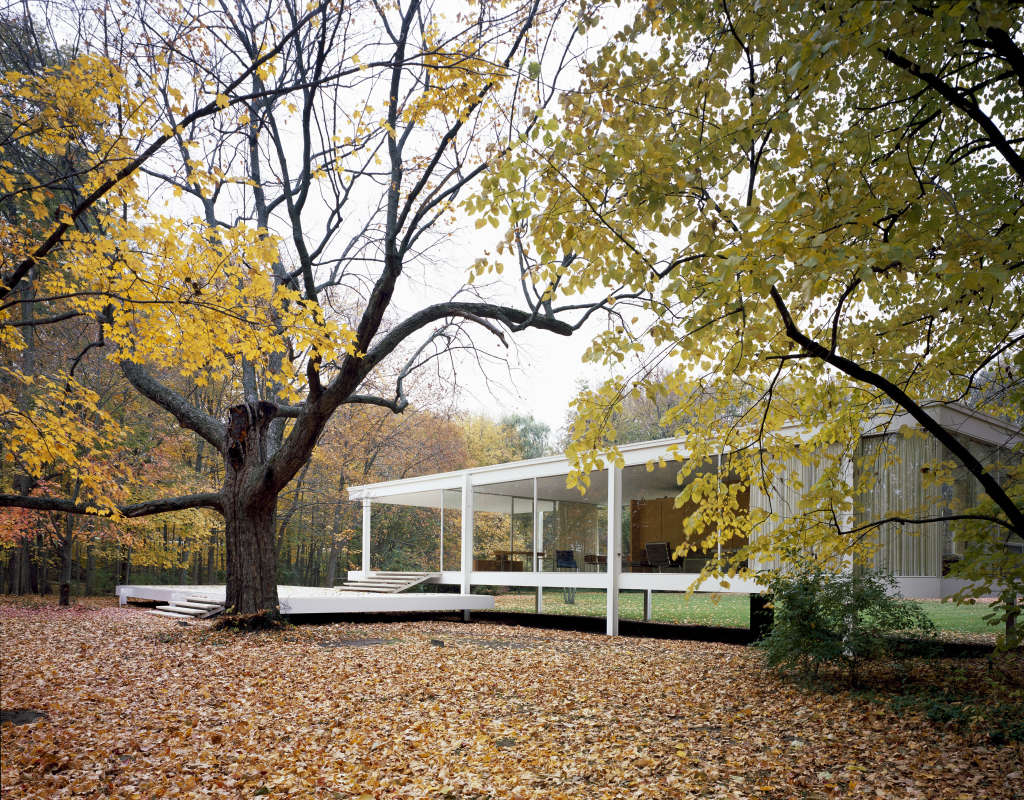 For the past couple of years, there's been ongoing buzz about a big screen film that recounts the story of the famous Farnsworth House, and finally more concrete details about the forthcoming cinematic project are available.
Previously, "The Giver" actor Jeff Bridges was rumored to be playing the role of esteemed architect Ludwig Mies van der Rohe, but official reports have confirmed Maggie Gyllenhaal and Ralph Fiennes as the stars of the feature film.
Set in 1940s Chicago, the movie centers around the groundbreaking glass box residence designed in 1945 by Mies van der Rohe, played by Fiennes, and his romantic affair with Dr. Edith Farnsworth, a Chicago nephrologist for whom the one-story modernist home was built.
Of what drew her to the "Farnsworth House" film, Gyllenhaal said:
"I am always looking for projects about real women, with complicated, interesting minds. They are far and few between and Farnsworth House is a rare find. In Edith Farnsworth is the opportunity to express a full and exciting spectrum of thoughts and feelings. But there is also the opportunity for the most exciting kind of artistic experience: a collaboration. Farnsworth House is a love story between two iconoclasts, two equally interesting players. I'm thrilled to see what Ralph and I will create together with this exceptional script and Richard Press at the helm."
After 50 years of private ownership, the Landmarks Illinois and the National Trust for Historic Preservation purchased the Farnsworth House in 2003. Currently, the property serves as a public museum. Monthly full guided Moonlight Tours allow guests to observe the house in an evening and nighttime setting. Additionally, guests are invited to experience the union of "mind, body, spirit, architecture, and nature" by participating in beginner-friendly Asana yoga classes that are routinely hosted at the house.