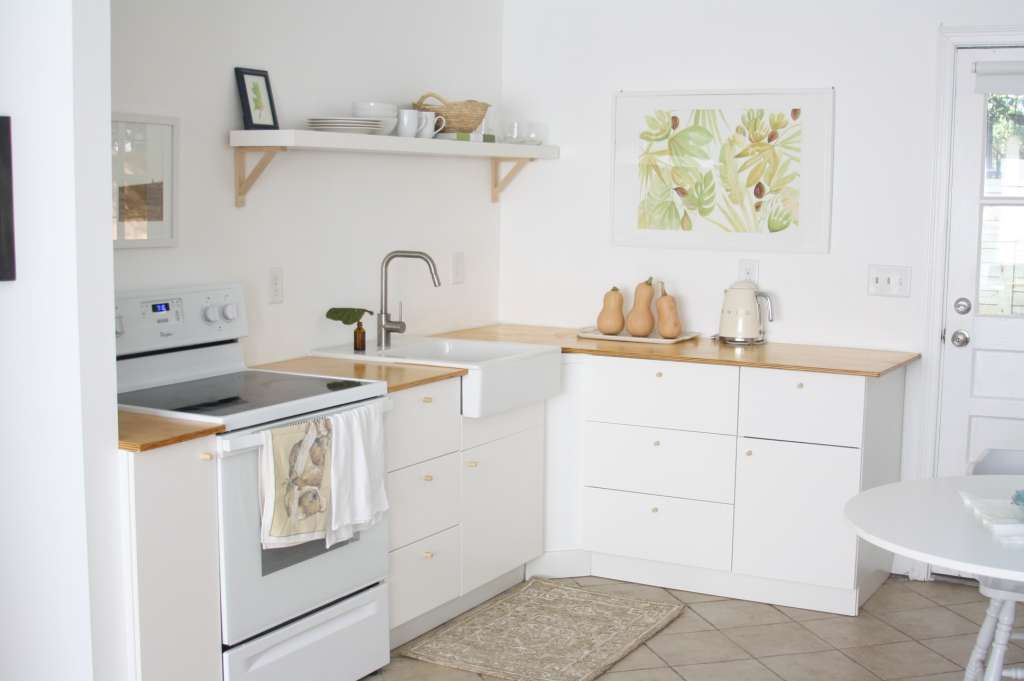 Name: Gillian Beach
Location: Charleston, South Carolina
Size: 975 square feet
Years lived in: 3 years, owned
I bought my house three years ago. I was just about to give up on my search when this house that I had seen the previous year became available again. It was under contract but that fell through and I was at the right place at the right time. The number one reason for buying a home was to have my own garden. I have enjoyed slowly designing the garden how I envisioned.
The first thing I did to the inside was tear out the kitchen to the studs and knock out a wall to make a more open floor plan. It brought in more light for sure. It was a slow process because I did a lot of the work myself so I had to get used to no walls for quite a while. My sister Barbara did all the interior designing throughout the house. She used light colors and kept it cohesive, which I love. The furniture is a mix of hand-me-down from family, found on the side of the road repurposed furniture, or built myself. I taught myself woodworking in the process and built the shelves, built-ins, coffee table, and side table.
Describe your home's style in 5 words or less: Cozy, calm, comforting, light
What is your favorite room and why? My favorite room is the guest room. It has a golden glow at a certain time of day that's very beautiful. It also has everything a guest would need.
What's the last thing you bought (or found!) for your home? A friend found a broken side table in her neighborhood and gave it to me. I built it to be side table height, added a top, painted it, and added tiny wooded knobs. It's my favorite piece now.
Any advice for creating a home you love? Take your time, collect things you love. Choose colors that make you feel great. Lighting is important. Lamps are great for making it cozy. Smells such as natural essential oils and spices when cooking are wonderful. My sister makes a kitchen spray with eucalyptus, vinegar, soap, alcohol, and water that cleans so well and gives the house an amazing smell. One surprising thing that makes a home more comfortable are built-in shelves. I don't think any room could have too many built-ins in my opinion.
Thanks, Gillian!
• Interested in sharing your home with Apartment Therapy? Contact the editors through our House Tour & House Call Submission Form.