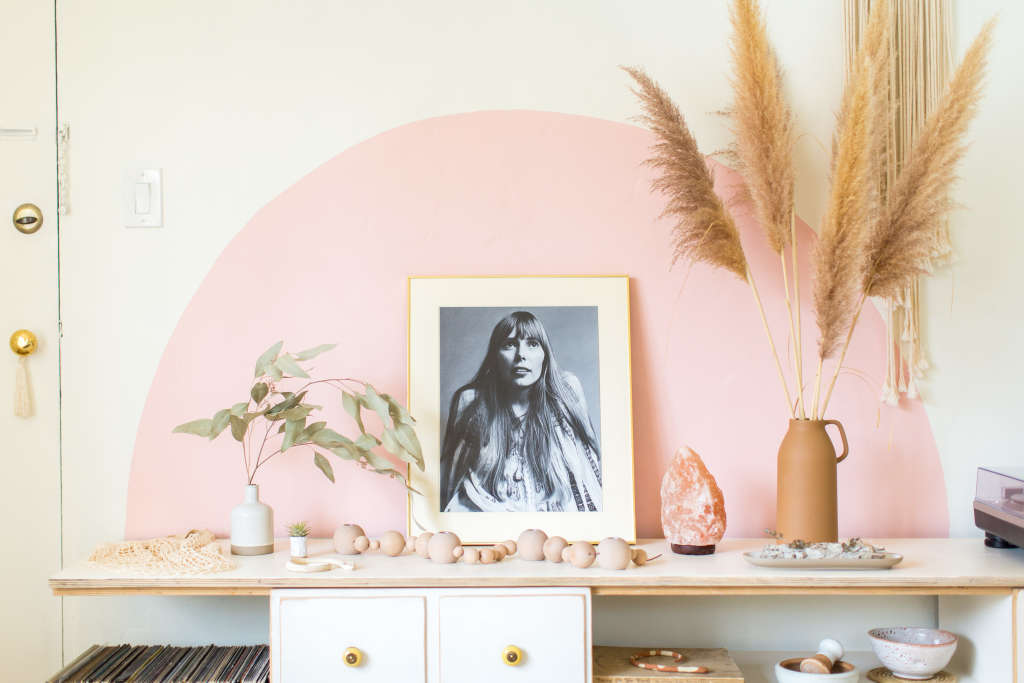 In terms of recent trends, it doesn't get much bigger than ceramic pottery. Inspired by the 1970s, sculptural clay vases, planters, and decor are everywhere these days—either adding subtle texture or bringing a full blown color explosion to our homes. Handmade ceramic pieces from the pros can be quite expensive (understandably, given the skill and work required to make them), but don't let that sway you from loving and getting the look. It's an easy trend to DIY using air dry and polymer clay. Here are some of our favorite projects to get you started.
The first time I saw Fran's polymer paperweight I had to double check that it was a DIY. It looks exactly like ceramic.
A big decor trend this spring is sculptural vases. If you're like me and already have too many vases for any sane person, give one you already own a makeover with clay accents. Love these rainbows from Bliss Makes.
Another sculptural vase, but this time, with a face. Every plant mama can now give their babies a face to matches the plant personality, thanks to Lindsay Stephensen.
Can you spot the polymer project? Teri was looking for that finishing touch for her gallery wall and made a 3D art piece that beautifully ties in the colors and shapes from the rest of the room.
Designer knobs can cost a pretty penny, especially if you're updating a full chest of drawers. Mandi from A Beautiful Mess went straight for the DIY route when her vintage dresser started showing wear and created these beautiful, marbled clay knobs.
Wall hangings are one of the easiest ways to add visual interest. They can be DIYed to fit in any awkward space or introduced to a gallery wall to break up the lines. Play with texture like Molly's faux patina or Cristina's clay, rope, and wood piece for a truly special addition.
Stephanie's delicate incense holder elegantly brings aromatherapy to your home.
No kiln necessary to make these modern, terracotta earrings. Polymer clay now comes in all sorts of fun textures like granite, terracotta, and metallics, letting you experiment with new forms.
I love all the possibilities of stamps. Danica of Refined Design made these darling gift tags (hello, reusable wrapping), but I can definitely see them as basket labels or garden markers as well.
A little personalization at a party is a thoughtful, extra touch. Get creative with place card shapes from Club Crafted, and have them double as favors.