This week we're talking to Joyful author and expert Ingrid Fetell Lee about some simple ways to inject joy into your home without breaking the bank. She also explains why joy is easier to achieve than happiness – and how seeking it at home can actually help you unlock your decor style. Plus Sherry marked her recent birthday by getting a long-awaited tattoo (actually, two of them!) so she's explaining the meaning behind them, how much it hurt, and what finally convinced her to go for it. We also share our latest escape room attempt, how we're battling car clutter, and a BIG change to the podcast that you won't want to miss.  
You can download this episode from Apple Podcasts, Google Podcasts, Stitcher, TuneIn Radio, and Spotify – or listen to it below! Note: If you're reading in a feed reader, you may have to click through to the post to see the player.
https://html5-player.libsyn.com/embed/episode/id/9181547/height/90/theme/custom/thumbnail/yes/direction/backward/render-playlist/no/custom-color/33a9b2/
What's New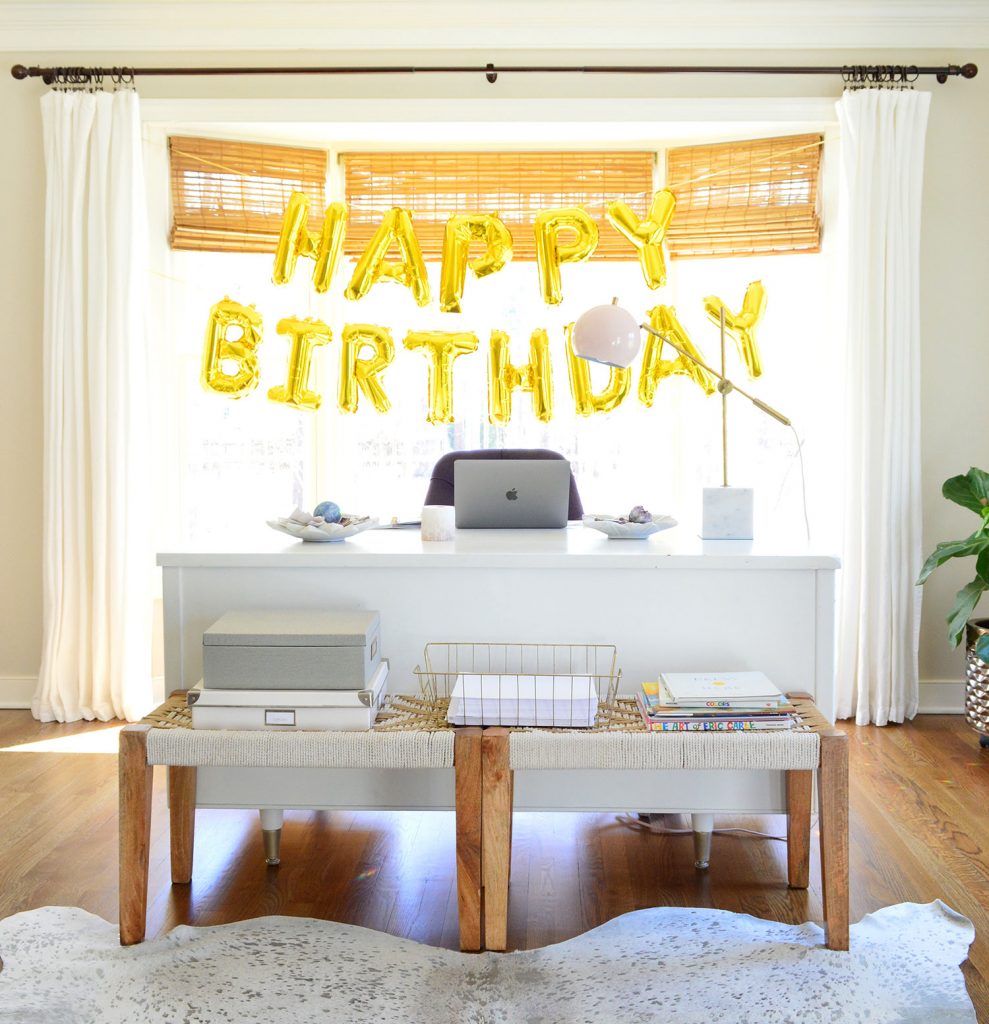 That's a little birthday decor the kids and I surprised Sherry when she turned 37 last month (phew, we're finally the same age again). But while we don't have pictures to share of our Escape Room escapades (photography isn't allowed, and you know we're rule followers), you can hear more about our first experience with one in Episode #43.
If you're local, the place we is Escape Room RVA. They also run the VR version where you get "kidnapped" to Warehouse 29 AND the kid-friendly version at Stony Point called Gnome & Raven.
And if you missed the "unveiling" on Instagram, here are the tattoos Sherry got for her birthday (thanks to the talented Amy Black).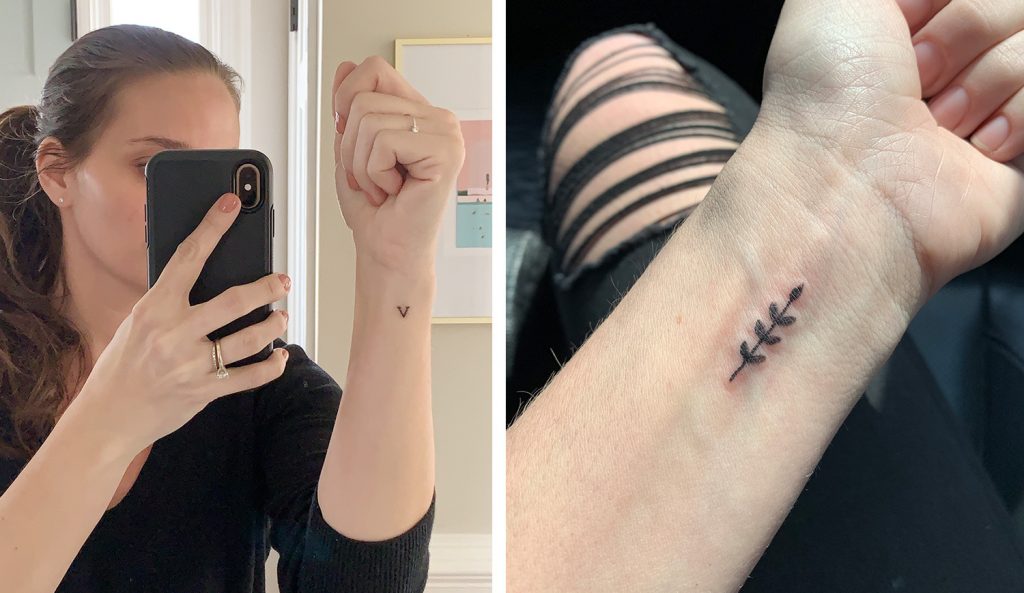 As Sherry described in the episode, the 7-leafed laurel is because 7 is a significant number in our relationship and family, and the letter "V" is for two important women in her life, her grandma Victoria and great-grandma Vincenza.
There are more photos and details in these archived Instagram Stories too.
New Intro Song
And now, for the MUCH AWAITED DEBUT of our new podcast intro song in video form. This is a must watch (especially if you've followed us for a while):
NOTE: If you're reading this in a feed reader, you may need to click through the post for the embedded video to show. You can also watch here on YouTube.
And below you can catch some of our previous forays into hip hop stardom. Here's the original rap from back in 2013:
NOTE: If you're reading this in a feed reader, you may need to click through to the post for the embedded video to show. You can also watch here on YouTube.
And this is the follow-up we premiered the following year, under the guise of a "DIY Craft Challenge." This one was filmed when Sherry was just few weeks away from giving birth to our son in 2014.
NOTE: If you're reading this in a feed reader, you may need to click through the post for the embedded video to show. You can also watch here on YouTube.
And if you wanna see all of our previous non-musical April Fool's posts, last ten years (10!) of foolishness.
Ingrid Fetell Lee, Joyful
If you missed our previous discussion of Ingrid's book, Joyful, you can hear it in Episode #130.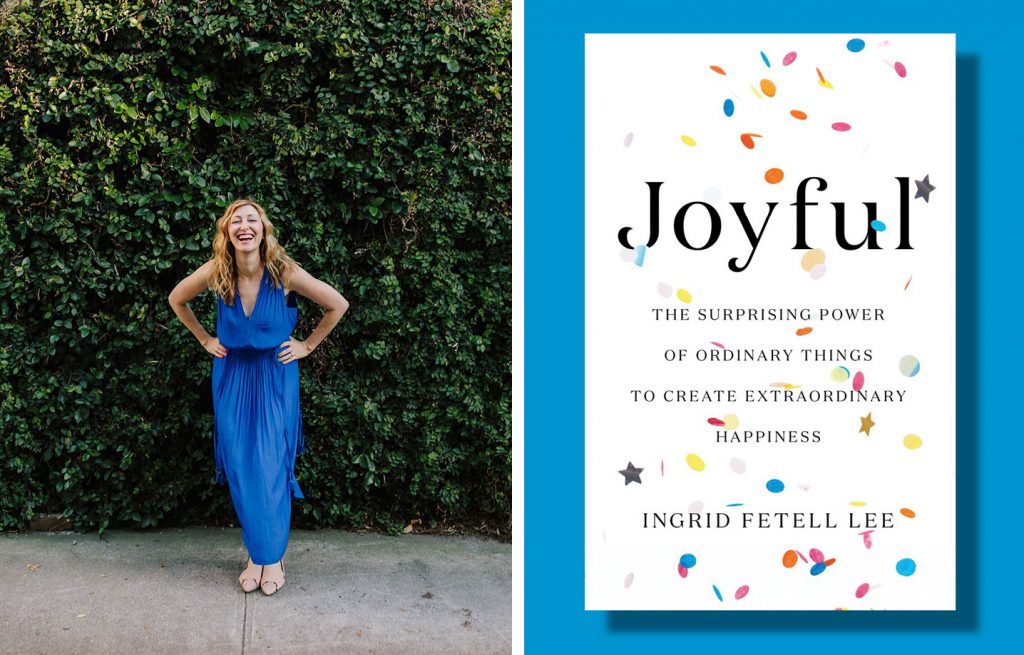 And as we mentioned, you can find a lot more info & tools (worksheets!) on Ingrid's website: Aesthetics of Joy – including the Resources section, which features videos, worksheets, and more.
Below are some peeks into the cottage she described in the episode, and you can see more (as well as read about how she brought joy into this house) on here on RealSimple.com.
We're Digging
I will not show you a picture of our messy car, but here's the mini trashcan we got to help us keep the inside a little neater. It's all about having a system that you can stick to, right? So for under $10 we went for it. We got the all black one (surprise) and we store it in the passenger side door's cup holder.
And if you've got an iPhone, you can find the "Do Not Disturb" options right near the top of your Settings. You can see how we have ours scheduled for nighttime hours, and how it still allows calls from our "Favorite" contacts to break through – and how "Repeated Calls" can help anyone get through if they call twice within three minutes.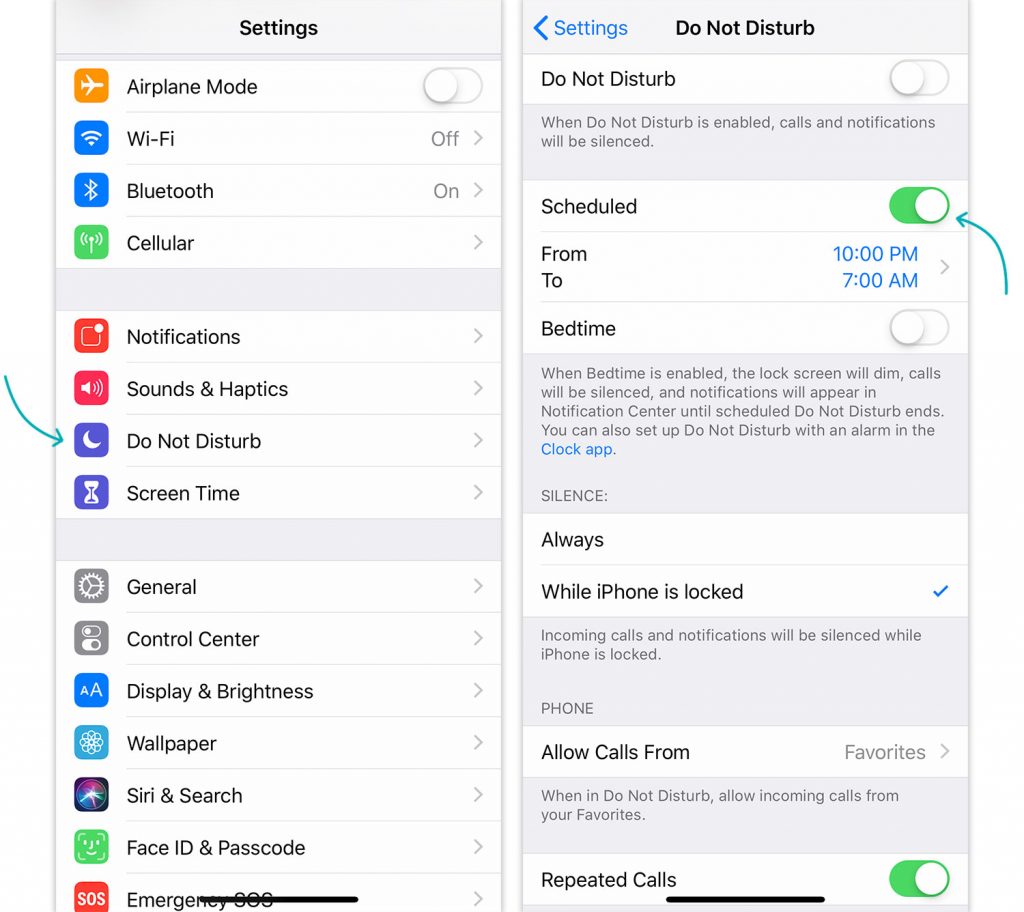 If you're looking for something we've dug in a past episode, but don't remember which show notes to click into, here's a master list of everything we've been digging from all of our past episodes. You can also see all the books we've recommended on our Book Club page.
And lastly, a big thank you to Cree LED Light Bulbs for sponsoring this episode. Find out why better lighting matters at CreeBulb.com and learn more about why they've become our go-to bulb in our light bulb resource post.

Thanks for listening, guys!
*This post contains affiliate links*
The post #136: Maximizing House Joy (For Minimal Money) appeared first on Young House Love.