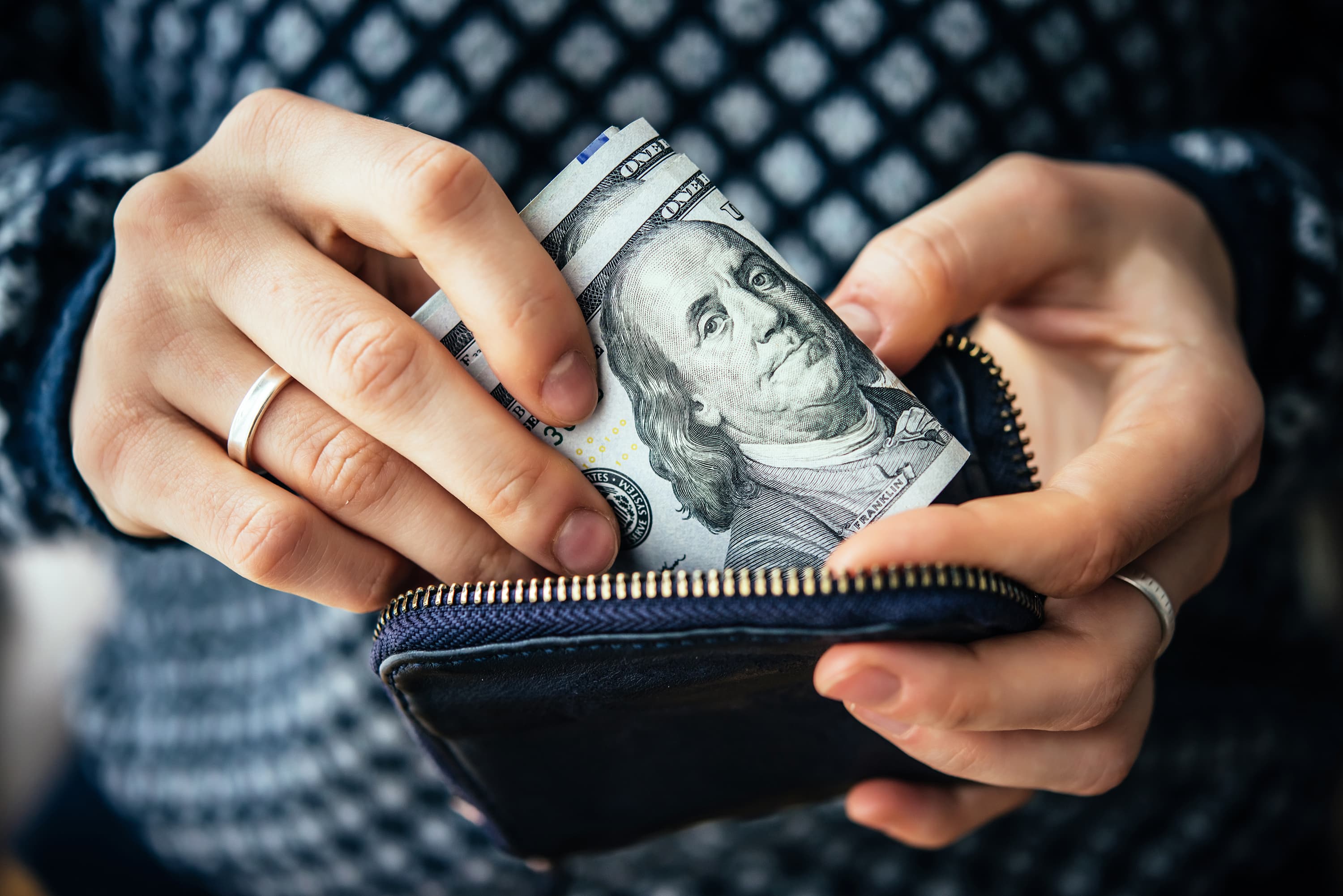 It can be difficult to muster up the willpower to say "no" when you're compelled to drop some cash.
It doesn't matter what speaks to you—boozy brunch, a new rug for the living room, a limited edition sneaker drop—the siren call to spend can be deafening. But if you're serious about saving money for the long haul, you're going to have to learn how and when to say "no" when shopping.
To help, we've outlined four tactful—yet empowering—phrases to practice saying "no" to particular purchases, and really commit to a money-saving lifestyle.
"No, I'm trying to save for…"
Articulating your bigger financial goals—both to yourself as well as your friends and family—is the first step in getting your spending straight. Use this phrase to make your major life goals clear with loved ones, so they can help hold you accountable in critical spending moments and as a way to let them know in advance why you'll be cutting back on certain lines in the budget.
Offering an affordable alternative is a fail-safe way to enforce your financial goals without letting anyone (including yourself) down. Use this phrasing to suggest a lower or no-cost option in select spending situations—lunch instead of dinner, or a free performance in the park versus a pricey concert—to remind your inner circle that you're serious about saving money.
Sometimes, all it takes to talk yourself out of overspending is to remind yourself that you don't really need something. Use this phrase to relate this present buying moment to your other past and future purchases. Maybe you already have a similar dress at home, or you can skip going out to dinner because your fridge is already filled with groceries. Or maybe you need to say no to the movies this weekend because you've already got an expensive (but fun!) weekend away planned in two weeks.
"No, I promised myself no more…"
You are the person in control of your own spending, and you might need to remind yourself of that from time to time. Use this phrase to stop giving in to "one last time" thinking and maintain a sense of agency over your financial goals. Remember that today's choice to not spend money is one of many fiscal decisions you're making — a framework that can help you gain the perspective you need to avoid giving in. This mindset also provides helpful context for yourself (and for others) about your spending habits: You're not turning this thing down—you're making smart rules for yourself across the board.