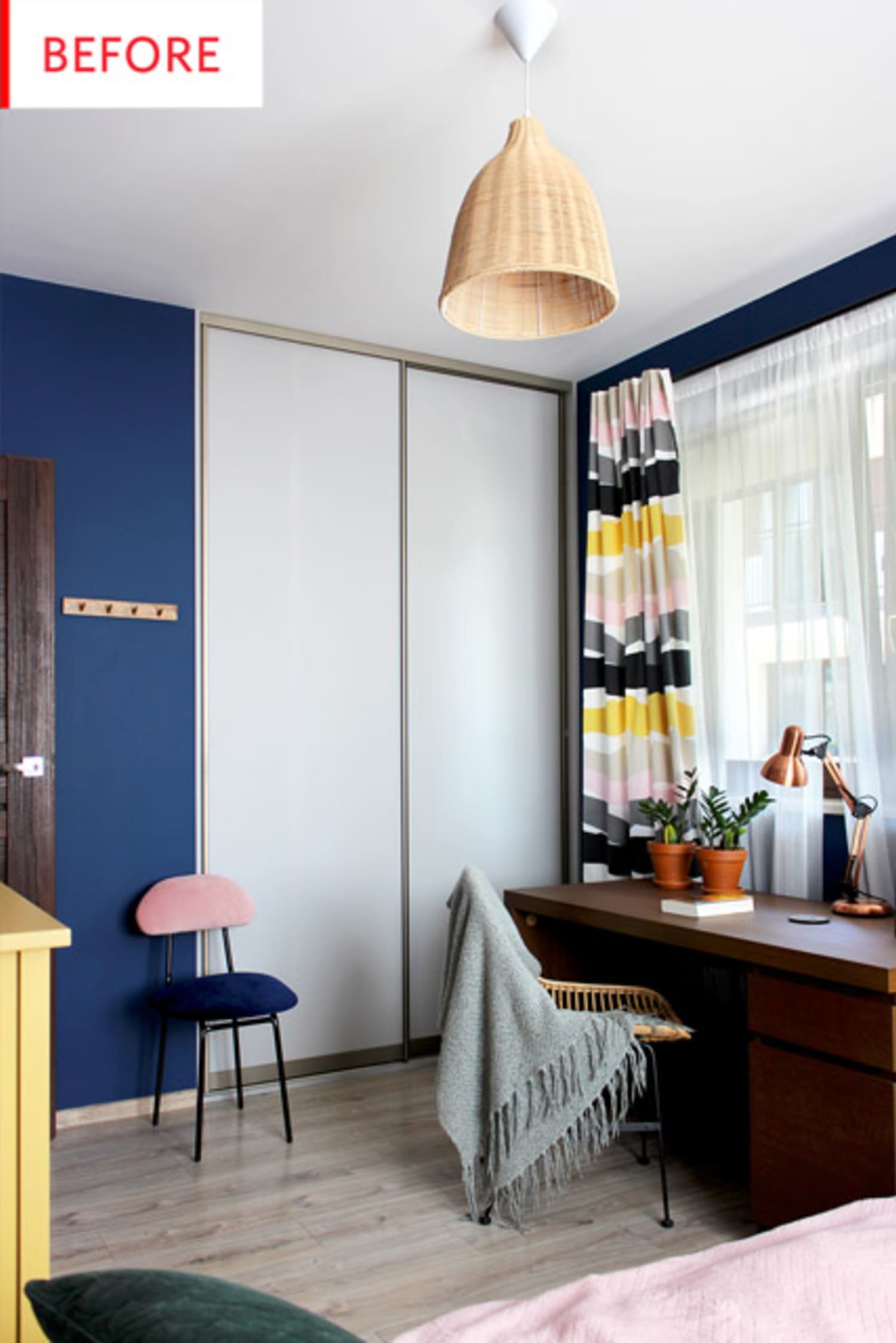 To anyone else, Adriana's dark blue bedroom might seem complete—styled perfectly, designed for her particular taste, not a thing left to do! But the closet door was an eyesore that she just couldn't overlook; it was tall and so bright-white and just didn't seem to fit in with the design of the rest of the bedroom.
The room had many beautiful elements but Adriana couldn't stop her eye from going straight to the big white doors, so she set out on an extensive search to find the perfect wallpaper to cover them. Hoping to strike the perfect balance between interesting, yet not overpowering, she eventually came across exactly what she needed to complete the room.
Adriana had a clear vision of what she wanted went for it, and the payoff was huge. The customizable paper allows for a beautiful transition from the dark blue wall over to the light curtains and bright window treatments.
It took an afternoon to complete the project and Adriana admitted it was a bit of a challenge, but they couldn't be happier with the results! The colors in the (removable!) wallpaper complement the design of the bedroom and make an impact without overpowering the space, as the solid white doors once had.
Adriana's advice to those who may be leaning towards something similar: "Do not hesitate! Just choose your picture, order the perfect wallpaper and stick it! It is really not much to do but the effect is so beautiful!" To see more of the project, see her post here.
Thanks for sharing, Adriana!