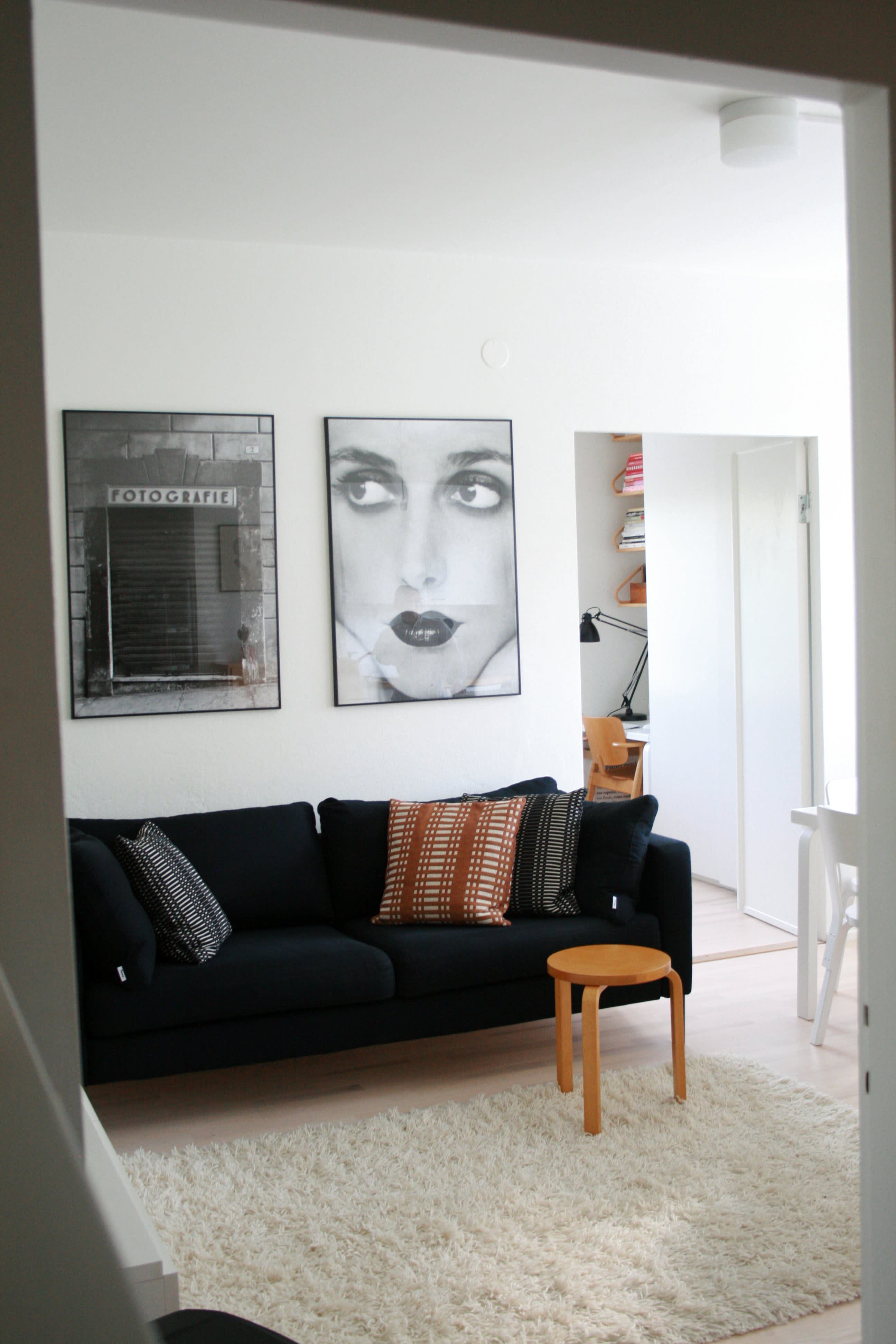 I've long been a big fan of purchasing black-and-white photography prints for my apartment, as they just add such a nice touch of intrigue and drama to a space.
While I'll occasionally find a nice print while browsing my favorite home stores or thrift shopping, I've more often than not turned to Etsy when purchasing this type of art. This is due to 1) the sheer quantity of gorgeous pieces available, and 2) the fact that many of them can be digitally downloaded and then printed at home or at a nearby print shop. I've said it before, and I'll say it again: I can definitely be a little impatient when it comes to decorating, so not having to wait a week for a print to arrive in the mail is a game-changer!
If you're into the black-and-white look but don't know where to begin, I've got you covered with these six prints that will go with any decor scheme.
As a D.C.-area native who lives in the city now, I'm a sucker for any print that celebrates my hometown. The fact that this one is a vintage photo (from 1937!) makes it even better. And the fact that it portrays the first woman to get a motorcycle license is even cooler.
I've been spotting portraits of the artist Frida Kahlo everywhere lately. This one would look beautiful on its own or mixed into a gallery wall. Plus, who can resist that price?
Southwestern-themed decor is having a major moment… bring on all of the cacti with this duo! (And if you really can't resist a pop of color, this set does come in pink). 
A black-and-white photo of a fave vacation spot or a dream destination adds a touch of character to any room of the house. We love this one of the famed Colony Hotel in Palm Beach.
Photographs with a little bit of sass and humor are a must in my book and are also sure to amuse visitors. How fun is this quirky mannequin pic?
Make every morning feel like a treat when you hang this Parisian cafe print in your kitchen or above a coffee bar. It'll make the simplest routine feel just darling.
We independently select these products—if you buy from one of our links, we may earn a commission.