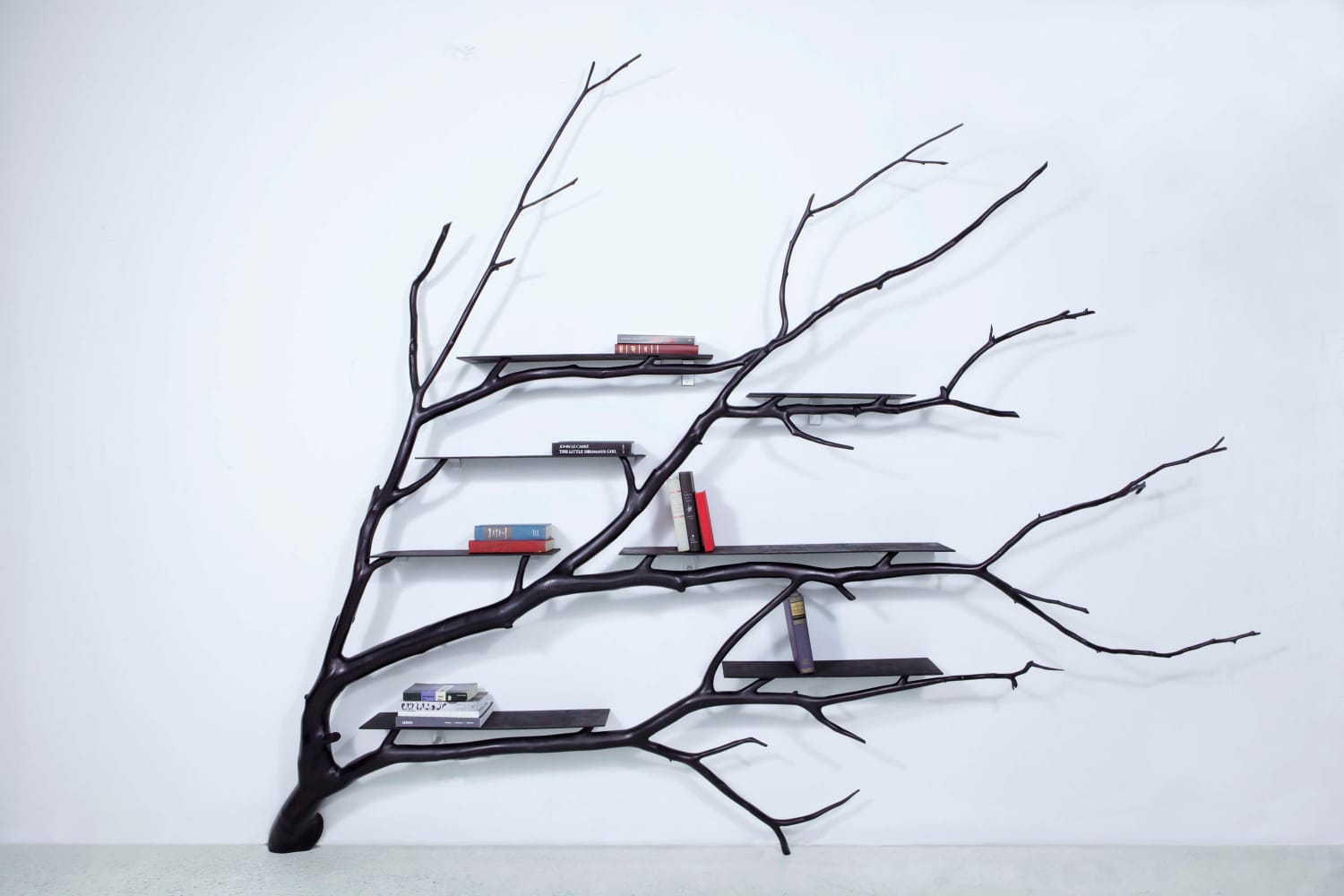 Although shelving can be a straightforward aspect of a home's interior design, it doesn't have to be. We're of the mind that an aesthetically pleasing space is all about carefully curating the items within it. Not only do you not have to purchase everything directly from a home goods store, but you shouldn't. There's just no way around it: outstanding design requires individual touches.
Chilean artist Sebastian Errazuriz seems to have a solid grasp on this concept. When he found a special branch while walking around in Santiago one day, he decided to put it to use—by crafting it into a one-of-a-kind shelf.
Errazuriz transformed this already unique branch into a gorgeous statement piece. He twisted it and sanded down the rough edges to begin the transformation process. After that, he applied a lacquer to give it a sleek black look all over. Once he added glass platforms to function as the actual shelves, it became clear that this is more than just a shelf—it's a piece of art. As such, Errazuriz named the finished work of art "Bilbao" because that's the name of the street where he found the branch.
What we love most about this is the creativity and resourcefulness. Home design shouldn't be bland. It shouldn't be a problem you simply throw money at, either. Balance is the key to cultivating a beautiful space. We should balance our store-bought pieces with original ideas: handmade pieces, sentimental accents, art that reflects our individual tastes, and an overall functionality that works specifically for our own lives. Errazuriz's branch shelf is just one inspiring example of how lovely a found object can be in the home, without or without touchups. (But Errazuriz's additions are stellar in this case!)
We're definitely going to look twice at the next interesting branch we come across.