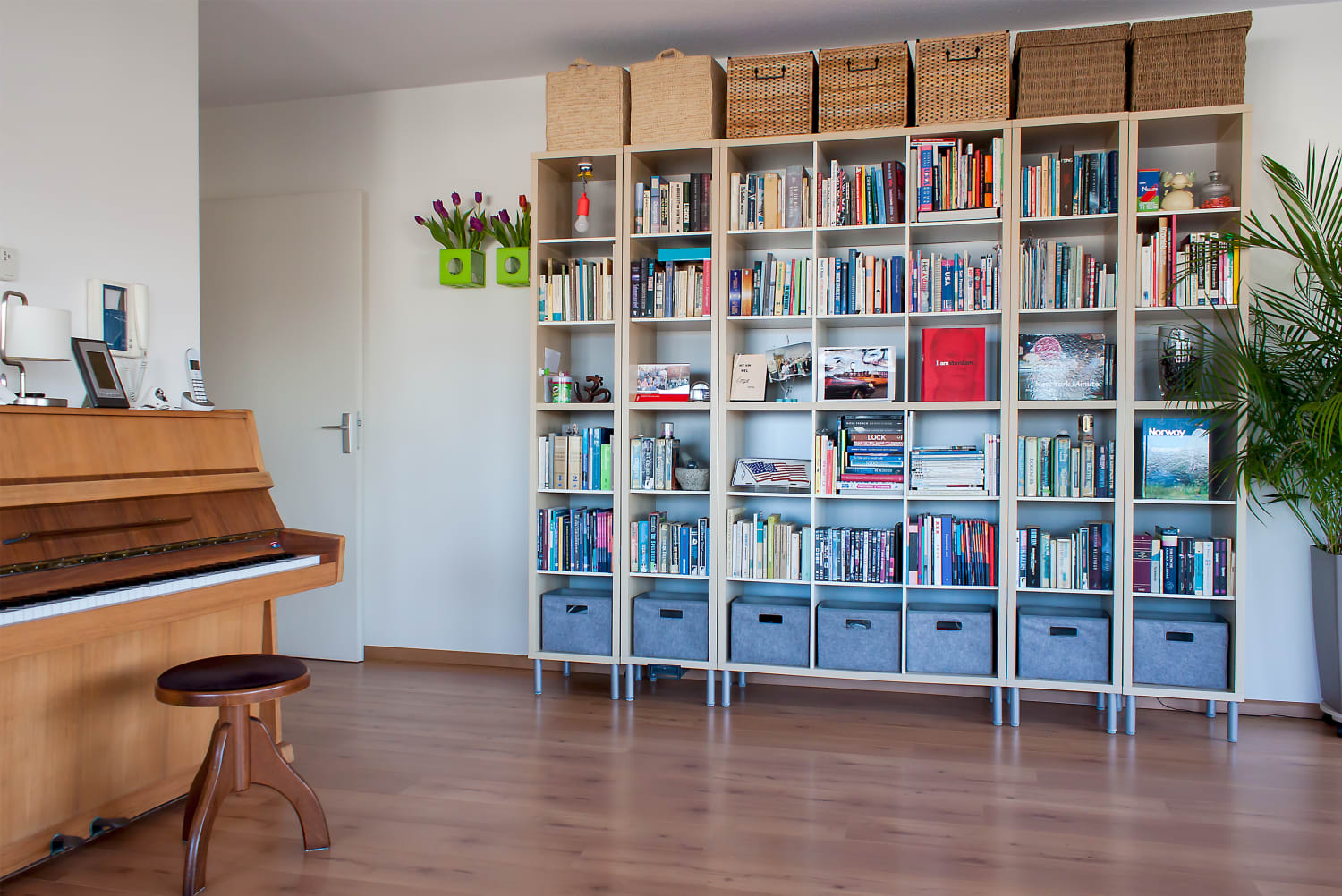 It doesn't matter how well you KonMari'd your home after binge-watching "Tidying Up"—I'm willing to bet you've still got a lot of stuff laying around. Stuff you're not quite sure what to do with; stuff that needs a home of some sort. But the question is… where and what, exactly? Enter, the trusty storage box, which has been hiding unseemly power cords and other random junk we can't quite get rid of for years now. The good news is, they're finally starting to make ones that are actually stylish (and don't look like they belong in a dorm room).
We've rounded up nine trendy storage boxes that won't take up too much space, and are all cute enough that you actually want company to see them.
This neutral storage box may be made for shoes, but it can really be used for anything you want to tuck away and cover up. It could even be a great solution for all those random beauty products in your bathroom that you haven't known what to do with.
Part basket, part bin, these woven beach-style totes can house large bath towels, books, and more inside. Plus, they're easy to move from room to room, thanks to their sturdy handles.
These stylish and functional bins come in lots of fun shades that add a pop of color to any room. Use them to cut down on clutter in the playroom or even in the linen closet, which might be getting out of hand.
Seriously, how cute is this? It's perfect for holding all your spa products and beauty essentials in the bathroom or organizing smaller items in your closet, while giving the room a cool, modern vibe.
This roomy storage is pretty enough to have right in the living room, whether you want to roll up extra throw blankets to store inside, or hide all the dog toys that have been chewed into oblivion.
These chic, lightweight storage bins can hold everything from letters and incoming mail to that TV remote you always seem to be losing. Don't let their delicate style fool you—these handwoven baskets are pretty durable, and are reinforced with bamboo.
These chevron-styled boxes can be labeled to remind you what's inside, so you'll never forget where you shoved your old mixed CDs from college. (Genius!)
For all those sharp, pointy kids toys you keep stepping on, this handy bin will be your lifesaver. But aside from its practicality, I mean, come on—how adorable is it?
These versatile woven baskets can blend in seamlessly with almost any living room decor, to house extra wires, DVDs, or other random decor you've been tripping over lately. Each one is made from naturally-harvested Abaca fiber too, so they're extra durable to hold whatever you need to toss inside.
We independently select these products—if you buy from one of our links, we may earn a commission.