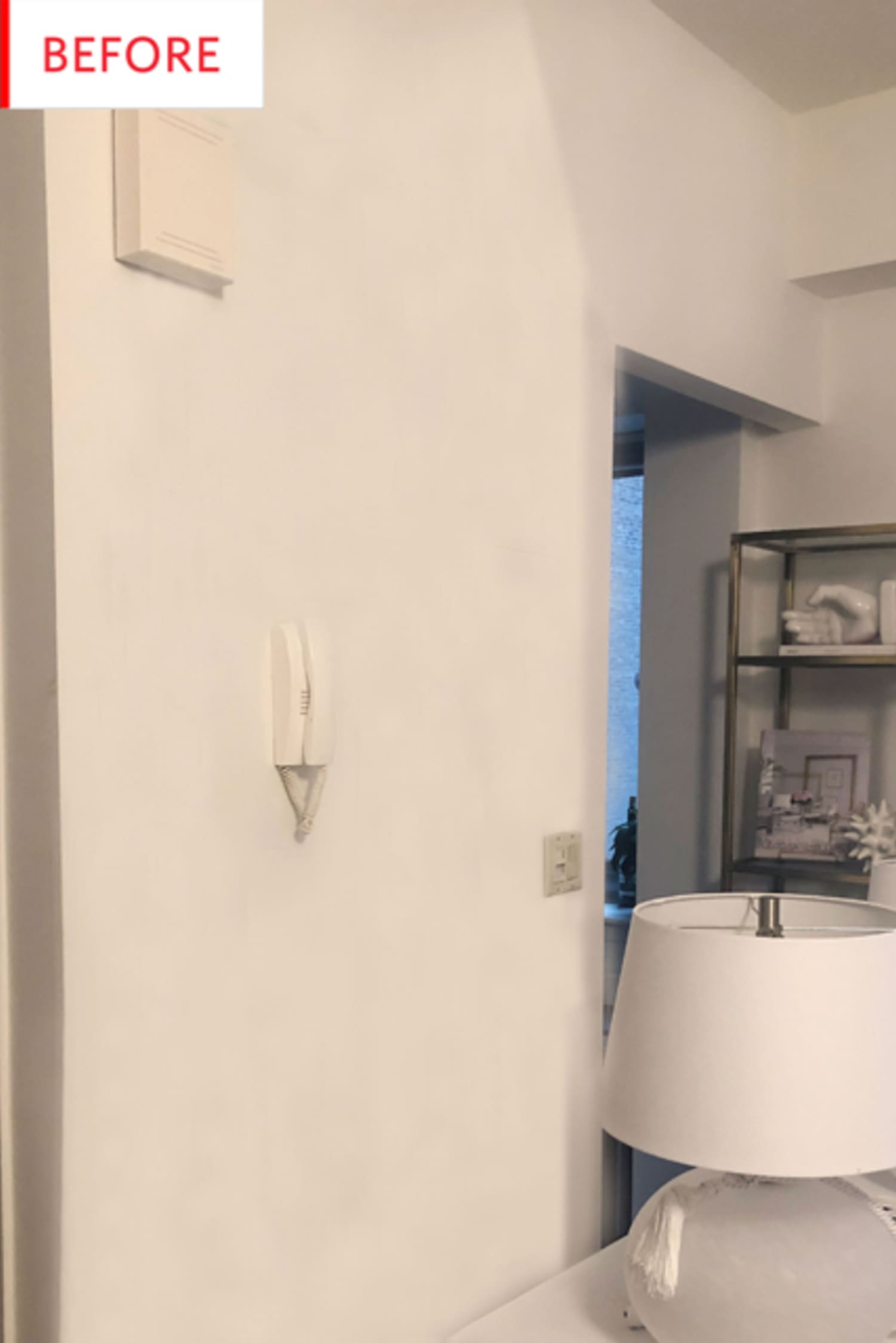 Renting has its pros and cons, but the biggest con is the inability to make significant upgrades that you can't bring along with you when your lease is up. Luckily, companies keep coming up with products we can use to temporarily transform something that's builder-grade into the chic apartment we've always dreamed of.
Chelsey, of City Chic Decor, is a renter who basically had the perfect place—with the exception of one problem wall. lt could have been a great spot for a small piece of art but it was speckled with electrical hookups. Chelsey's challenge: Add style (temporarily) without making it feel too cluttered. Her very stylish, temporary solution: Create a wall with wainscoting using polyurethane wall panels, all hung with removable corner velcro strips.
The polyurethane panels can be sawed, drilled, screwed, and glued, so Chelsea was able to make the cuts she needed and work around the built-in intercom on the wall by simply using a mitre box and saw.
The entire process took her less than an hour to install and cost just around $60. And the best part is, when she's ready to sign a new lease all she has to do is remove the panels, pack them up, and take them to her next place!
Beautiful work, Chelsea! See more of her process here.