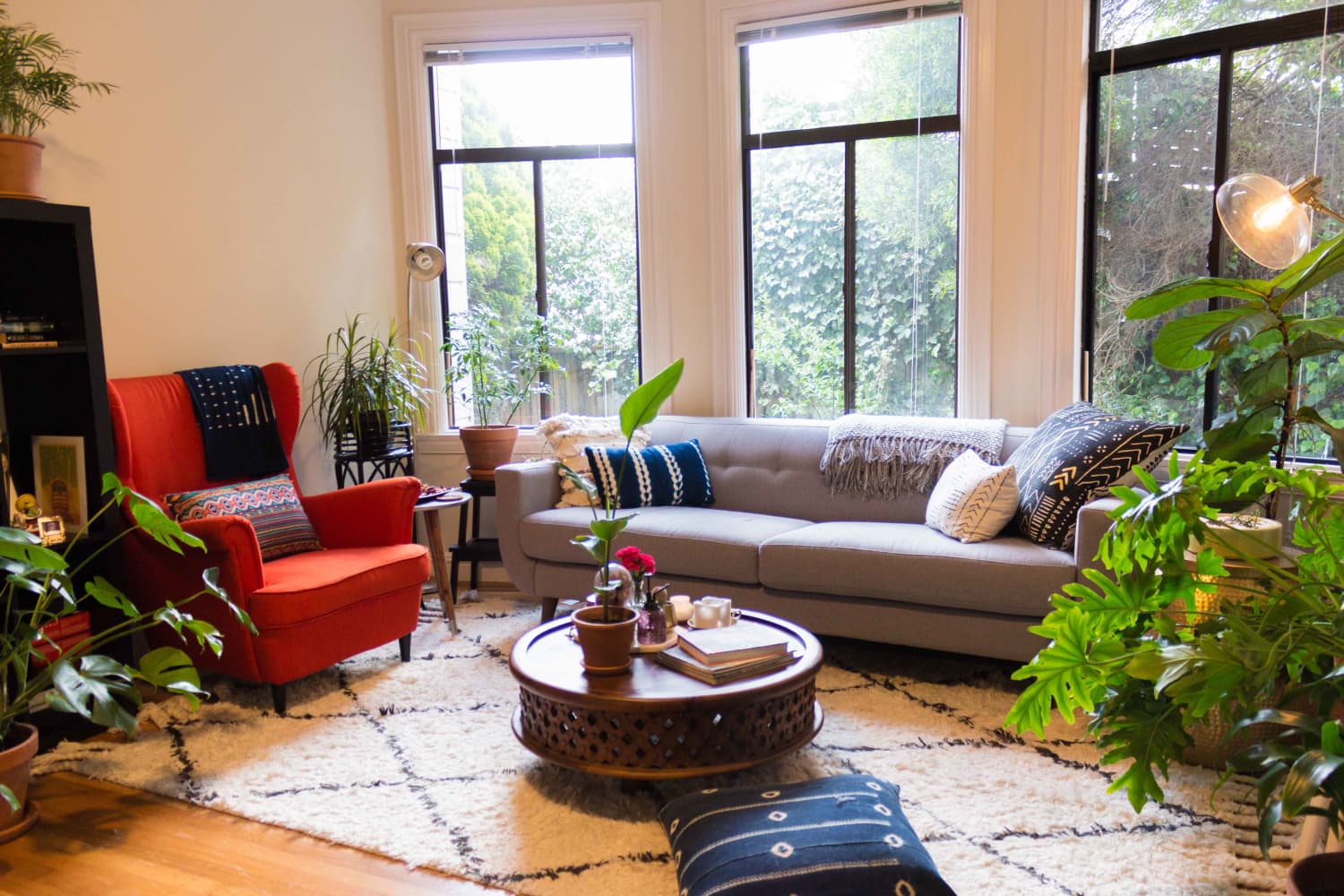 Name: Atia Naim
Location: Laurel Heights — San Francisco, California
Size: 400 square feet
Years lived in: Almost 2 years, renting
My home is a little studio that I've inhabited for close to two years now. This is the first time in my life that I've been both able to afford a place by myself and decorate it the way I've always dreamed of. I wanted to become an interior designer growing up but ended up going into the field of Biotechnology instead. This apartment has truly brought out my creative best and it gives me so much joy to come home to it every single day. Overall, I would describe my style as very eclectic, boho chic. I was born in India, grew up in Oman, and have spent the last 12 years in the SF Bay Area so I think I've tried my best to incorporate the different pieces that remind me of the different homes and cities I've lived in.
Describe your home's style in 5 words or less: Urban oasis
What is your favorite room and why? I really love my living room/bedroom. Because of the beautiful view of the building's very green backyard. It literally is like an oasis in the middle of the city and it is so soothing to the eyes. I also have a ton of plants in my living space (*eyeroll* classic millennial move) so it feels like I'm in a little jungle away from the humdrum of everyday city life.
If you could magically change something about your home, what would it be? I would love a bigger, brighter bathroom and a tad bit more storage space.
What's the last thing you bought (or found!) for your home? This beautiful wall hanging from Anthropologie. I purchased it at 40 percent off from a floor sale (that I found out about from randomly talking to an associate at the store—it wasn't even on display!)
Any advice for creating a home you love? I think, first and foremost, you have to truly love the idea of living there. You know the moment you walk into a place and it just feels like home. I realize that it's not always love at first sight for a lot of people but you have to trust your gut. The next part is to let your home grow and evolve with you. When I first moved in, I was very eager to decorate and get things set up right away. But I quickly realized that I had a specific vision in mind and it wasn't going to come to fruition that easily. I wanted to only buy things that truly sparked joy (Marie Kondo'ing it from the start!). And that takes time. Plus, you will always have something to look forward to. An ongoing project that will bring little bits of satisfaction when you find the perfect piece of art to hang above your bed, the plant stand that's just right for the awkward corner, or the camel stool you've had your heart fixated on for years but was impossible to find.
We independently select these products—if you buy from one of our links, we may earn a commission.