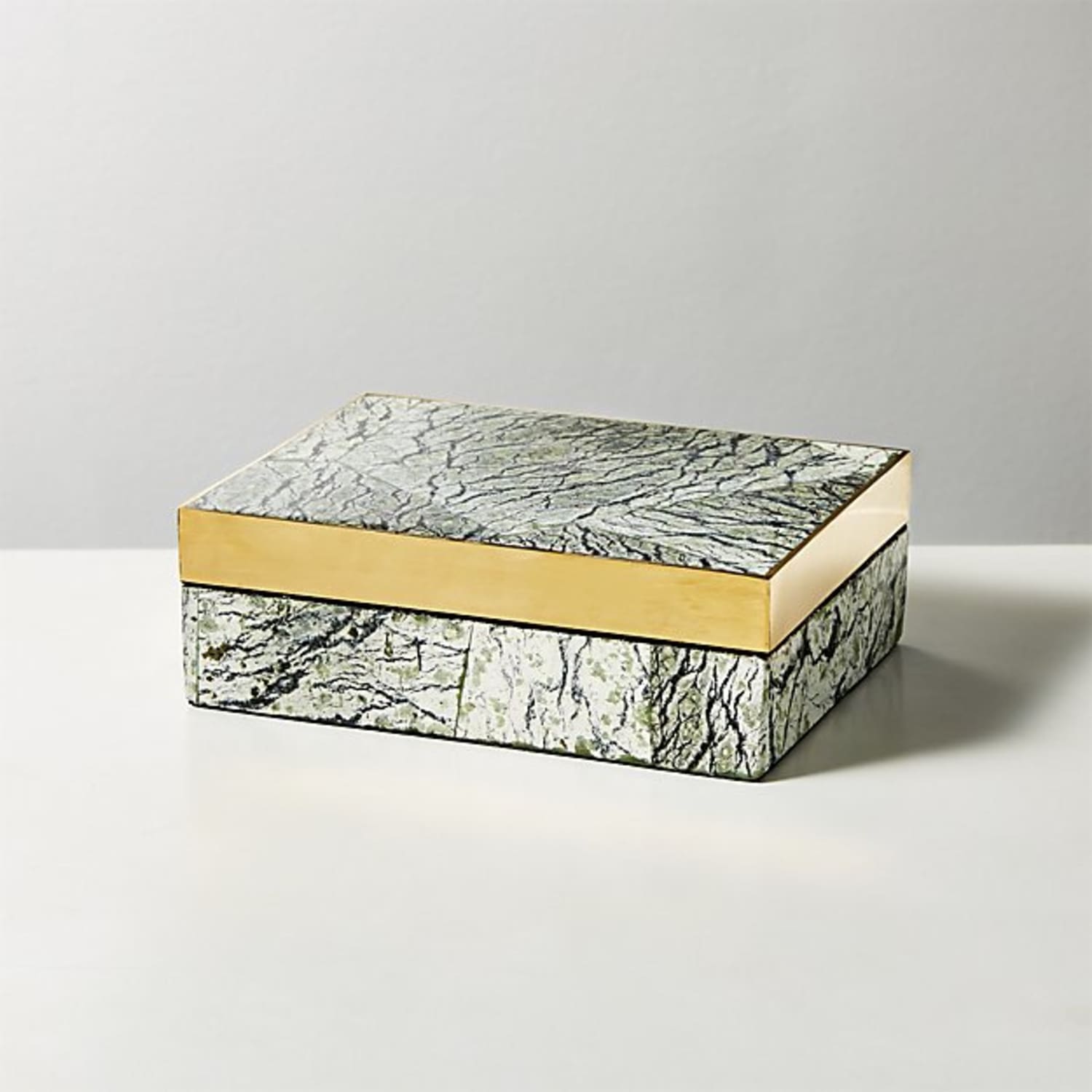 There's nothing better than marrying practicality with design when it comes to home decor, and that is done in my home with a box that stays stashed on my bookcase. What do I keep in said box? A little bit of everything—some push pins, extra keys to my apartment, a few gift cards I have hidden away for gifts… you get the gist. It's my junk drawer of sorts. Except, it looks chic. (And that's all that matters, right?)
Not only can these decorative boxes hold odds and ends that don't really have a home, but they come with limited space—meaning your "junk drawer" can only house so much before you have to reassess what's in it. A perfect compromise for a differing couple, a small space, or both.
And while you don't want to acquire a colony of boxes (that kind of defeats the purpose), you do have your choice of style and size, because they're everywhere. Here, three of my favorites.
Can you beat this price? (Answer: No, not really.)
Green, black, and ivory tones give this box a super cool finish.
Add some interest to your credenza, bookcase, or wherever you end up placing this box.
We independently select these products—if you buy from one of our links, we may earn a commission.