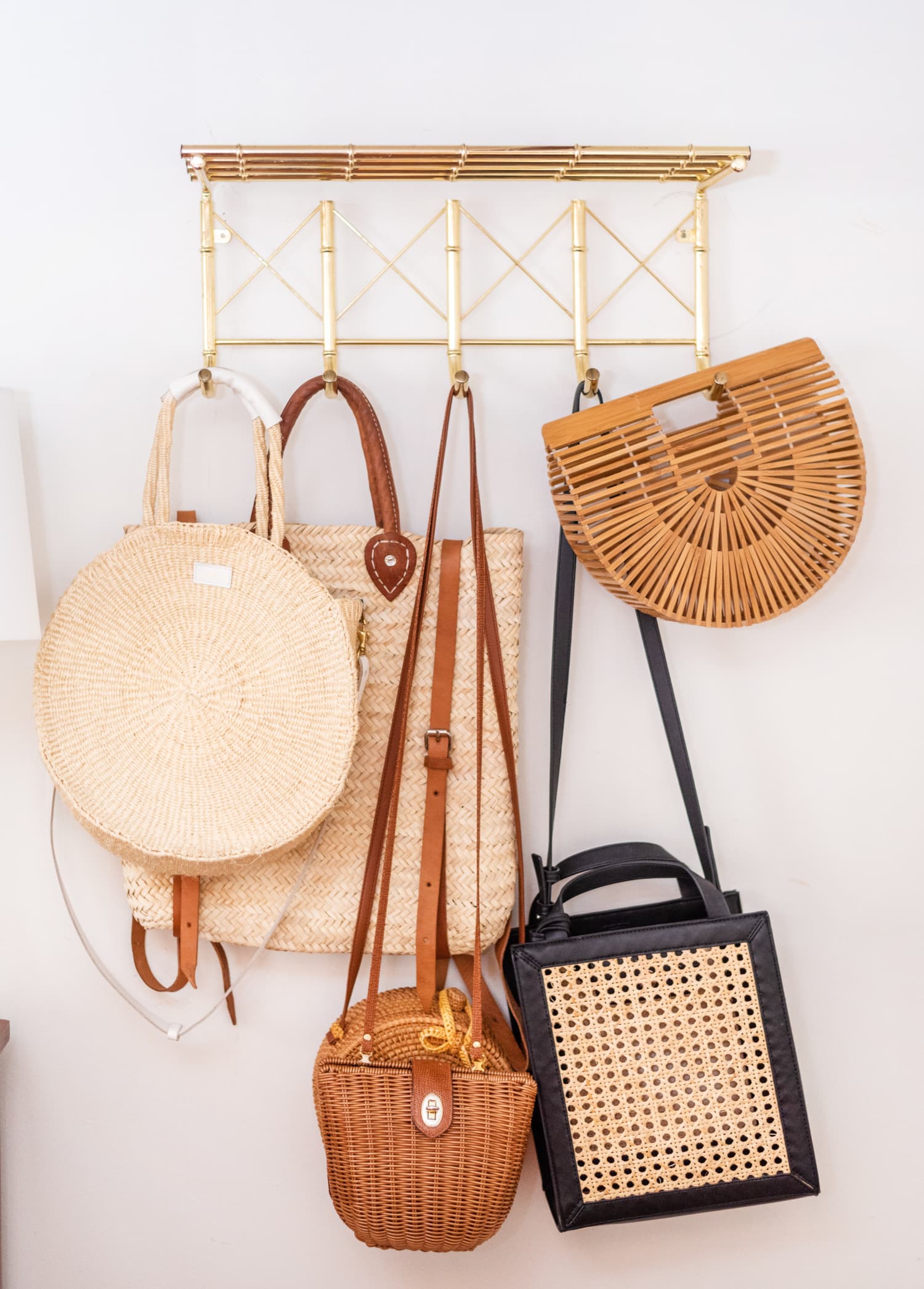 At this point, I own far too many wicker bags for my own good. I've purchased them from all kinds of places, too, including department store websites, Poshmark, and even at a flea market in Paris (which was basically the dream). However, I've also recently started ordering purses off Etsy, as there are so many talented sellers and adorable items on the site. My latest find? This wicker backpack with leather straps, which I plan to use a ton on the weekends now that the weather is getting warmer.
I'll admit that I maybe partly bought this bag because I knew it would look cute hanging up in my room (as pictured above), but in addition to doubling as decor, it's bound to be the perfect purse for summertime trips to the farmer's market or just running errands around town. So, yes, I can finally start living as the Pinterest version of myself who comes home from the farmstand with a bouquet of flowers in her darling straw tote. But in all seriousness, I'm a total bag person and have always preferred purses to other accessories like shoes and jewelry, so I love being able to change up my look for the season—and what's more summer-like than wicker?
The other major perk of this bag is that because of its material, it's obviously super lightweight, and the straps make it easy to wear while out and about. I love a good over-the-shoulder tote as much as the next girl, but I hate the shoulder aches I get after carrying my heavy work bag to and from the office. I'm often darting about town going from one place to another on the weekends, so I like that I'll just be able to wear this on my back without feeling too uncomfortable.
Plus, when you make purchases on Etsy, you're not only more likely to score a special item that you won't find every other person in your city toting, you're also supporting an artist or small business. What better way to kick off summer shopping?
We independently select these products—if you buy from one of our links, we may earn a commission.