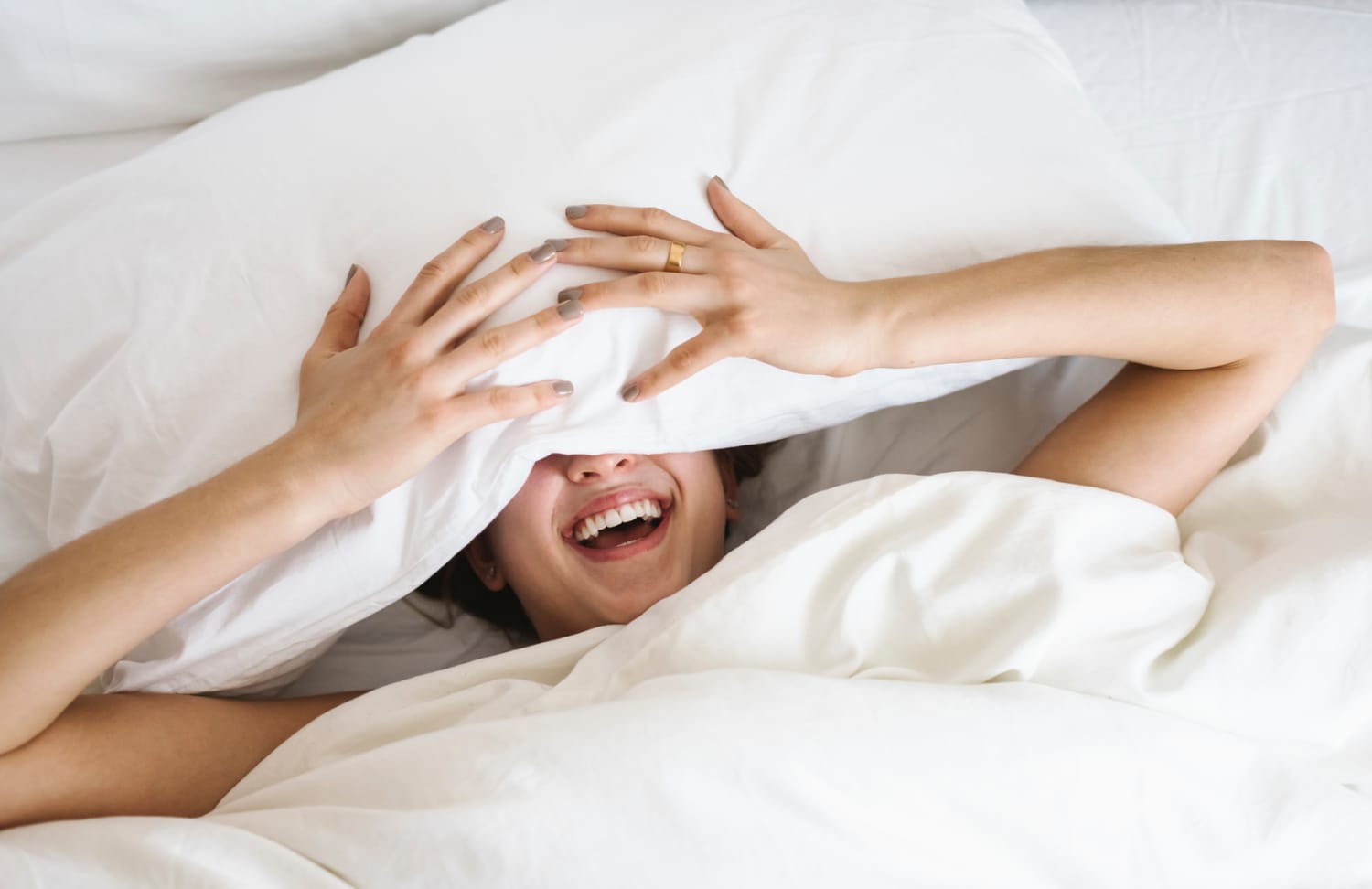 Far too many of us have had unfortunate encounters with bed sheets. From searching high and low for soft sheets that don't pill to finding an affordable high thread count set that doesn't force you to shell out more money than the actual bed, the sheet struggle is real. But for those of you who are thisclose to sleeping on a bare mattress with a blanket and a pillow, an innovative new bed sheet named Beddingo hopes to put an end to all of your bedding nightmares.
Touted as "an engineer's approach to the perfect sheet," Beddingo is a super soft, high-thread count sheet that promises to remain wrinkle and lint-free throughout its lifetime. It's easy to change and doesn't require any mattress lifting to do so.  Beddingo also comes with reinforced corners and a specially-made secure strap that holds it in place, putting an end to your sheet struggles once and for all.
According to the Beddingo Kickstarter page, the sheets are manufactured in an eco-friendly facility, they're machine washable and sized to fit all beds. The fitted sheet sets come in a few color options, including white, gray and navy blue.
The concept came about in April 2017, when Beddingo founder Yonatan Guy set out to create the perfect bed sheet for his mom Irit. The company offers packages to its backers, including the Try It Kit, a 500-thread count sheet and a Beddingo Base that retails for $99 but is currently on sale for $79; a Standard Kit comprised of two 500-thread count sheets and a Beddingo Base (retail price: $144; sale: $114); a Full Kit that offers three 500-thread count sheets and a base (on sale for $149, retails for $189); and finally, the 2x Standard Kit, a package that comes with four 500-thread count sheets and a pair of bases (on sale for $199 with $288 retail price).