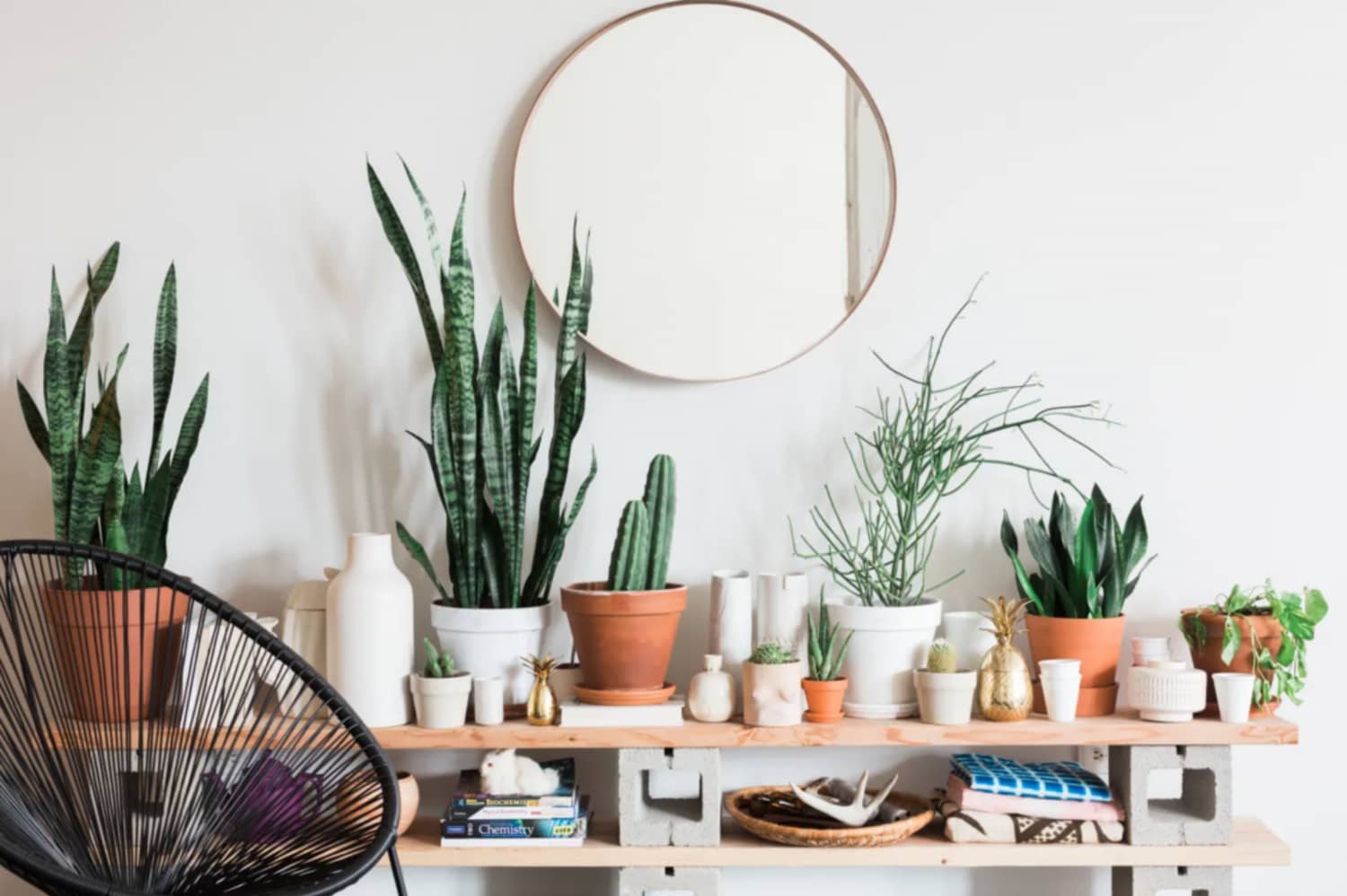 House plants have gone from a nice thing to have to a bonafide lifestyle, and we've loved every minute. Whether you're ready to start a leaf family or already have a collection, it's hard to turn down an opportunity to get more—especially when Amazon is running a one-day sale with prices as much as 25 percent off. Unlike their recent succulent sale, this includes both medium and small plants. And, with conscientious care, you can grow them into larger plants (or, over time, take clippings to propagate new plants.) But if that sounds intimidating, don't worry, there are lots of options that also require a sort of benign neglect and occasional watering to thrive, too. Here are some of our favorites, and be sure to check out the full sale here.
Half the struggle of getting new plants is also finding a matching planter and replanting it without making a mess. This snake plant comes already set in a display-worthy plastic pot. At two feet total, its small enough for placing on a side table but could also go well on the floor alone or with other plants. Snake plants, also known as sansevieria or mother-in-law's tongue (talk about vivid imagery), require little watering and, as a result, grow slowly enough that they won't require re-potting for a while.
Fiddle leaf figs are the cool girl at the party—and have been for a while. We first wrote about them as a design obsession back in 2014. If you've wanted one for a while but are intimidated about caring for a larger one, consider this little starter. Another two foot option, it's a perfect desk or side table accessory. Unlike snake plants, they do require a bit more care, but as long as you keep an eye on the water levels in the soil and have a spot with bright, indirect light for it to live, it will grow, too.
Pothos, as we've written about before, is so easy to care for it's stupid. They're also super easy to propagate, which will make you feel like a true earth mother (or father.) Pinching off a little of the vine and a leaf and placing it in a planter is enough to start a new vine. This desk-sized option in an attractive planter could be the start of pothos in every room in the house.
We independently select these products—if you buy from one of our links, we may earn a commission.