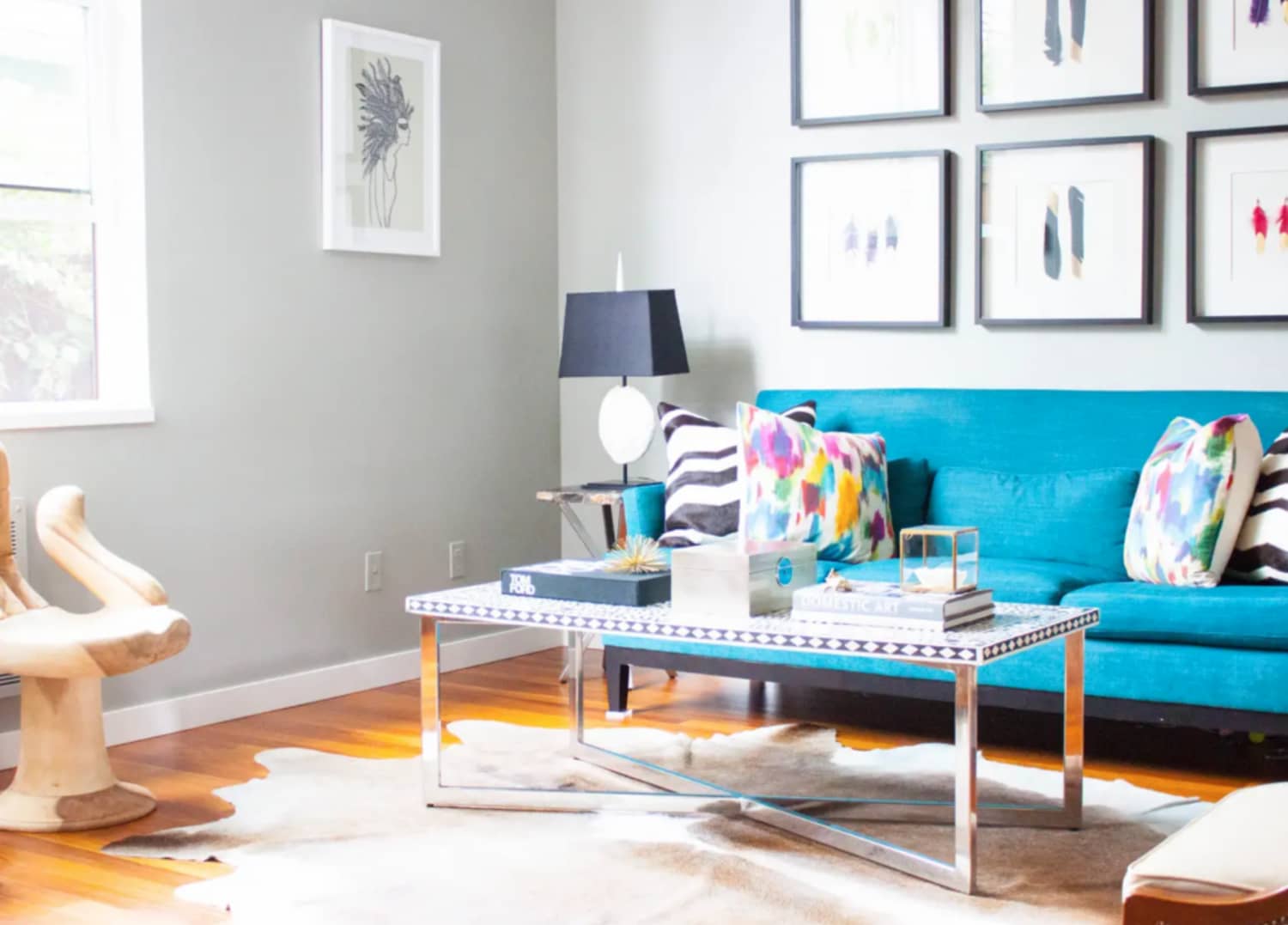 World Market's friends and family sale runs through Monday, May 13, which means nearly everything is 30 percent off. An excellent source for design-forward buys on a budget, the brand has a range of styles, from feminine to eclectic to mid-century. Theoutdoor furniture also manages to have flair, even in the most basic styles. There's a lot to be tempted by with this storewide price cut, so if you need some inspiration, we rounded up some luxury buys that are even more accessible for this limited time. Just use code FRIENDS19 at checkout for the discount.
A daybed implies luxury because its a bed for the day (which, incidentally, sounds like my perfect lifestyle). In reality, this chic daybed offers lots of uses. Whether it's on a three-season porch or living room, you can cover the back in pillows for regular seating. Then, when guests are over, it becomes a bed that doesn't require blowing up. It can even replace couches for people whose cats, no matter how hard you try, scratch regular upholstered furniture.
Gold on a cowhide rug is just the right amount of extra. This can be layered under natural jute rugs, or used alone to create a focal point for a dining table or bed. Our own editor in chief, Laura Schocker, has this exact rug in her Manhattan apartment.
Throw an outdoor rug under this, add one of World Market's side tables to your cart, and you have a summer-ready oasis. The generous seat can fit two or more people (depending on how much you want to squish), but one person can easily recline, nap, or sip Mai-Tais to their heart's delight. Add some outdoor string lights if you want to keep the party going past sunset.
We first spotted the Enclume cookware stand on our partner site, Kitchn, when they profiled Carla Hall and snapped a picture of one in her own home. It's such an elegant solution to under-counter clutter with a remarkably small footprint—it's just a foot wide. If you don't have a collection of Le Creuset to display, this can also be a wonderful plant stand.
Put the "home" back in "home office" with a chair that proves you don't have to compromise comfort or function. While it won't give you the ergonomic support of more classic office chairs, it's glamorous rather than an eyesore, and is particularly good for those of us whose home office has to be in a common area or bedroom. You can even wheel it out to the dining room table if you ever need more seating there, too.
We independently select these products—if you buy from one of our links, we may earn a commission.