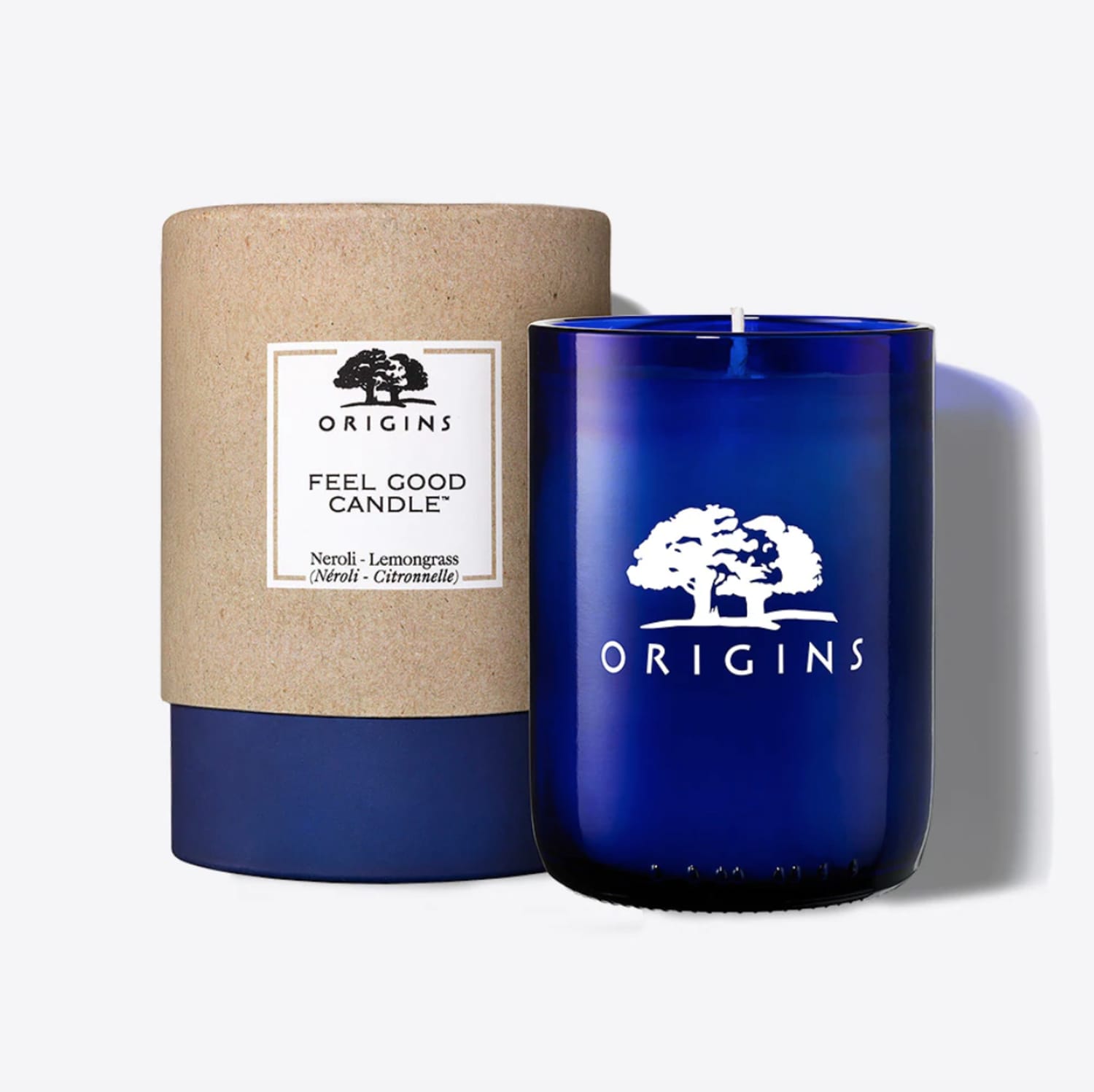 Candles are the best. I write that knowing full well I have about 12 right now in my small, studio apartment—with another couple or so ready to be burned in storage. They're such an easy way to change the mood of a home, create ambiance, and make everything feel a bit cozier.
And while luxury candles are all the rage (and definitely have their moments at my home, as well), there's one candle that I have that everyone comments on when lit—on the smell (a fresh and light scent that almost feels nostalgic, in some ways) and on the packaging (housed in blue glass, it's striking on a coffee table).
Coming in at $34, it's not the cheapest but it surely isn't completely unaffordable. And with a mix of lemongrass and neroli (an orange blossom-extracted scented oil), it toes the line between energizing and relaxing—it just puts you in a good mood. I wasn't kidding when I say everyone comments on it. It's universally appealing, apparently.
It has an estimated burn time of 42 hours, which means it'll be around for awhile. And the best part is that once the candle is burned out, the blue glass holder is a perfect little keepsake.
I promise the purchase is well worth it.
We independently select these products—if you buy from one of our links, we may earn a commission.