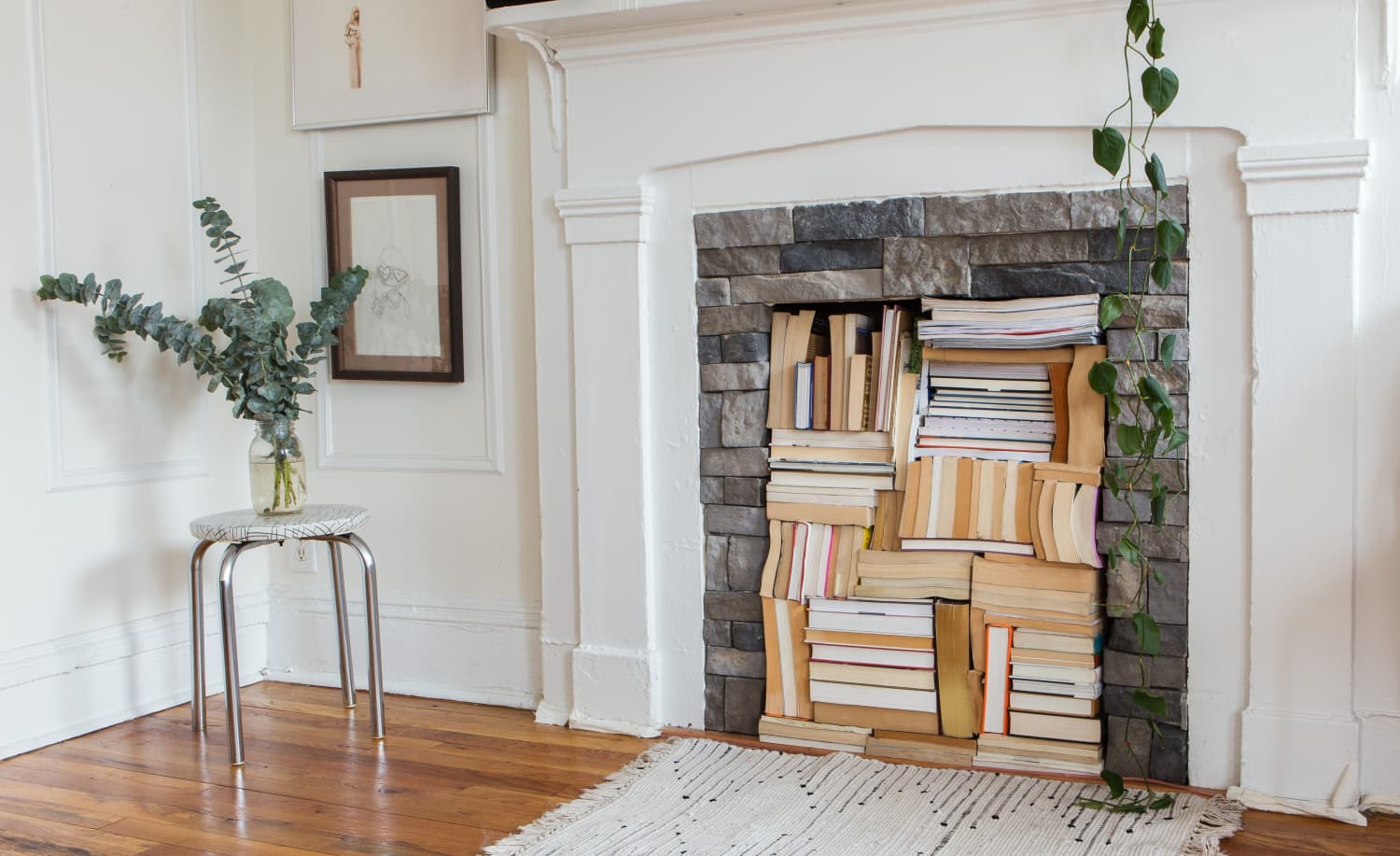 One of the hottest debates in the book world has nothing to do with literature and everything to do with design—specifically, how you arrange your books. There are a number of ways to elevate the design of your bookshelf. You can organize titles by size, group them by color, or store them in alternative ways if you run out of room. Or, you can opt for the design trend that outrages many a bibliophile: backward bookshelves.
Shelving books with their spines turned inward instead of outward is not for everyone, but there's one famous design expert who employs the look a lot: Queer Eye's Bobby Berk. And now, we know why. When asked about his use of the controversial home decor trend during a recent panel in Los Angeles, he revealed that he doesn't actually like it, but that he does it for a very specific reason.
"The only reason I do that on the show is because I couldn't get all the books cleared by the authors," Berk said, House Beautiful reports.
There you have it: Berk is #TeamSpineOut, but he joins #TeamSpineIn for legal reasons when filming Queer Eye. That makes sense.
Whether you think backward bookshelves are trendy or terrible, there's no denying they're here to stay. Those on #TeamSpineIn defend the trend in a number of ways. Some like the clean, minimalistic look of all the white pages in a row. Others claim displaying them backward is a productivity hack; seeing the spines of all the books they want to read would distract them from getting any work done.
We'd love to know if any of the Queer Eye heroes kept their books turned around after the cameras stopped rolling. If anyone can make backward books look good, it's Bobby.