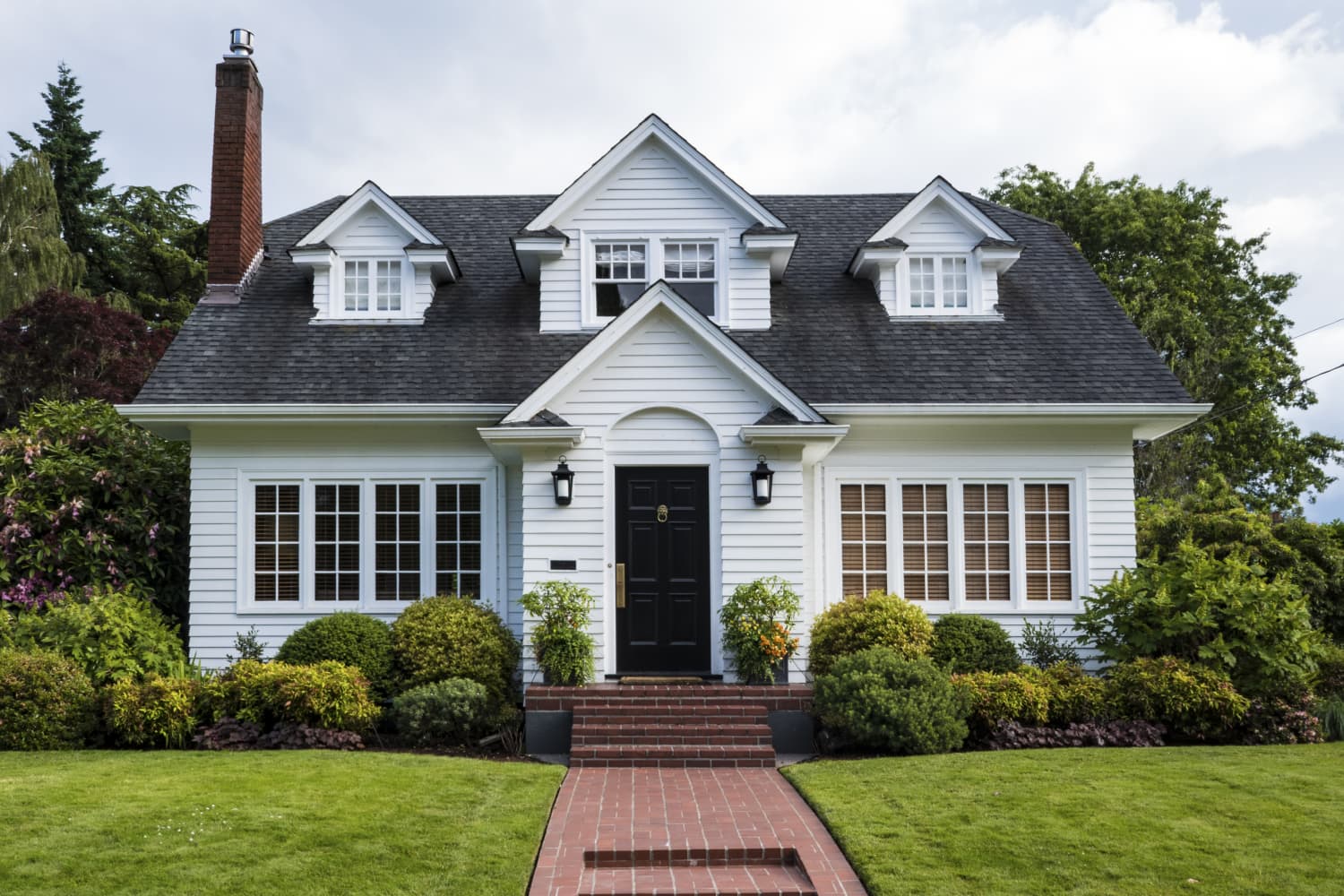 When my husband and I got married in 2014, I decided to eschew the whole "here comes the bride" bit with the bride walking down the aisle toward her groom. It felt weird to have all the attention on myself when this day was supposed to be about the two of us.
So we switched things up and both approached the chuppah from the sides, simultaneously meeting in the middle. This was important to me: Not only did it convey to our loved ones that this was a union of equals, but it set the tone for the rest of our days together. We are partners, through and through.
After the wedding, like many couples do, we started saving to buy a house. We both had full-time jobs and were pretty well-established in our careers, so we hit our savings goal in just a couple years. Yay, teamwork!
We decided to buy the sixth house we looked at and put in an offer. After hearing so many real estate horror stories, I was expecting some hiccups before we closed. Surprisingly, things went pretty smoothly—the inspection and transaction went off without a hitch.
But something did happen during the process that I was completely unprepared for: sexism from male professionals who helped us along the way. It left me surprised and dismayed.
From the start, my husband would be the go-to contact to facilitate meetings. I felt excluded, but we were working with some of my husband's contacts, so I chalked it up to simple familiarity.
But then I started to notice other things, too. When we met other professionals during the process, they seemed to always shake my husband's hand and introduce themselves to him first, as if he were the sole decision-maker and head of the household. Sometimes they'd turn to me next—or not at all. On one occasion, I thrust my hand out for a shake and was left hanging.
When I was unhappy about how certain things were going during the process—like not being able to enter the home on closing day because no one was there to meet us—I felt like my frustration was greeted with a sort of, "Whoa, she's acting like a bitch" response. To be fair, I'm more assertive than my husband—he does have more of a passive way of going about things than I do, so maybe it's not a fair comparison. But I do think that in the times when he did have concerns, they just listened to him and addressed them when they could.
The worst part of all was on closing day when were signing seemingly endless documents. I wasn't surprised at that point to see my name listed second after my husband's on every single document—that had been par for the course during the process thus far. But, as we began scrolling our John Hancocks, I noticed that my name was spelled wrong on all the documents: the deed, the mortgage, everything. When I pointed this out, I was told it didn't matter. It didn't matter.
Translation: I didn't matter. Maybe it could have been fixed—no matter whose name suffered the typo—by an addendum. But it made me feel like I was playing second fiddle in the whole process. It did nothing to make me feel like I was an equal participant in this process, putting just as much of my hard-earned dollars into this purchase as anyone else on the deed.
At that point, I was so stressed out and exhausted that I didn't make a fuss about it. I signed the papers and got the key to our house—but the magic of the moment had been tainted.
My husband didn't understand until later when I shared the pattern of sexism I had noticed during the process. He apologized if he had helped perpetuate it, but it really wasn't him. It's just society, the patriarchy, the way things are.
In hindsight, I wish we had recruited some women on our team. We worked with mainly men, which wasn't a deliberate choice on our part, but just the way things happened to work out.
I know I'm not the only woman who has experienced this—nor will I be the last—so I thought it might be helpful to speak with a woman in the world of real estate for her tips if and when other women encounter sexism during the home-buying process.
"The more information you have, the more confident you would feel about finding the right home for you as well as the best deal," she says. "After all, as they say, information is power."
Even if you're on the shy side, this isn't the time to be a shrinking violet. Be assertive and don't be afraid to negotiate.
"Do research, ask questions, make requests," Corey says. "Become your own advocate."
Of course, she points out, your choice of agent will have a big impact on the entire home-buying process and your personal experience.
"Having a good agent on your side is critical as they will not only strive to negotiate the best possible deal on your behalf but also act as your teammate," she said. "A good agent—one that you trust and feel comfortable with—can help you understand the process, face any issues you might encounter on the way, and make informed decisions so you don't feel someone is taking advantage of you."
If only I had Corey to give me a female-empowerment pep talk before we set out to buy our home, maybe I could have confronted the sexism the moment it sprang up. But one thing's for sure: When we buy our next home—whether five, 10, or 40 years from now—I'll be ready.