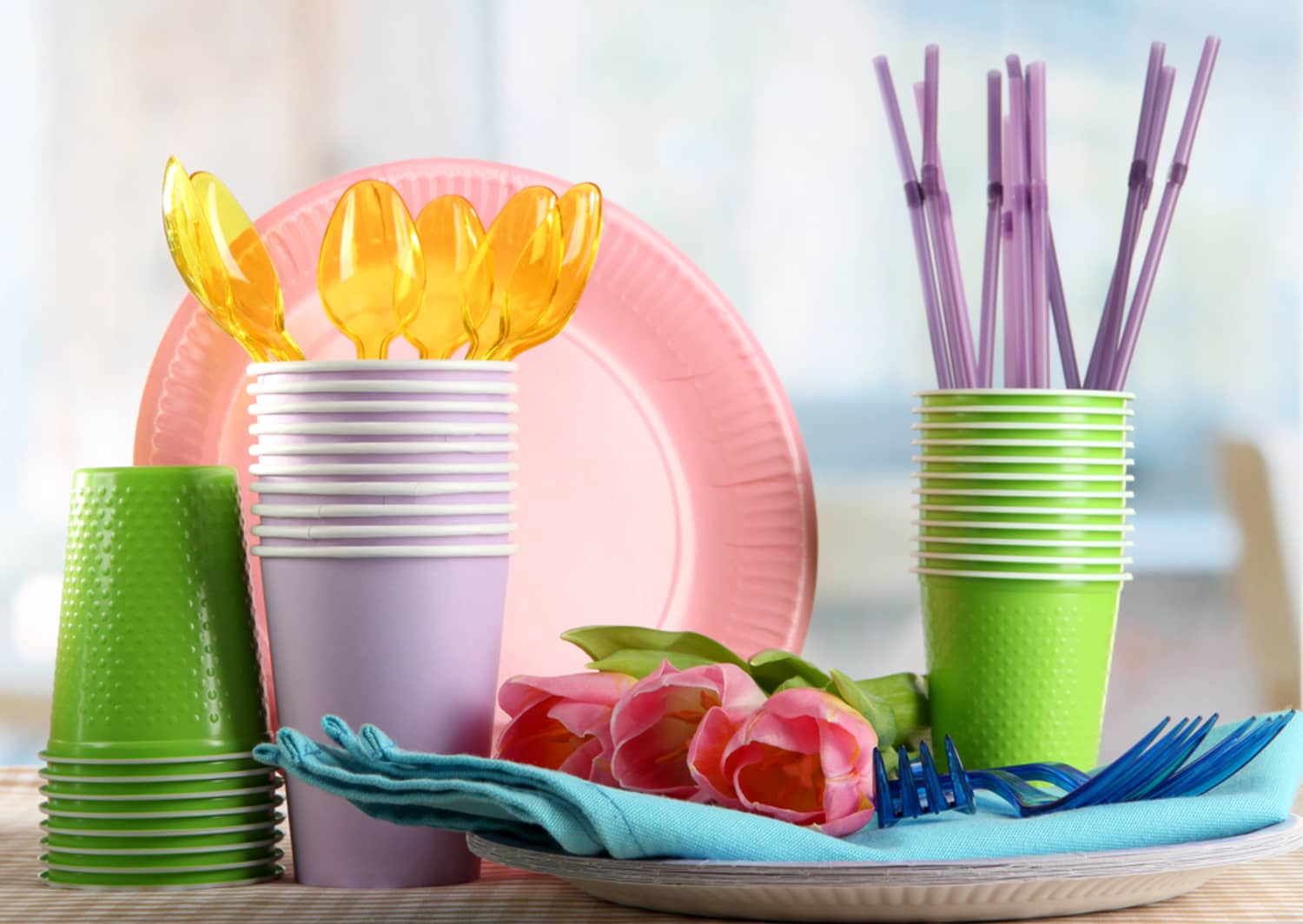 Bad news, Party City lovers: On Friday, May 10th, the party supply store announced plans to close about 45 of its locations in 2019. Meaning now is the time to stock up on festive paper plates, printed napkins, striped straws, and brightly-colored cutlery for your summer get-togethers, picnics, and BBQs.
"This year, after careful consideration and evaluation of our store fleet, we've made the decision to close more stores than usual in order to help optimize our market level performance, focus on the most profitable locations and improve the overall health of our store portfolio," Party City CEO James Harrison said, NBC New York reports.
The reason so many stores are closing is a bit unexpected: Apparently, we're in the midst of a worldwide helium shortage. How bad is it? Bad enough that it caused Party City a $30.2 million first-quarter loss. Yes, it appears that the balloon bubble is indeed popping. Which is a shame, considering that no party is complete without a fun, brightly-colored, over-the-top helium balloon (or 10).
The good news is that Party City found a new helium supplier, which should keep them in the mylar balloon business for at least another two and a half years, CNN reports. But the bad news is that the new supplier will charge them more for helium, meaning Party City balloon prices will increase in the new few months and likely stay that way. If you were hoping to spell out your entire name in balloons for your birthday, be prepared to pay extra.
There's no official word on which stores will close or when, but it's expected to happen gradually throughout the rest of the year. We can't imagine a world without Party City—where would we get matching table settings and last-minute Halloween costume accessories? So, we'll be restocking our party supplies just in case.