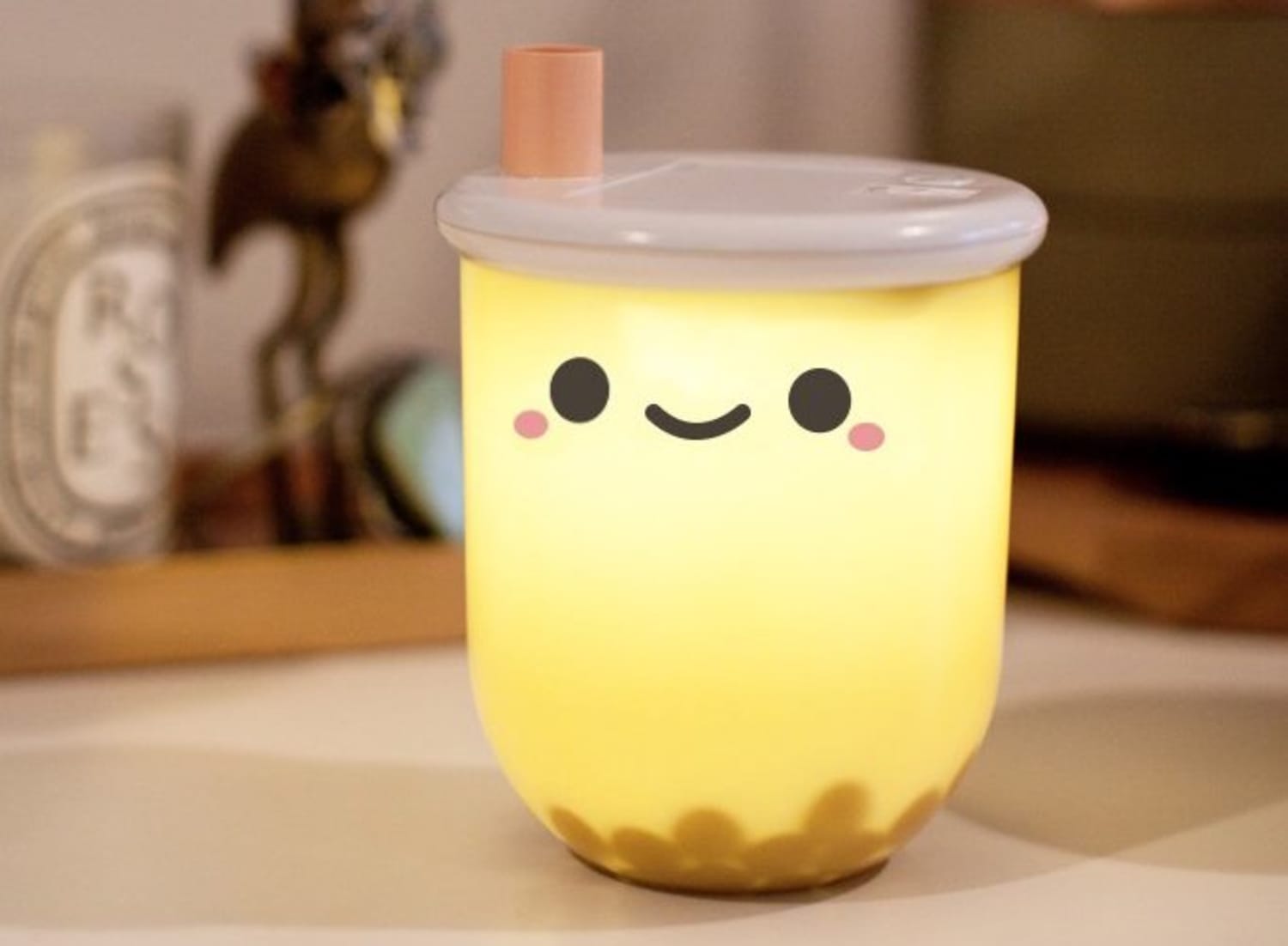 When it comes to designing your space, there's a home decor accessory that a lot of people overlook, but shouldn't, because it can really brighten up a room—literally. That's right, we're talking about lamps. Whether you gravitate toward globe lighting, industrial lamps, or the treasures you find while thrift shopping, lamps are the secret ingredient to making your bedroom and living room feel extra cozy. But your office deserves good lighting, too, and we found just the thing to brighten up your desk: a boba tea lamp.
This anthropomorphic boba tea lamp, whose name is Pearl, will keep you company throughout the workday. If you're having a bad day or feeling overwhelmed, its friendly smile and tapioca balls (that you can actually shake and swirl around) will instantly cheer you up. Fair warning: It will probably cause serious cravings for milk tea, too.
The boba tea lamp is currently available for pre-order. It normally costs $16, but as of this writing, it's discounted to $12, so you should definitely pre-order it now before the price jumps back up.
If boba tea isn't your thing, you can also pre-order a very sleepy sushi lamp (named Suki Sushi), also discounted to $12 from $16 right now.
There's also an equally-as-adorable soup dumpling light to pre-order for $15, discounted from $17 at the moment.
Finally, you can also buy a buttered toast light, which is discounted from $16 to $12 right now.
We're not telling you how to live your life or decorate your office, but you should probably own all of these cute little desk lamps. They're guaranteed to make your workday a lot brighter.