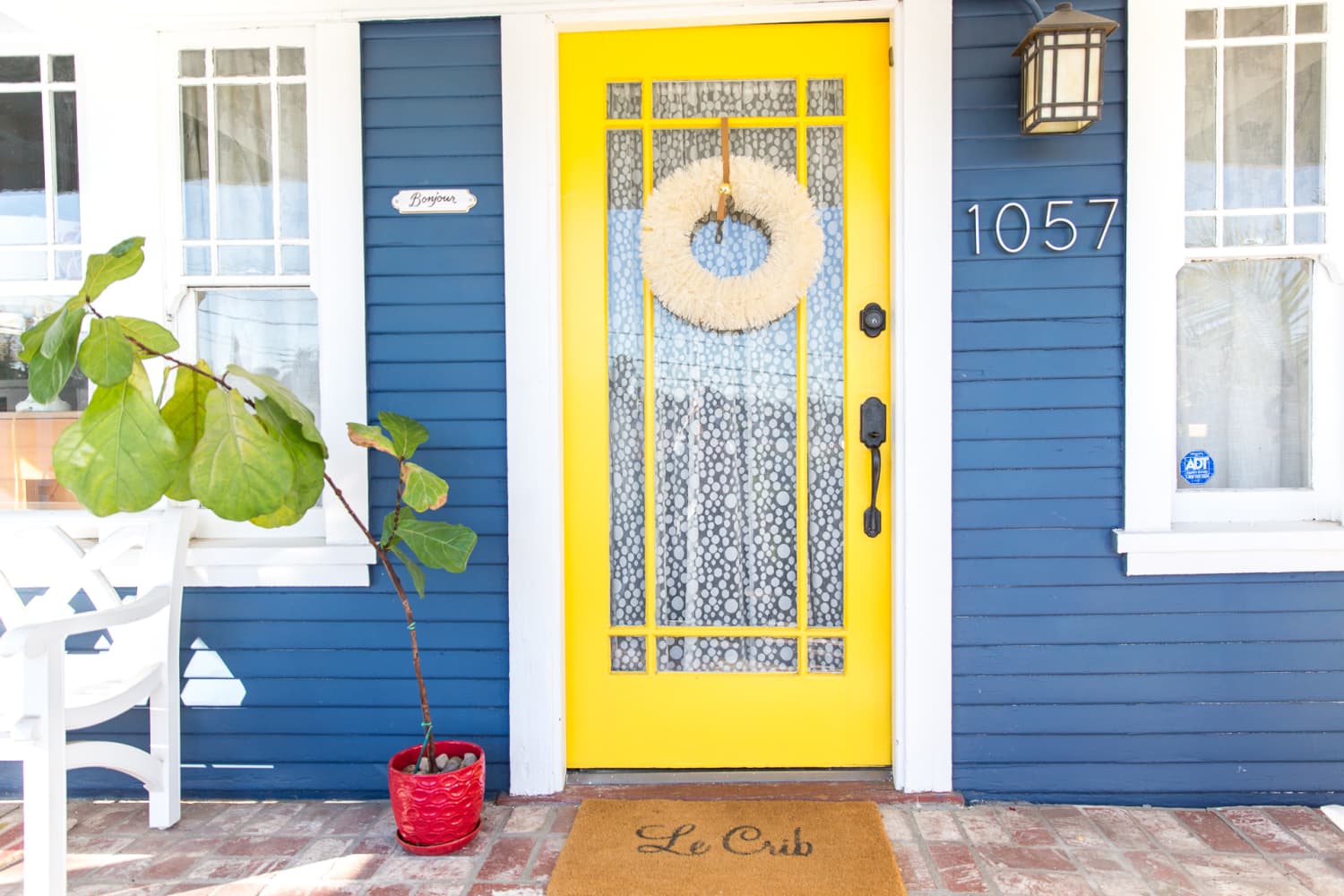 We promise, doormats don't have to be boring or frumpy! There are plenty of humorous yet aesthetically pleasing options out there that will help you add a bit of sass to your front stoop.
Doormats make thoughtful housewarming gifts (something that's practical with a touch of personality is always a winner) and will last for years to come (so don't pick a quote or design that you'll get tired of in a few months!). Why not opt for a funny phrase? At the very least, these picks are bound to make the delivery guy chuckle.
BRB. GTG. TTYL. Keep things short and sweet with a doormat that tells it like it is (and brings us back to those good old instant messenger days).
We couldn't resist this nod to everyone's fave "Mean Girls" quote. Plus, a little flattery goes a long way, right?
Okay, this doormat is a bit dad joke-like, but you have to admit, it's kind of funny… right? We bet even the grumpiest of visitors will be amused.
Dinner is here! The foodie in your life will appreciate this doormat, which provides guests with a very clear set of instructions. Just don't forget the guac!
Pets > people. Treat your favorite dog lover to a mat with this oh-so-true phrase. 
We're pretty sure this doormat covers the basic essentials for survival. "Fixer Upper" fans and Prime shopaholics, unite!
Let's see what the mail carrier thinks of this one. *Cues music.*
We independently select these products—if you buy from one of our links, we may earn a commission.