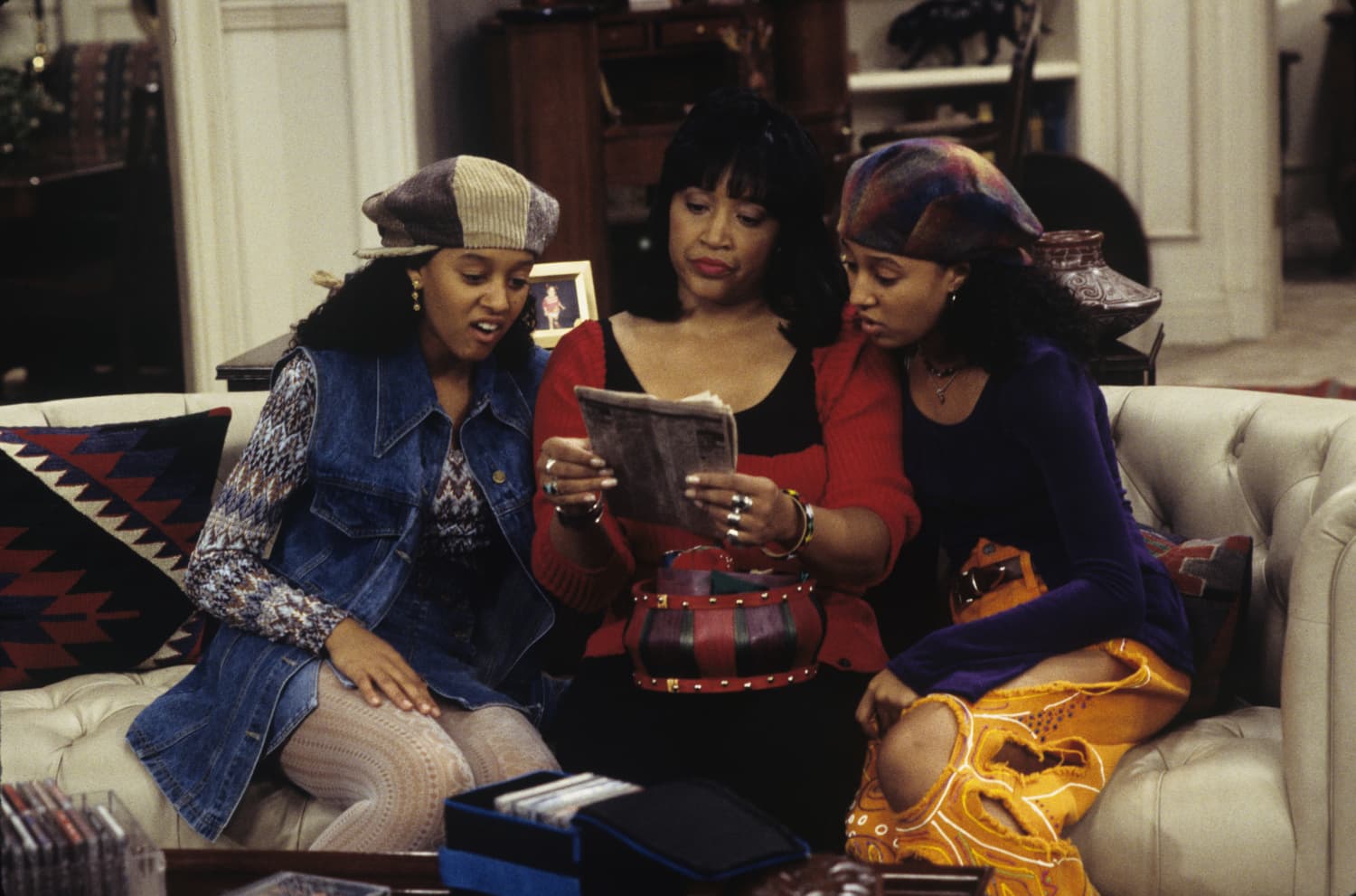 While moms deserve kudos every day all year round for the hard work they do, Mother's Day gives us the opportunity to go all out in their honor. It's also a good excuse to reminisce about our favorite on-screen mothers and daughters. Sometimes, they make us laugh and other times, they make us cry. The best mother-daughter duos make us appreciate and love our own mothers that much more.
No matter what they've endured separately or together, these duos prove that love prevails. These lovable on-screen mother-daughter relationships are definitely #goals.
1. Mina and Karen, "Good Bones"
Mina and Karen make up the charismatic team behind the HGTV show "Good Bones." In each hour-long episode, they restore Indianapolis one run-down home at a time. That's much easier said than done. Together, they've battled termites, crumbling foundations, poltergeists, collapsing floors, and much more. This dynamic duo takes it all in stride because they have each other.
2. Mindy and Sakina, "The Mindy Project"
The "Mindy Project's" title character thinks she's perfectly capable of managing her own life all by herself—she is a doctor after all. However, even the strongest women can use some support and wise words every now and then. For Mindy, she has her mother Sonu Lahiri to lean on and offer insights when she needs it the most.
3. Jane and Xiomara, "Jane the Virgin"
Jane Gloriana Villanueva, a hard-working, religious, Venezuelan-American, navigates her 20s and unexpected motherhood in Miami. Her mother Xiomara De La Vega gave birth to Jane at only 16. Their small age gap helps bring them closer, and these two act more like best friends or sisters than mother and daughter. They do bicker and pick silly fights, but their relationship is solid so nothing will pull these two apart. The showrunner, Jennie Snyder Urman, also wrote for "Gilmore Girls," so it's no surprise Jane and her mom shine on screen.
While Chip and Joanna Gaines are the obvious stars of "Fixer Upper," you can't help but love the sweet relationship growing between Joanna and her daughters, Ella and Emmie. In the early seasons, the girls are quite young, but toward the end of its run both girls pitch in often. Joanna's sweet direction helps them learn by her side as she searches for unique antiques or adds finishing touches to each renovated home's décor. She's also always up for being silly with the girls, along with the rest of the family.
Rainbow Johnson (Bo) has a full plate, raising four kids and working as a doctor. Still, she sets aside time for her oldest daughter, Zoey. Most of the time, Zoey puts on a believable act of knowing what she's doing, but the walls come down whenever she's alone with her mother. They're totally honest and vulnerable with each other.
6. Amber and Sarah, "Parenthood"
Though the show begins with a very bratty Amber Holt blaming her mother Sarah Braverman (played by none other than Lauren Graham of Lorelai Gilmore fame) for her troubles, she grows and matures, and so does their relationship. Much of the conflict comes from the mother and daughter simply by being so similar. They've both endured a lot over the years and have come out the other end stronger and wiser. No matter what, Sarah loves her daughter and works hard to provide for her and her family.
7. Tia, Tamera, and Lisa, "Sister Sister"
It's been quite a few years the '90s sitcom debuted, but the exploits of its twin stars and their understanding mother are still etched in our memories. The show followed Tia and Tamera, who were separated at birth and reunited at the mall of all places. The twin sisters and their mom made up for lost time. Lisa Landry had an inspiring open and honest relationship with her adopted daughters.
"The Golden Girls" has connected with viewers decades younger than its endearing white-haired cast and stood the test of time. Dorothy Petrillo-Zbornak and Sophia Petrillo's relationship was pure gold. Their zingers of jokes and spot-on comedic timing were always highlights of the show. Their bond clearly ran deep. Not many mothers and daughters can survive being roommates or offer hilarious commentary like Sophia.
9. Lorelai and Rory, "Gilmore Girls"
No mother-daughter list is ever complete without the iconic Lorelai and Rory Gilmore twosome. They are fast-talking, caffeine-fueled, junk-food-loving, and most importantly, they are inseparable. They have the open relationship and closeness that mothers and daughters aspire to become. Their special bond is really only possible in picture-perfect TV towns like Stars Hollow.