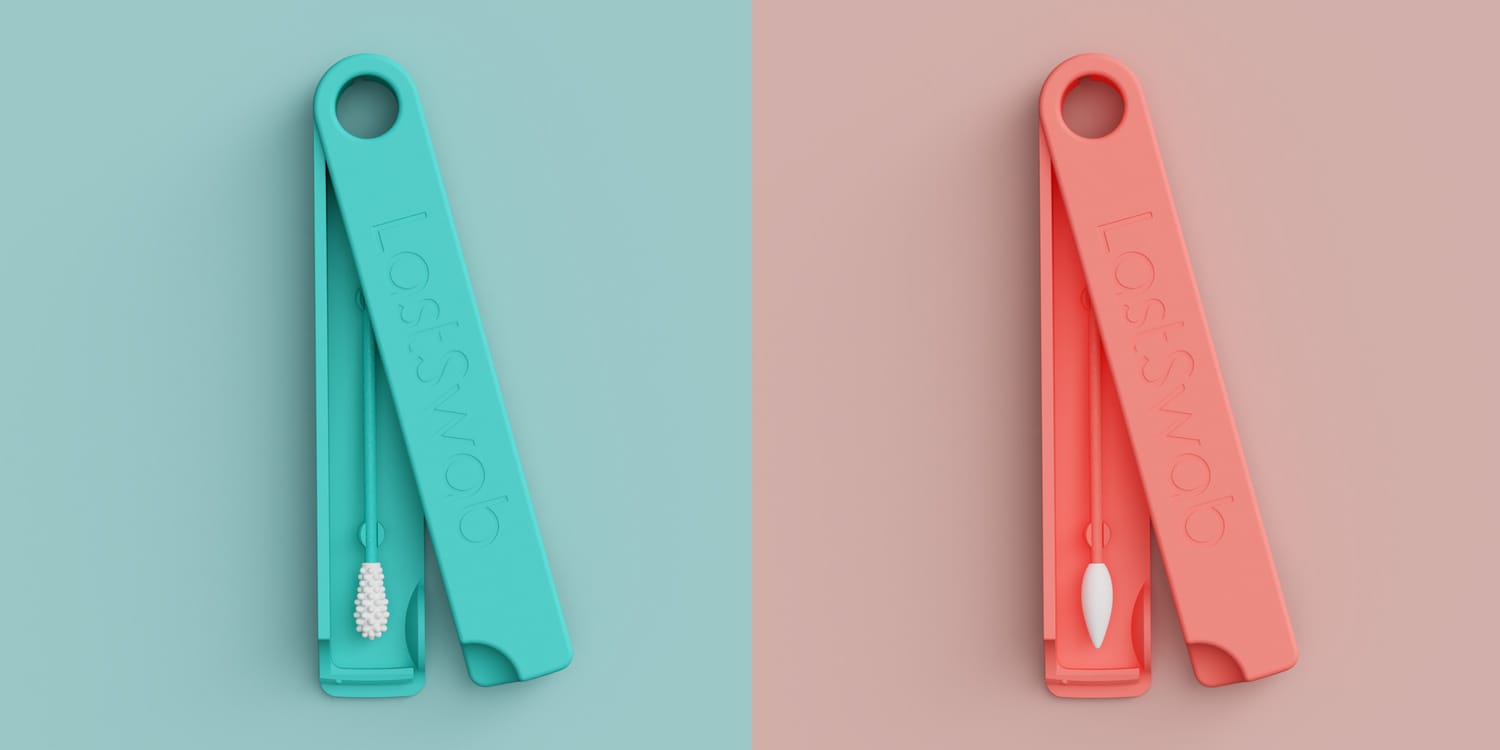 Adding sustainable products to your daily routine is always a good idea. From eco-friendly cleaning supplies to reusable straws, more alternatives to single-use products are popping up than ever before. If you're looking for more ways to help reduce waste and be kinder to the planet, you may be interested in LastSwab, the world's first reusable cotton swab.
LastSwab is a sustainable alternative to cotton swabs, cotton buds, and Q-tips. There are two swabs to choose from: a standard swab for cleaning and a makeup swab for touch-ups. Both models are soft, flexible, and come with a carrying case so you can keep them clean and take them anywhere.
We know what you might be thinking: Is a reusable cotton swab sanitary? But LastSwab's cotton swabs are easy to clean with soap and are also dishwasher safe. Speaking of safety, LastSwab is careful to point out that you should use their products with caution as you do regular swabs, buds, and Q-tips.
Between cleaning your ears and touching up your makeup, you might go through a lot more cotton swabs than you think. According to LastSwab's Kickstarter video, we use 1.5 billion cotton buds every day. The company is very passionate about saving the environment, and particularly the threat that cotton swabs pose to marine life. Many people flush swabs down the toilet and they end up in the ocean, causing marine pollution. But with the introduction of reusable swabs, we could significantly cut back on that danger.
The market for a sustainable cotton swab is clearly there. Copenhagen-based LastSwab founders Kåre Frandsen, Isabel Aagaard, and Nicolas Aagaard launched their Kickstarter campaign on April 16th and reached 200% of their pledge goal in just one hour. By the next day, they reached 800% of their goal. As of this writing, LastSwab has raised nearly $600,000 (of their original $13,391 goal) from over 16,500 backers.
So, how can you buy a LastSwab cotton swab for yourself? By donating to the Kickstarter fund. For about $21 (after converting from the Danish krone), you'll get a LastSwab two-pack in the colors of your choice, which ship around August 2019. It's a small price to pay for a product that's good for the environment. Plus, just think: Without having to store that bulky package of Q-tips, you'll free up a ton of valuable space in your medicine cabinet.
We're excited to make our lives even greener and do our part to be kind to the planet. As LastSwab puts it: "There is no Planet B."