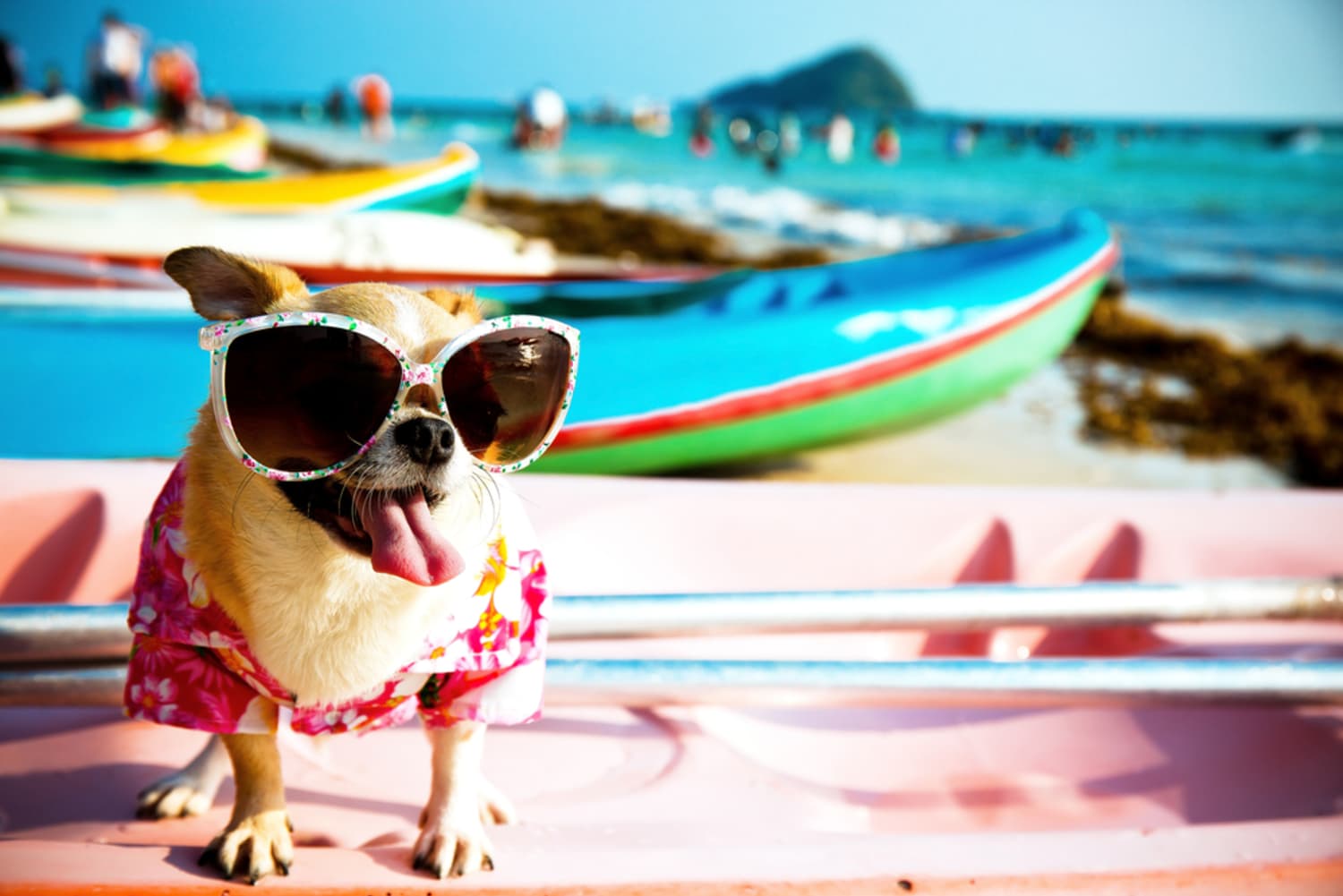 Summer is just around the corner, and we're dusting off our patio furniture and inflating our pool floats in anticipation of warm sunny days. As temperatures rise, don't forget to prepare an important member of your family for the heat, too: your dog.
Dogs don't sweat like humans do; the primary way they get rid of heat is by panting. And since they can't tell you when they're overheating, it's important to keep a close eye on them during the summer to make sure they stay cool. In addition to providing them with plenty of cool water, a dog cooling collar can also help.
At first glance, the K9 Chill Dog Cooling collar looks like a dog bandana. But it's a piece of lightweight fabric that you soak in cold water and place around your pup's neck. It helps keep them cool, reduces heat stress, and fights fatigue. It even has a built-in leash hole so they can easily wear it on the go.
This dog cooling collar is designed for large and extra-large dog breeds ranging from 20-30 inches. There's also a smaller version for small and medium dogs ranging 8-20 inches.
Amazon user audioguy1 has a German Shepherd who suffers from laryngeal paralysis, which makes it difficult for her to take deep breaths. He got her a cooling collar to help her pant less and says it's "amazingly effective."
"Today was the first warm day of spring and I tried the K9 Chill Dog collar on her. Instant relief!" audioguy1 wrote in a 5-star Amazon review of the product. "She seems a lot brighter and more chipper and is definitely panting way less."
Amazon reviewers note that you'll have to re-soak the collar in cold water every few hours. But the consensus is that it's a small price to pay for a product that keeps your pup cool on a hot day.