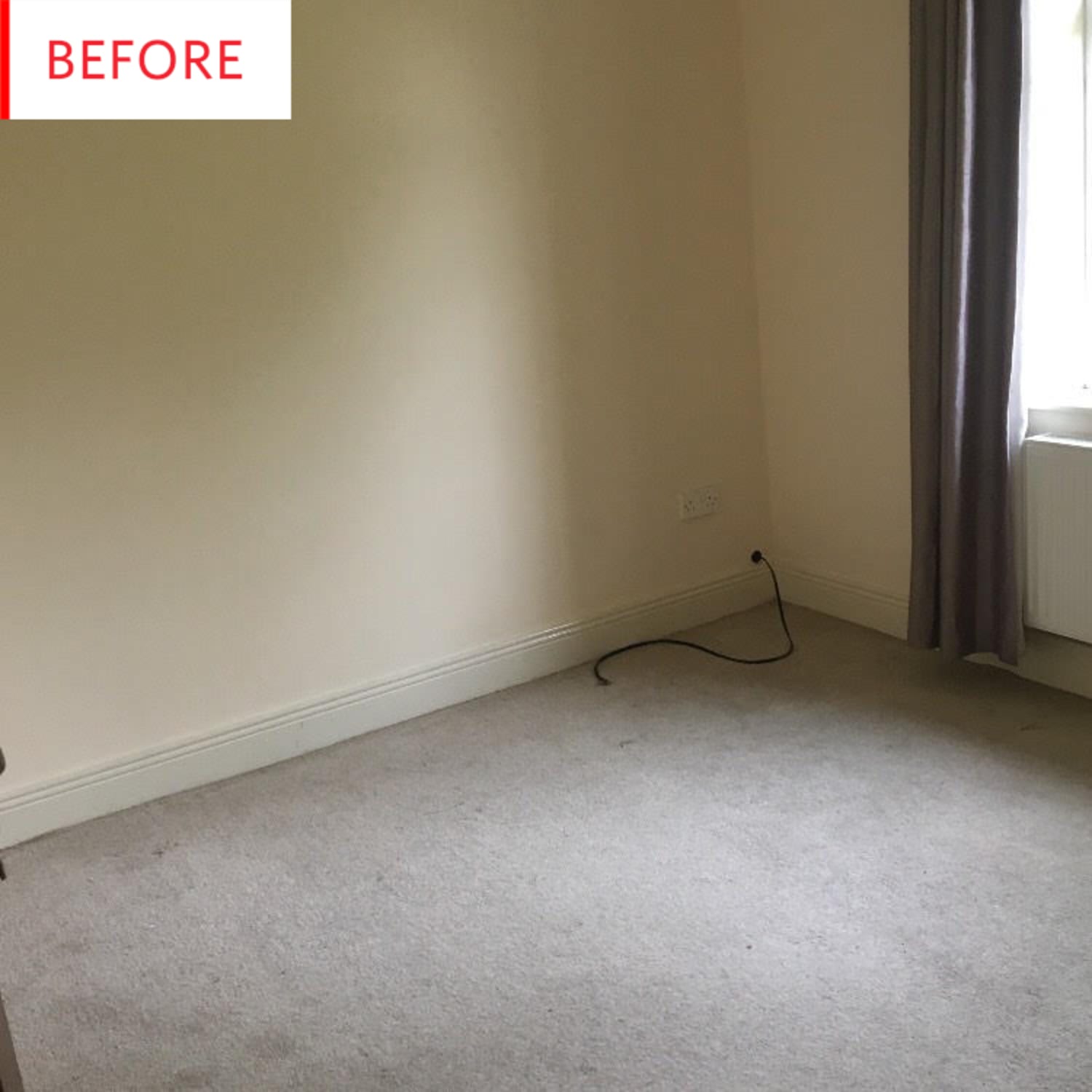 White doesn't have to mean trite. Paired with a joyful neon color scheme, a white room can be an honest delight. Gill gave her girls' "small and dark" room a colorful makeover to make the space feel entirely modern—and still kid-appropriate.
"It is a shared room for our two daughters, and while we were desperate to lighten and brighten the space, we also wanted to ensure it appealed to both a 6-year-old and a 6-year-old," Gill says. Before, the room had "a musty cream carpet and yellowed cream wall, which were our top priority to change."
But they were eager to enhance a few great features, like the high ceilings. The solution? White walls and a serious dollop of color. "Our daughters are two very vibrant characters, and we wanted to give them a light, bright, and stimulating space," Gil says. They used leftover paint for the walls, and Gill's husband installed light wood flooring to accent the breezy feel.
Of course, keeping the space from feeling too white required some careful thought. They installed bold, neon-patterned, watercolor-inspired removable wallpaper, which was "bright and showed off the super-high ceilings," Gill says. She was a wallpaper novice, but installation was "very straightforward," she says. "It took me only four hours to completely transform the wall and create the effect of a mural."
"I'm absolutely delighted with the room," she says. "It's bright and bold and, most importantly, the girls love it."
Thanks for sharing, Gill!