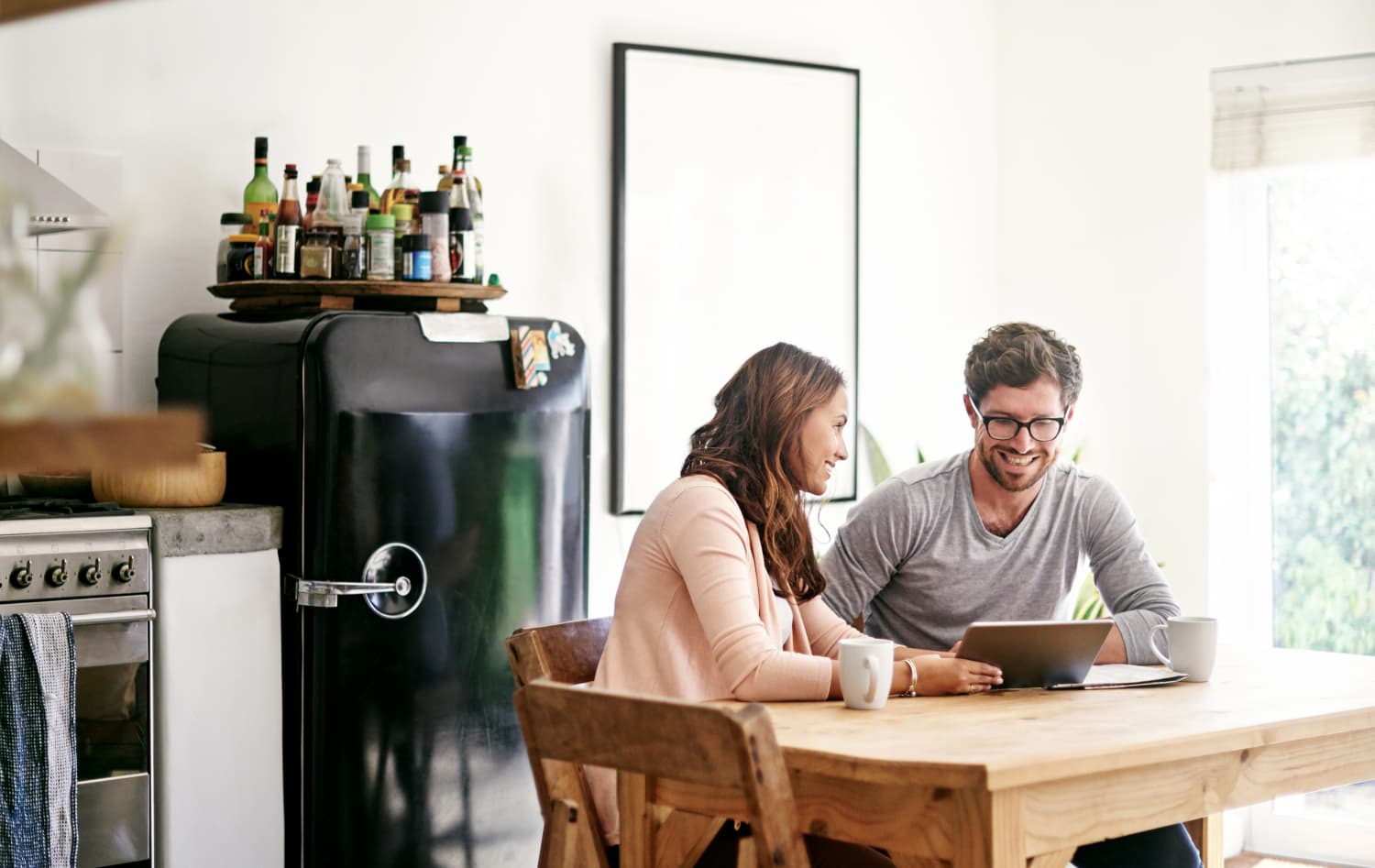 It's no secret that money can be a major stressor in any relationship. You've probably heard that a third of American couples say they experience major disagreements about finances. But what about financially cheating?
Simply put, financial infidelity is being dishonest about money with your significant other. And it's more common than you might think. A 2018 study in The Journal of Financial Infidelity found that more than half of respondents engaged in at least one financial infidelity behavior. More specifically: 60 percent of respondents hid purchases from their partners, nearly half lied about a price they paid for something, and 30 percent took money out of savings without telling their spouses.
Kelly Sudovar, Director of Prudential Financial's Customer Offices, says a partner is more prone to financially cheat when there's a disparity about money in the relationship. "Each person has a different level of security they are comfortable with when it comes to finances—some are spenders, and some are savers," she says. "We tend to hide the money habits that might differ from our significant others."
A general sense of discomfort in talking about money also contributes to dishonest spending behaviors, Sudovar says: "Many people just don't like to talk about finances, and this lack of transparency in a relationship can lead couples to commit financial infidelity."
Jillian Knight, a marriage and family therapist in Raleigh, North Carolina, says she sees financial infidelity as an expression of what money means to us. "I think financial infidelity is common because of what money represents to most people, such as power, security, or success, and because of the emotions that are tied to having and not having money, like fear, anxiety, happiness, or worthiness."
While a relationship isn't doomed just because a partner is financially unfaithful, Knight says dishonesty about money is often a sign that one partner is seeking independence. "If a partner is financially cheating, they probably want to maintain independence or control over their finances," she says. "The relationship is likely lacking some degree of trust if both partners are not being open and transparent."
While some conflict about money is inevitable, Sudovar and Knight agree that in the face of financial infidelity, it's difficult to move forward without open, honest communication.
"Try addressing your partner's behaviors, how they make you feel, why they are concerning to you, and what you would like your partner to do instead," Knight says. "If your attempts to work through the issue on your own aren't successful, I strongly recommend seeking a therapist."
In addition to frank conversation and the support of a counselor, Sudovar says linking your finances in a way that promotes accountability can be helpful in preventing dishonesty about money: "An online solution such as LINK by Prudential can help can help facilitate some of those difficult discussions about money, and help you get on the same page financially as a couple."
Whether you use an online service or consult with a therapist or financial advisor, the first step to promoting honesty about money in your relationship is accountability. "[It] can keep you both on track and secure your trust in one another," Sudovar says.