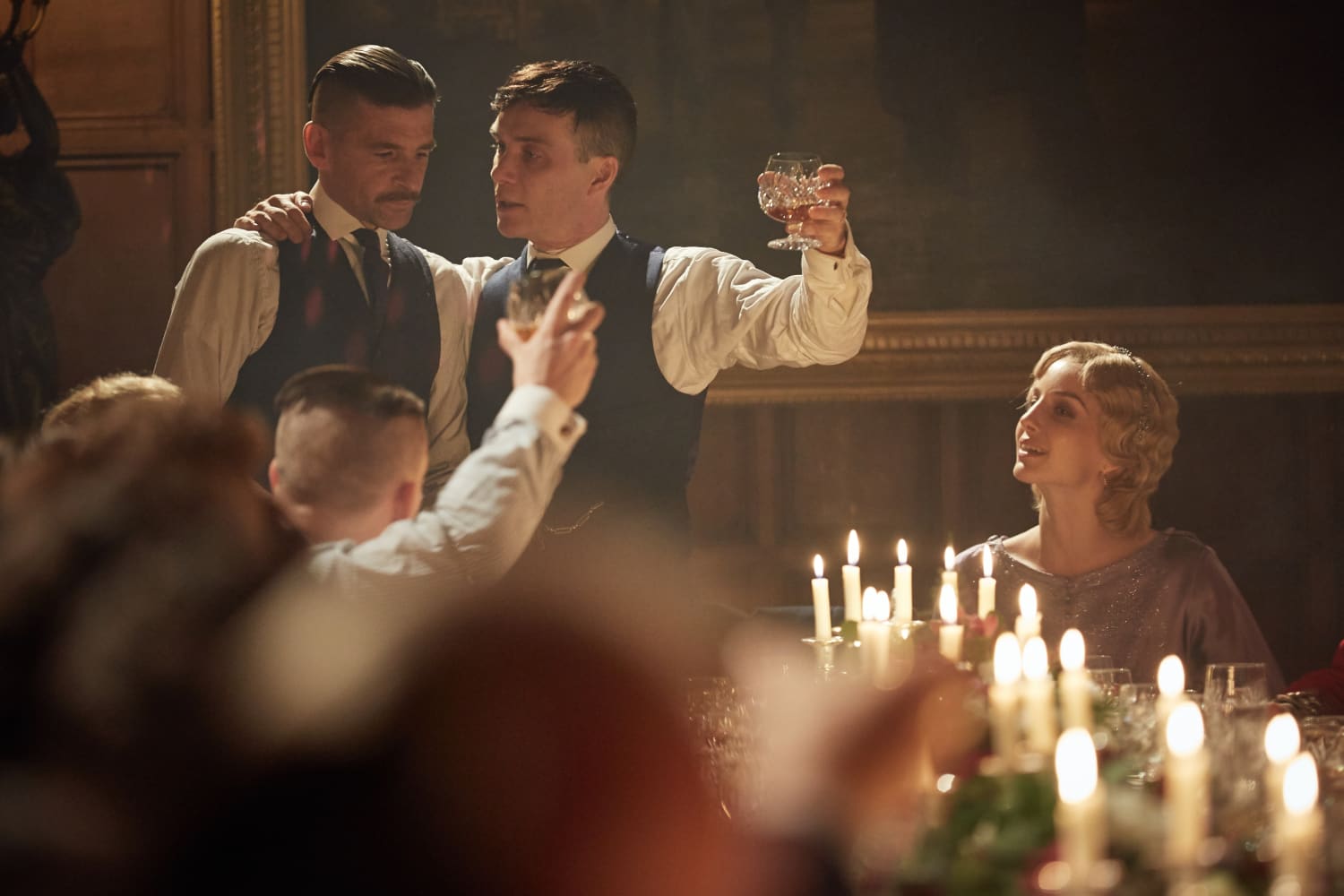 Anglophiles rejoice! If you're like me, you've spent the past few days diving deep into anything and everything royal-related (welcome, Master Archie!). But if you're a fan of British culture, you might need a break from the royal gossip to focus on something else—a royal baby palate cleanser if you will—like, maybe, your favorite British television program? Acorn TV is truly a gift, isn't it?
Luther's Apartment (Season 2), "Luther"
I won't say this is one of my favorites because I like to imagine Idris Elba walking around inside, but I won't not say that either. DCI John Luther is more focused on his casework and his always growing personal demons than on interior decorating, so his flat isn't much to look at. If you're into the mix-and-match aesthetic, definitely go flea market chic with your own interiors. If you're into the Idris Elba aesthetic, a framed photo will do.
The Shelby Family home, "Peaky Blinders"
Fancy a little Victorian furniture inspo? Look no further than the Shelby home from the British crime drama set in post-World War I Birmingham, England. Sure most of their money comes from illegal gang activity, but those rugs, you guys!
The Carter Family flat, "Eastenders"
The Carters and all of their drama—there's secret children, secret mothers, terminal illnesses, attempted murder, and people falling down stairs, you know, typical soap opera happenings—live in a flat above The Queen Vic pub. Much like the in-your-face drama, the Carter flat is full of in-your-face color. I mean, Mick and Linda's bedroom has an amazing flamingo print wallpaper! Now, that's drama.
Alec Hardy's House, "Broadchurch"
Another British crime drama, another handsome, brooding detective. This time played by David Tennant. The show is set in a coastal town, and Hardy's small home reflects that. The wood paneling alone is enough to give you that seashore vibe you've been craving. Just avoid all the murdering that comes with it.
Mark and Jez's flat, "Peep Show"
Channel 4's longest running sitcom ("Peep Show" aired from 2003 until 2015), gives you a real feel for a bachelor pad, should you be into that sort of thing (it's scary, I know!). There's not a strong design aesthetic—Mark and Jez are always described as "dysfunctional roommates," mind you—but the cult sitcom wasn't a favorite because of its interiors, but because of its humor and innovative format.
Are you a fan of "Only Fools and Horses," "Father Ted," or "Royle Family?" Head over to Quid Corner to see the floor plans of iconic homes featured in those British TV shows.