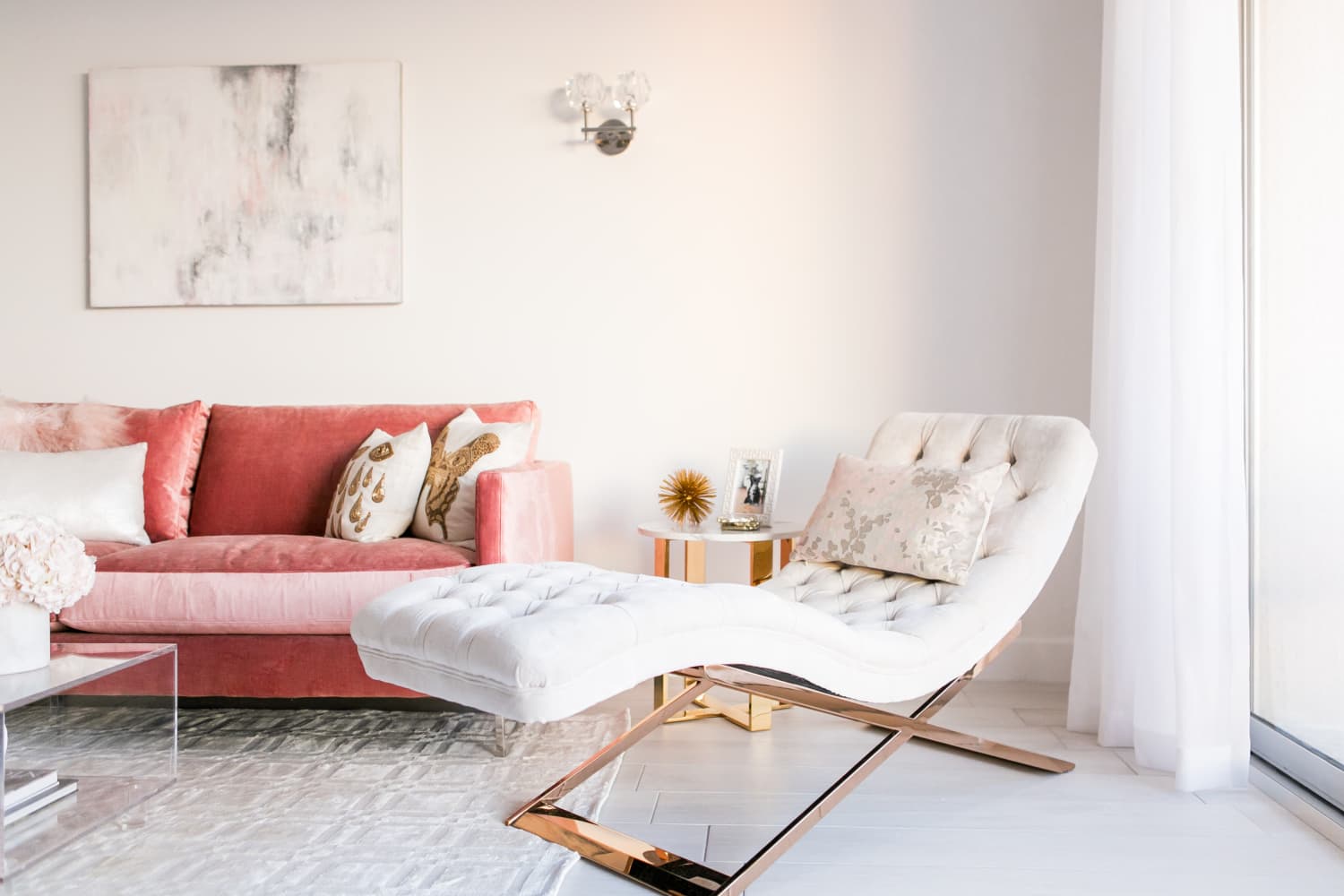 We may be a few month in to 2019, but the Etsy team is still hard at work predicting the trends that will take the year by storm. They recently released their Home Decor Trend Guide for 2019, and called out seven specific styles that their shoppers can't get enough of. From vintage-inspirations, to unexpected takes on classic products, these are the trends you can expect to see everywhere this year.
Tie Dye Makes A Come Back
If you love the funky '70s styles that have been resurfacing as of late, you're going to love the toned-down, slightly muted take on tie dye that Etsy's calling as a top trend for the rest of 2019. With more than 1.7 million searches for the term "70s," and an impressive 267K searches for the words "tie dye," in just the last three months on Etsy alone, it's safe to say this is a trend that will be sticking around.
Art Deco is making a powerhouse comeback. The luxurious details the style is known for, like velvet, hypnotizing geometric patterns, rich colors, and metallic accents, are popping up everywhere. After years of mid-century modern dominating the decor space, this is a welcome change of pace.
Clever Uses for Wallpaper
Wallpaper comes in an endless array of marvelous designs but why limit this DIY friendly material to flat walls? Etsy is seeing a huge rise in interest for "peel stick wallpaper," which people can use on furniture, stairs, and even backsplashes. In fact, searches on Etsy for removable wallpaper have gone up a whopping 385 percent in the last three months.
Abstract, cut-out shapes, in all colors and sizes have been blowing up on Etsy, especially when it comes to wall art. Over the the last three months, there were more than 127,000 searches for the term, "abstract prints." The geographic style is perfect for maximalists.
The Reign of the Animal Kingdom
2018 may have been all about mythical creatures like unicorns, but 2019 is all about keeping it real. There is a distinct movement of creators making and selling items that are inspired by real animals as opposed to mermaids, unicorns, and other fantasy figures. For example, in the last three months, there have been 602K searches for "tiger", making it one of the most popular animals (sorry, unicorns), with 337K for "flamingo," and 280K for your basic "animal print." Looks like we were on to something with our 2019 Pattern of the Year.
There is something magical and inspiring about desert decor, which is why Southwest-inspired designs are dominating the Etsy scene right now. If you love the combination of burnt oranges and terra cotta colors with turquoise, then you're going to love this style.
From candle holders to kitchenware, you can find some serious crystal eye-candy happening. Over the last three months, Etsy shopper searched for "crystals" more than 63K times in the home and living categories.
We independently select these products—if you buy from one of our links, we may earn a commission.