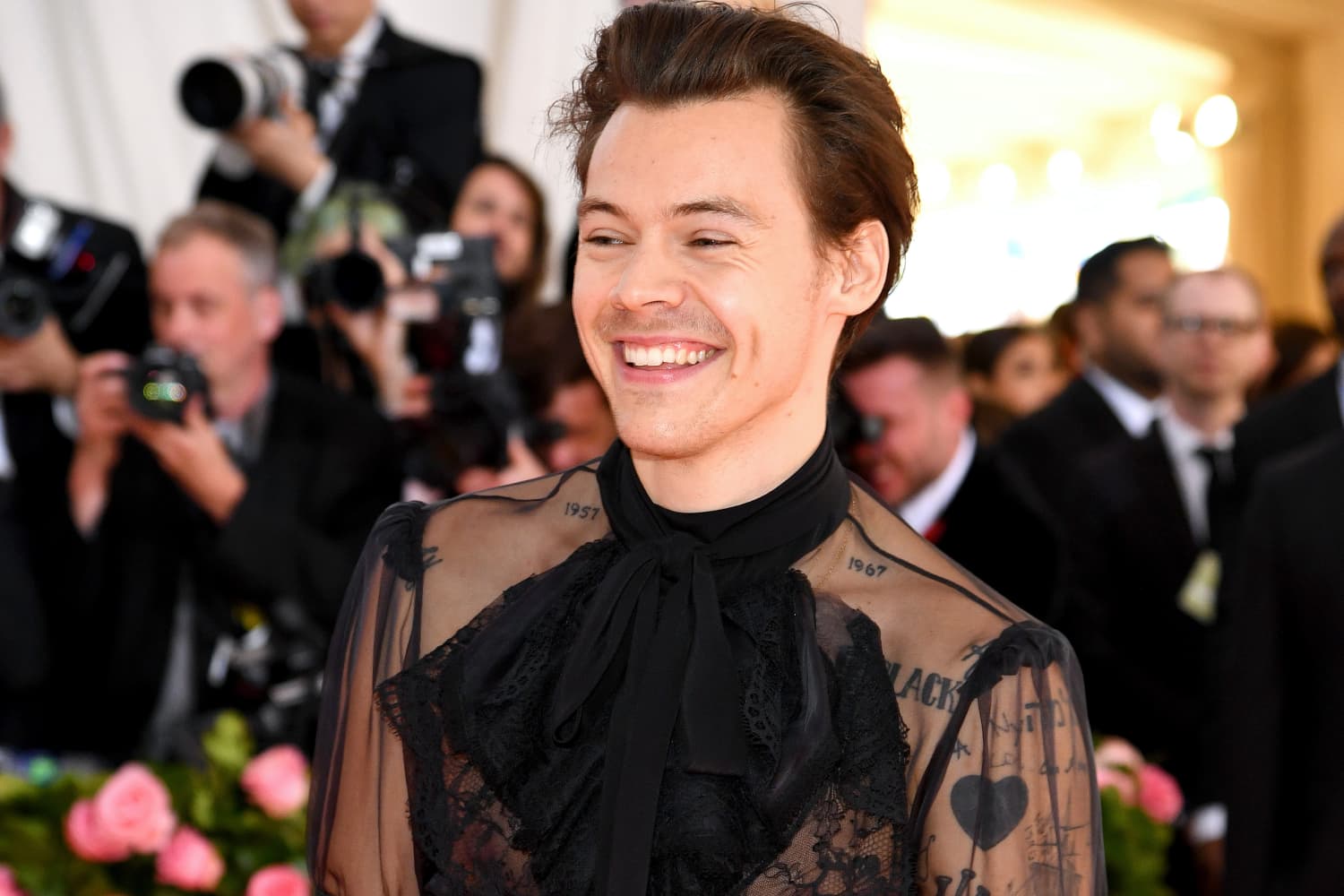 It's been a wild week for singer/songwriter Harry Styles, and he must be looking to find some joy at home.
Styles co-chaired the Met Gala alongside Lady Gaga and Serena Williams on Monday, May 6, and he apparently took his duties very seriously. Even as far back as October, he was reading up on Susan Sontag's "Notes on Camp" to get familiar with this year's theme. But now that the whirlwind event is over, what's an international pop star to do? Declutter, apparently. (Maybe it'll help him sell that house he can't seem to get off his hands.)
Styles stuck around New York City after the gala for some sightseeing and shopping, and fans spotted him at the Strand Book Store on the Thursday after the event, prompting everyone on Earth to ask: What exactly is he reading?
The Strand finally answered that question on their Instagram. Kind of. While they "can't confirm or deny," they were the first source to tip fans off to what he might have purchased that afternoon in NYC: "Onlookers say they saw Harry bring multiple copies of these two books to the registers: Joan Didion's The Year of Magical Thinking and Marie Kondo's The Life Changing Magic of Tidying Up."
Multiple copies seem to defeat the purpose of decluttering—especially when you consider how purging your book collection is the second of five major decluttering categories from Kondo's tome. But fans are guessing that he's gifting the extra copies to friends. (Maybe "giving gifts" is his love language.)
The other great news about the Strand's reveal is that I finally have enough titles to justify starting that Harry-Styles-approved book club I've been thinking about. In addition to "Notes on Camp" and these copies of Didion and Kondo, he was previously spotted carrying "The Wind-Up Bird Chronicle" by Haruki Murakami in London earlier this year. And when he interviewed actor Timothée Chalamet for i-D in November, Styles revealed what book he would choose to read for the rest of his life:
"My book would be… I have two. It would either be Haruki Murakami's Norwegian Wood or Rob Sheffield's Love Is a Mixtape," Styles said. "Which I would suggest you read if you haven't read it already. It's really beautiful."
We independently select these products—if you buy from one of our links, we may earn a commission.