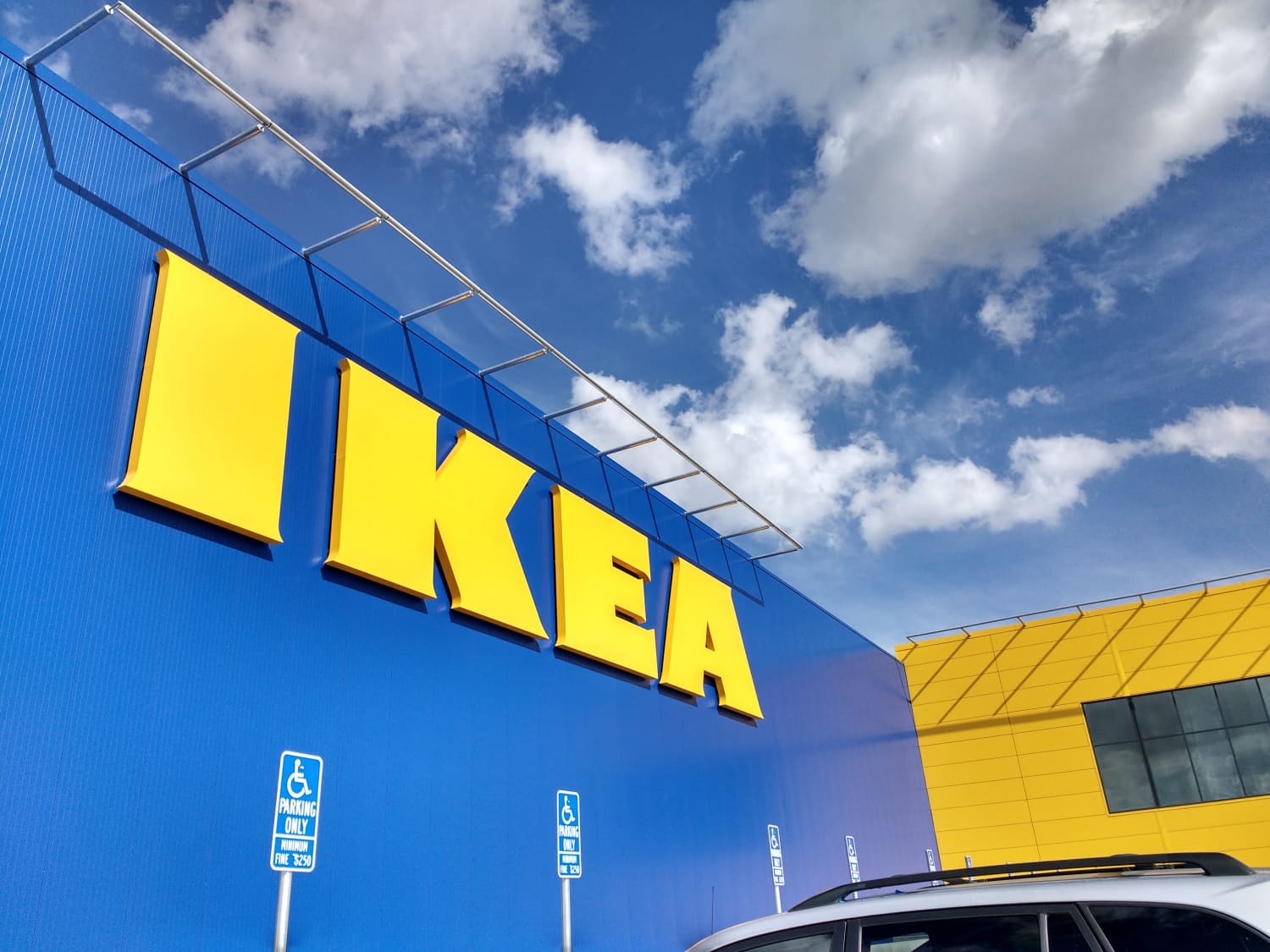 Whoever originally said that less is more definitely lived in a small space. With square footage at a premium, a small space forces you to think creatively about how you design your space. And yes, that means investing in some furniture with hidden storage.
Sounds easy, right? Not quite.
You see, finding pieces with hidden storage is difficult enough, but items that look nice? And aren't crazy expensive? Now that's a design dilemma.
That's where IKEA comes in. The Scandinavian brand has been our go-to brand since what feels like the beginning of time, so it only fitting that they have space-saving furniture that checks off all the boxes.
The 10 items below, for example, have hidden storage and are all $150 or less:
As far as we're concerned, a sturdy ottoman is the gift that keeps on giving. You can use it as a makeshift side table, extra seating when friends come over, and, in the case of IKEA's BOSNÄS style, a place to stow your stuff. And at $18 a pop, it almost feels irresponsible not to buy yourself a new ottoman (or two).
We hear a lot about furniture with hidden storage, but not the other way around. Well, the IVAR storage unit is here to change that. At first glance, it looks like a standard cabinet; however, it actually houses a foldable table, turning it into a discreet desk. It's the perfect piece for a home office.
Attention all parents: Your children need this in their playroom. This dual-purpose find is a suitable place to stash their toys, plus it can easily double as an oh-so adorable bench. All you need is an equally precious cushion.
While extra seating is mandatory for anyone who frequently entertains, nobody really wants a bunch of ottomans cramping their living room layout. At 14 inches high, this seat has wheels that make it easy to slip underneath your bed (if you have risers or a lot of under-bed space). Oh, and did we mention it has a secret compartment where you can store anything from sweaters to books.
At first glance, IKEA's SELJE model looks like any other nightstand: A simple surface, clean silhouette, and thin legs. Look closer and you'll notice a very discreet drawer (we know, we almost missed it ourselves). As a bonus, two small pass-through holes make it possible to plug in (and store) your chargers right next to your bed.
Kick back and relax with IKEA's spacious EKTORP ottoman. Clocking in at 24 inches wide, this ottoman is a great place for you (and your roommate) to kick up your feet and relax. Plus, you can place extra throw blankets in its hidden storage compartment. It's essentially the perfect accessory for your next Netflix binge session.
Sure, the storage compartment featured in IKEA's KVISTBRO style isn't exactly hidden; however, you probably wouldn't know the table surface lifts up so you can place things in the geometric base. Whether you fill this storage compartment with newspapers, old books, or leave it empty, this table is bound to receive a lot of compliments.
Looking for some storage furniture that can withstand the test of time? Feast your eyes on this fetching find. In honor of its 75th anniversary, IKEA relaunched a handful of iconic pieces from its past—including this storage bench from 1995. With a sleek, Scandinavian flair and asymmetrical wheels, this bench looks more like an art piece than a clever way to store your stuff.
IKEA's BRIMNES headboard makes us wonder why we even have a nightstand in the first place. With several built-in shelves for your books, smartphone, and a glass of water, this pick is two pieces rolled into one very stylish design.
The space underneath your bed is a subtle—and ridiculously smart—place to store items you don't need all the time. You could invest in some practical containers, or you could buy a bed frame with built-in storage. Not only does it feature some drawers built into the bed, but it also has a second pull-out bed. Slumber party, anyone?