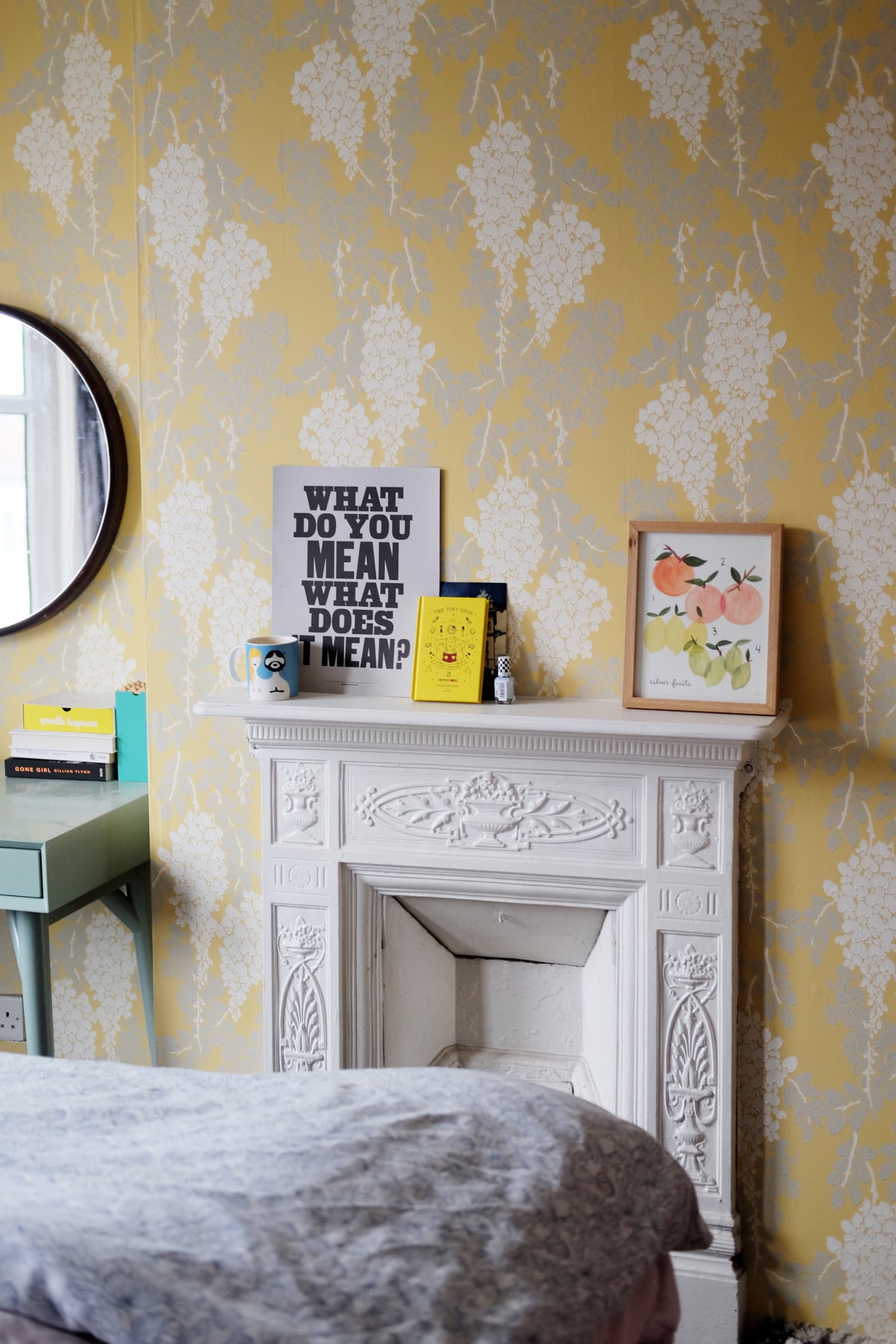 You can breathe a big sigh of relief. Gone (okay, mostly) are the days of the "Live, Laugh, Love" poster that everyone and their mother had on display in the early 2010s. I swear that phrase was everywhere during my college dorm room days, and I'd be totally fine not seeing it again for awhile.
If you love catchy quotes, that's still totally cool, though. Word art is still very much in style—it's just a matter of selecting the right print that represents you and your taste. So if you're looking to inject a bit of personality or sass into your gallery wall or just want to fill that random corner with a framed saying or two, you've come to the right place. The phrases below definitely aren't the same old options you'll spot at every chain store or knick-knack shop, promise.
Hey, there's no shame in needing an extra dose of encouragement each morning, right? This print says it all, and then some.
Many of us can agree that truer words have never been spoken. Meet you at the Dollar Spot in 20?
Sometimes you just need to stare at something pretty while realizing that it'll all work out in the end. This print allows you do both.
"Parks and Rec" fans (and breakfast lovers) need this print for the kitchen. Bacon, anyone?
Throw it back with these catchy lyrics. Now repeat the above saying 10 times fast.
Yes, please! This cheery print is the perfect addition to a Paris-themed apartment or really any room that needs a bit of French flair.
Hang this by the shower and guests are bound to smile. We love the black-and-white typography, too.
Okay, maybe this one is best reserved for the home office. But how fun is this innocent design when paired with a snarky phrase?
Alexa, NOW! (If only). We're placing this in our laundry nooks, stat.
Because who isn't a little bit crazy? Add some spunk to any room with this bold floral poster.
We independently select these products—if you buy from one of our links, we may earn a commission.