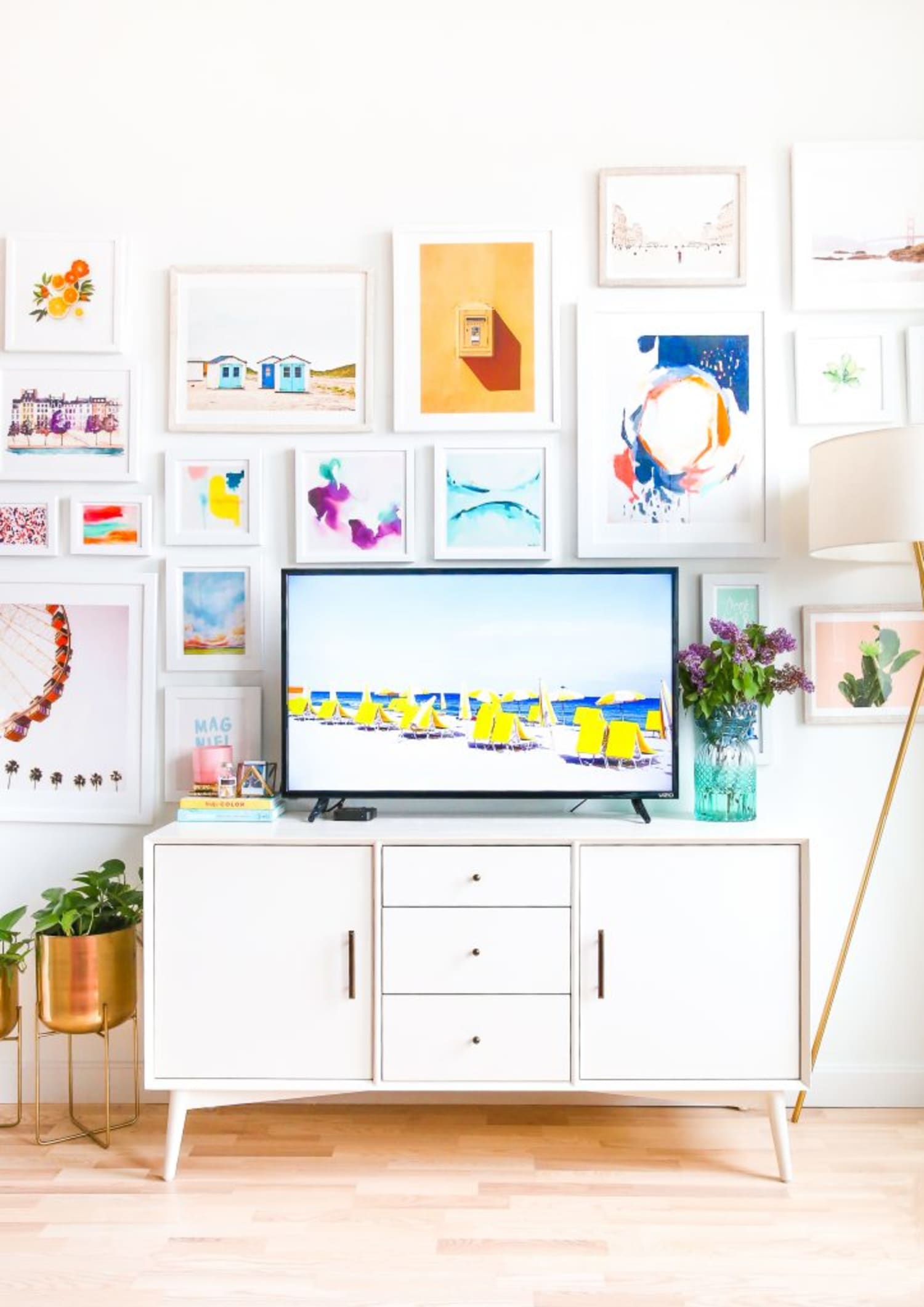 No matter how well-designed your living room, the television often stands out like a sore thumb. Unless you have all-black walls, integrating an enormous black box with your colorful decor can be a challenge. A gallery wall seems like it would be the easiest solution, but fitting artwork around your television can be a challenge worthy of a Tetris master. Working something so oversized into an art arrangement requires thinking outside the box.
How can you get an entertainment space to die for? We love this genius idea for filling the bare wall around your television—and all you need is a little bit of tape.
"The space around our television was bare and boring," says Rachel from The Crafted Life. The television looked awkward against the white expanse of wall, and Rachel wanted more color to give the space some oomph. Her smart solution: a gallery wall, aided by tape.
(Make sure to use wall-safe tape, otherwise you might wind up tearing off your paint in the process.)
The key to making this solution work is marking the outline of your television on the wall first with tape. Without this step, it's easy to forget the visual impact of your Netflix box, ultimately leading to a lopsided, out-of-place gallery wall.
Rachel then laid out her gallery wall on the floor to figure out the best layout, then marked out where each frame would go using more tape. The result? A cohesive, visually engaging gallery wall that uses the television intelligently.
"I love how colorful and clean the space is," Rachel says. "It also gives us flexibility to add new pieces as we collect them."