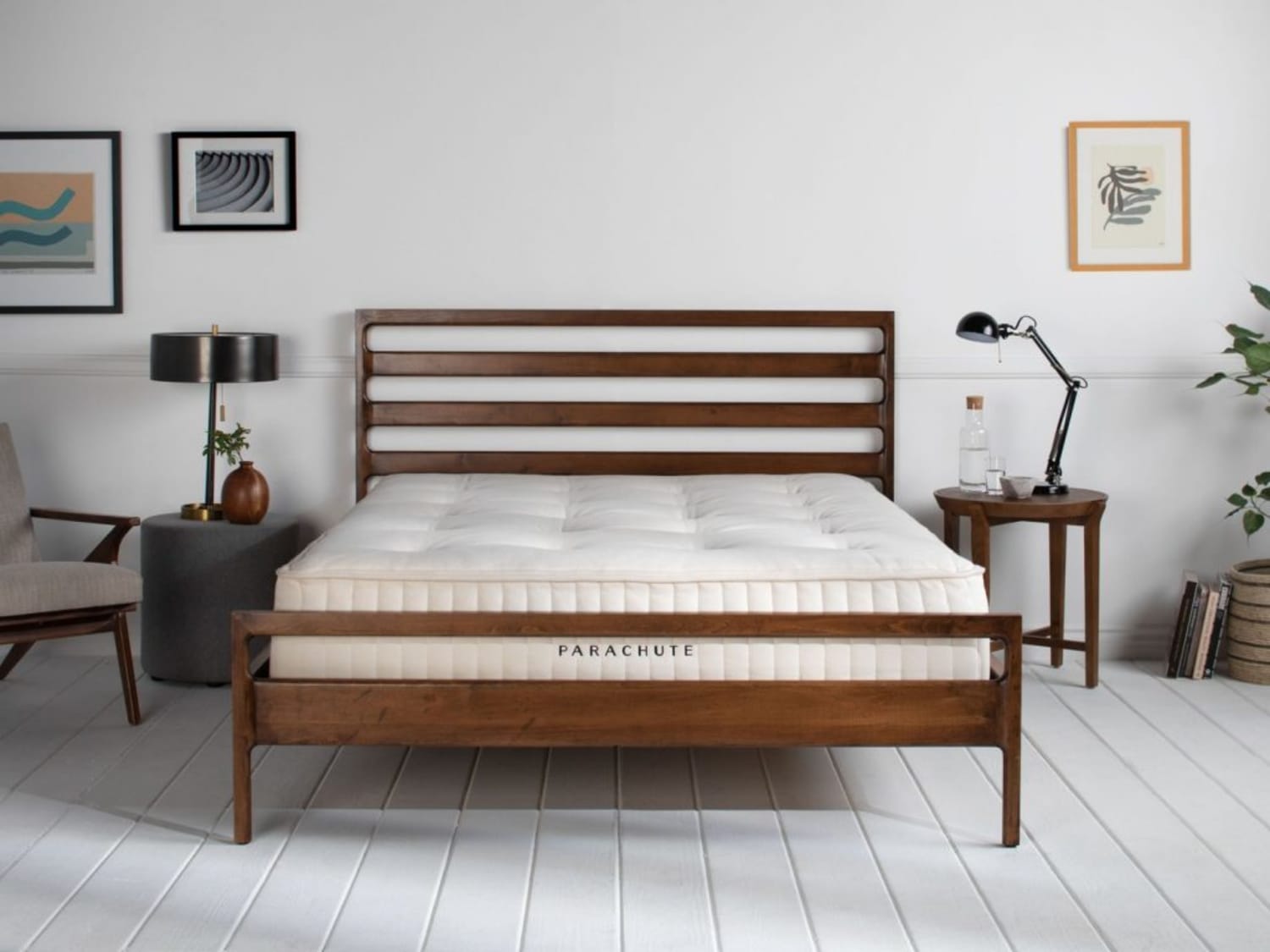 How do you describe a mattress you're incredibly happy about?
It can be easy to slip into metaphor. "You'll feel like royalty." "It's like a dream." "Like a cloud" gets tossed around a lot, but what clouds? Where? Aren't clouds just cold vapor? How is that comfortable?
I'm tempted to just tell you that I really, super like it. But that's not helpful, either. To actually concretely describe the best mattress I've ever owned, I have to back up a little and actually tell you how its construction gives me that, yes, cloud-like, supportive (yet luxurious) sleep I always crave.
I've written about mattresses in some form for about three years. I've slept on them for close to 30. Until I was out of college, I slept on coil mattresses of various prices and qualities, though nothing will be worse than a dorm-style twin XL designed to withstand whatever bodily fluids are thrown at it. Later, out of college, and before everyone was investing in a trendy foam, internet-bought mattress, I was sleeping on very basic foam mattresses from Amazon because they were cheap and I was broke. Because I write about the home space, I got to upgrade from that first $200 mattress and try a few others for review. The nicer mattresses were upgrades from my Amazon one: with more layers, there was more support. I genuinely didn't think I missed what now seemed like the old-fashioned spring mattresses of yore.
And then Parachute released a mattress. Called simply The Mattress, it made me roll my eyes a bit. It reminded me of a high school boyfriend who went to Harvard bragging that the Harvard-Yale game was simply called The Game. The Mattress is setting the bar pretty high. But before I wrote off another startup's bed-in-a-box, I read on.
Unlike many of its competitors, The Mattress contains no foam. Instead, there are two layers of coils: a base layer of wider coils, and three layers of smaller "micro coils" that provide targeted, seamless support. Unlike my childhood mattress at my parents' house, where large coils frequently poke into my hips and shoulders, the micro-coils give you the body-forming support of foam. Unlike foam, however, you don't feel that sinking feeling. Even though it does allow you to sink for natural spine alignment, however, the springs make me feel less "sunken in" than a foam mattress does. I realized how much I had felt, even in my more supportive foam mattresses, like I was having to put a lot of effort into turning or adjusting. The springs make adjusting easy and I don't feel "stuck" in certain positions like I used to.
As the first medium-firm spring mattress I've slept on in years, I was also surprised to learn how much more supportive it feels from similarly rated "medium firm" foam mattresses. I was also surprised at how comfortable that medium-firm construction could feel. The top layer is New Zealand wool, providing amazing softness that nevertheless conforms to the support of the mattress overall. The wool is also more cooling than foam, meaning my boyfriend and I don't kick off layers as we sleep. (And speaking of my boyfriend, I offer you his far more succinct review: "I like your mattress. I get a good night's sleep on it." He, unlike me, has no complaints about his foam mattress.)
The only real drawback to The Mattress is the price: a queen is $1,899, compared to other direct-to-consumer foam mattresses where a queen can be just over (or just shy of) a grand. The sheer joy I feel when I jump into my Parachute mattress over my boyfriend's less expensive option, however, makes the price difference worth it, if, of course, you can swing it financially. Given that a good mattress lasts 10 years, the investment might pay off. I don't anticipate wanting to upgrade or switch out mattresses any time soon. In fact, my sister is so taken with my raving that she and her husband are saving up for a king. If you're really on the fence, Parachute, like many online mattresses, also offers a 90-day trial.
In the end, perhaps what charms me so much about my mattress is that it has all the qualities of an old-school mattress, informed by a decade of internet-first disruption. It's the feel of a traditional mattress I grew up with, with zero drawbacks. Or another way of looking at it: the contouring benefits of foam, without hot sleeping or sacrificing support. To borrow another stereotype of talking about mattresses, I think Goldilocks would find this one "just right."
We independently select these products—if you buy from one of our links, we may earn a commission.