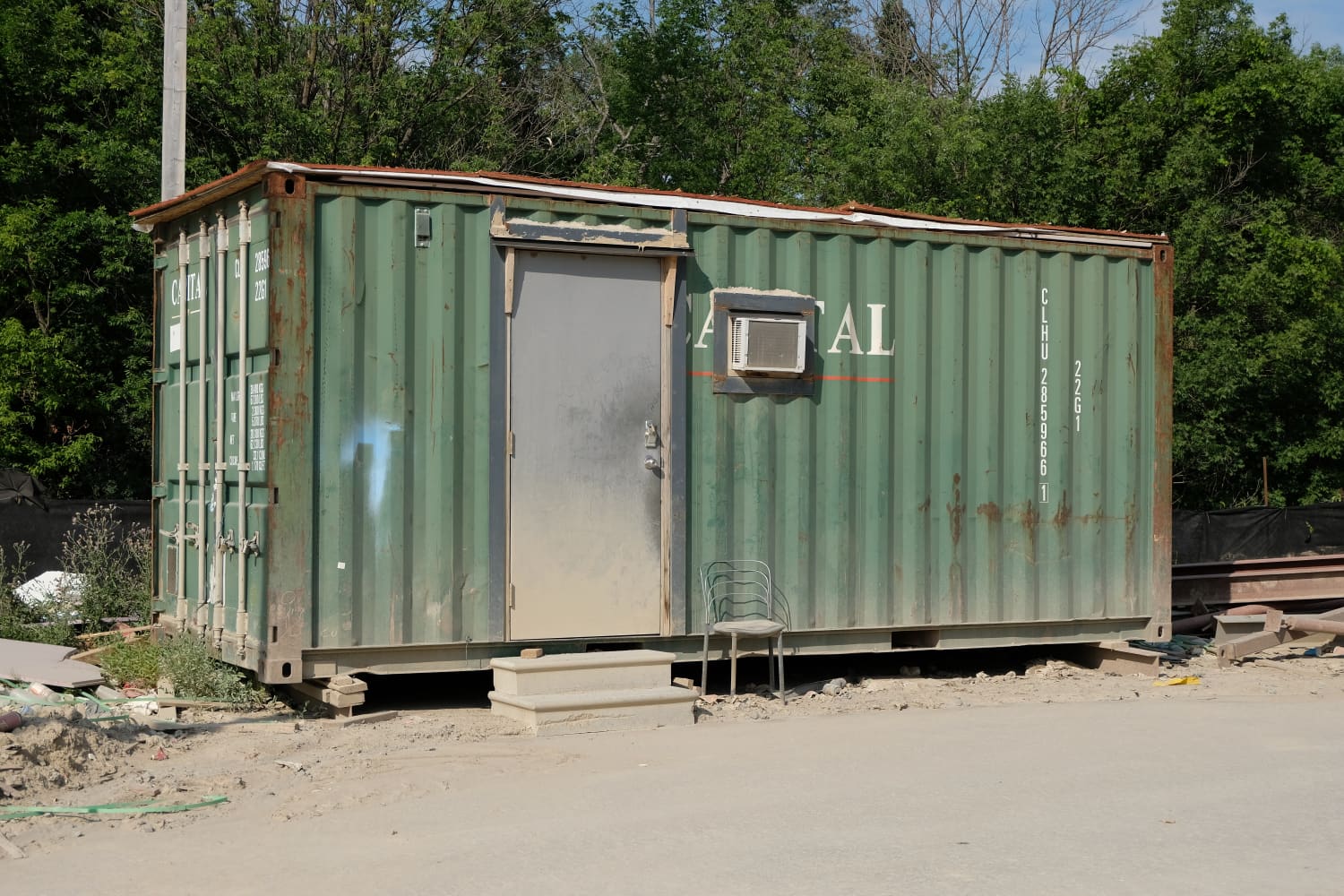 For many travelers, the perks that come with renting out an Airbnb for a getaway make it the obvious choice over a standard hotel. If you're lucky, you land a stay at one of these dreamy Airbnb houses that comes with a cool, accommodating host and have an experience that easily earns a 5-star rating.
Unfortunately, when the site's rental experiences go bad, they're really bad, like in the case of this guy who booked an Airbnb spot advertised as a tidy home with a private bathroom only to discover that the "rental" was actually an illegally parked shipping container – with no bathroom.
In a detailed Facebook post, British tourist Ben Speller describedhis experience with the bogus booking along and also included a few photos of his less-than-thrilling accommodations, which cost him $150 for the night.
"So I booked a last minute Airbnb in Amsterdam. Advertised as a clean home with a private bathroom. This is what we found," Speller captioned a photo of a shipping container sitting on a sidewalk near a grass and tree-filled area.
The other images of the so-called "clean home" reveal cramped sleeping quarters containing a simple bed with three pillows plus a tiny compartment with a rather unsanitary looking toilet.
In an interview with Amsterdam news outlet AT5, Speller said his reaction to the unsightly space was to walk away.
Although the internet is overflowing with both hosts and guests detailing their worst Airbnb experiences, a company spokesperson maintains that incidents like this blatant shipping container stunt aren't very common on the rental platform.
"Misrepresented or fraudulent listings have no place on our platform, and our team works hard to constantly strengthen our defenses and stay ahead of bad actors," an Airbnb spokesperson told Gizmodo. "Over half a billion people have travelled on Airbnb and, with over 2 million guests checking into an Airbnb every single night, issues like this are incredibly rare."
The host and two listings have since been removed from the site.