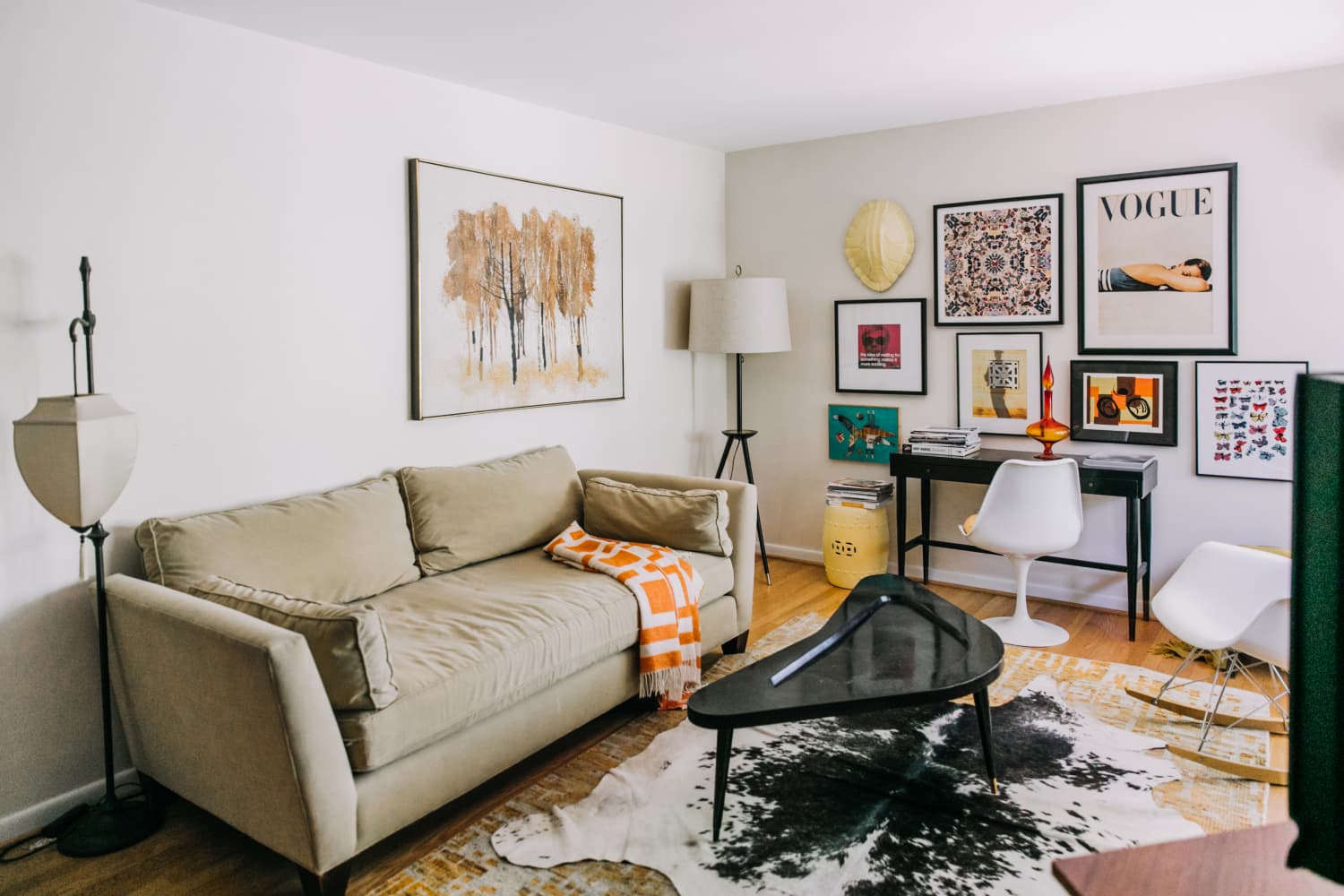 First apartments can vary from dreamy, spacious rooms within walking distance to everything, to tiny hovels an hour commute from your entry-level "dream job." The reality for most is, of course, somewhere in the middle. Sure, some of a first apartment's pleasures and annoyances have to do with the space itself: It's nicer to have incredible sunlight and one polite, tidy roommate, than a gloomy garden apartment to share with three messy strangers.
Yet, honestly, many of the glories and horrors associated with first apartments simply come from being a twenty-something. It's the magic combination of naivety, hope, and limited resources that create the memories that will last long after the sunken-in couch and hand-me-down mattresses have gone the way of the great dumpster in the sky.
But even though that low-priced furniture might not stick around past move out day, some relics from that era do follow us to our more adult homes. As part of our series My First Apartment, we noticed a trend: It's the art that remains years later.
Here's what some of our celebrity interviewees still have from their first apartments:
The reason why so many people keep their first decor pieces? We bet it has something to do with how easy art is to move. It is much more portable than a dining room table and easier to incorporate it into a new home. Older, sentimental pieces also easily personalize a new space, making them immediately feel like home. Also, art is low-cost and high-impact, meaning that even most budget-conscious renter can find a decent quality print (or maybe just swipe a poster from a favorite concert).
I actually transported many concert posters and prints from art museums through college and into my early 20s. When I eventually had the time, money, and space to display this art, I had a mini gallery wall waiting to be unleashed on my bedroom!
Looking to have your own starter art collection last twenty years or more? Here are some of our best tips:
Frame it (and frame it simply)
This might be obvious, but frames do a lot to reduce the wear-and-tear on posters and prints. Stick with simple frames to make it easier to mix and match as well. This year's gallery wall might be next year's accent pieces for a bathroom, office, and living room. Basic frames also mean you're not married to one couch and one wall color. You can upgrade your furniture as you please, keeping the same framed art set.
That said, simple, inexpensive frames also won't feel like too much of a loss if they dint during moving. Standard frames are also easily replaced at places like Amazon and Bed Bath & Beyond. Think you need a custom frame for a piece of non-standard art? Try matting it in a standard size frame or trying this do-it-half-yourself method. You can always splurge on custom framing later. Floating frames for irregular (or even non-flat items, like Playbills) are another option.
If you have a no-nails rule in your dorm or apartment, you also don't have to go the no-frame Washi route, either. Frames generally can handle Command strips (just get the ones designed to hang frames, not posters).
Art you acquire in your 20s is likely going to move a lot. Not every apartment or house will have the right spot for every poster, but that doesn't mean you have to toss it. Pack your art gently with linens or bubblewrap and be extra careful to protect corners and glass. If you don't have it framed, buy or save poster tubes when you buy new art. Several rolled-up prints or posters can fit in one tube. Store until you're ready to frame or hang.
More great Real Estate reads: