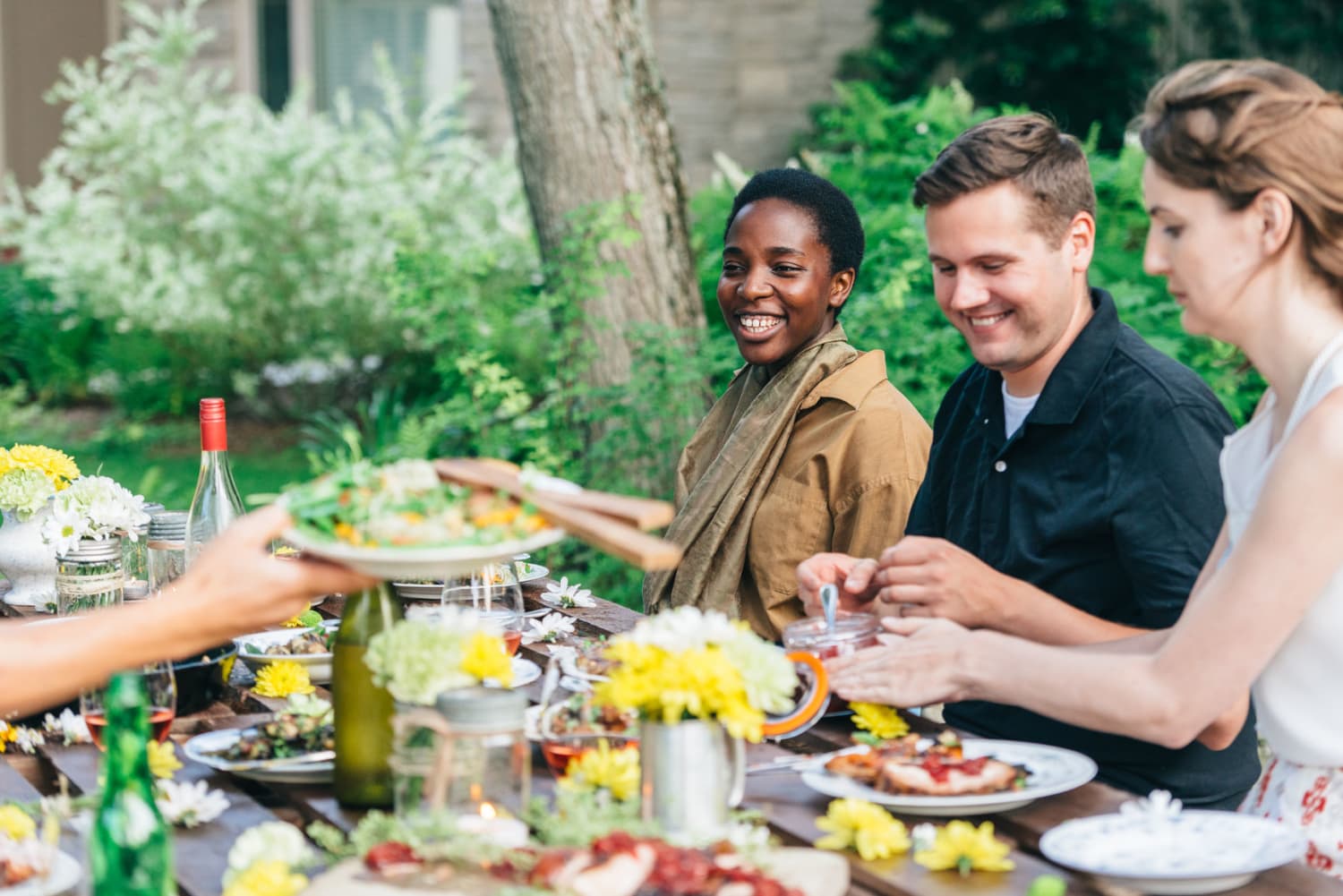 Summer entertaining is the best. Getting everyone together, enjoying the weather, throwing something on the grill or just bringing some potluck dishes—it's sociable and just makes you feel good. But what's perhaps even better? Some libations added to the mix.
Now while I love a good summer cocktail or two, and whipping up something fun for my friends, I'm not a fan of making my way to the drink station or bar every three minutes to concoct my (obviously delicious) signature drink. Nor am I a fan of letting people do their own thing and ending up with the most random hodgepodge of leftover alcohols, mixers, and liqueurs.
So the easiest way to combat this? A drink dispenser. And this one will be a permanent fixture in my home (summertime or not):
This chic dispenser lets you whip up a batch cocktail, throw it in, and let guests serve themselves. Grab two and make up some delicious mocktails for those not drinking, or use for water to be eco-friendly (and ditch the water bottles) when entertaining isn't near a sink. It's truly an almost effortless way to keep the party going and things looking great. Plus, you can use it for multiple shindigs in the future—a worthy kitchen investment for those who entertain more than a couple of times a year.
Need something to mix up? Here's an easy recipe to try: Mix 2 parts BACARDÍ Lime, ¾ part watermelon liqueur, ¾ part lime juice,  ½ part simple syrup, and 2 parts club soda for a refreshing drink.
Not feeling the glass and gold? Here are two others I'm loving:
Truly get the party started with a drink station that holds three.
For a cute, country look that holds three gallons of your favorite drink.
We independently select these products—if you buy from one of our links, we may earn a commission.