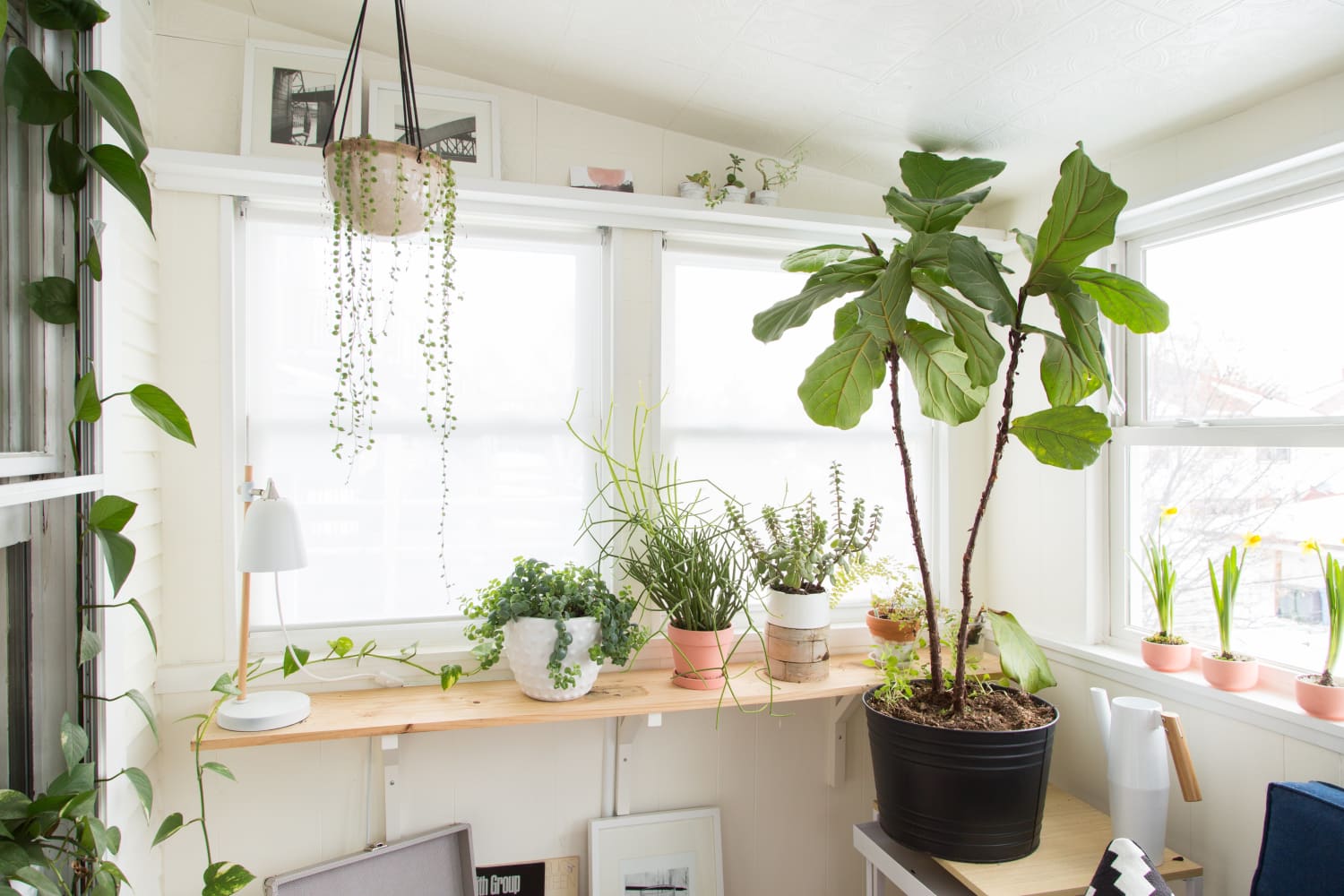 The Internet doesn't get enough credit. If it weren't for this glorious, gigantic network of ours, we'd never be able to quickly Google a how-to and come up with a  response we didn't quite expect. Like when the Internet tells us to use a clothes iron to pull up linoleum floors—not what we expected, but it totally works. By the same token, if you poke around online to learn about the best ways to clean your plants (because yes, duh, that is definitely a thing), you're going to find this solution everywhere you look: a damp sock.
You put your hand into a sock, dampen it (or dampen it and put your hand into it?), and caress the plant's leaves gently. The thing is: despite being a little whacky, this technique does work. In fact, it was our first tip on how to use an orphan sock in this piece. 
We bring all of this up to say: a video of a woman cleaning her fiddle leaf fig plant with this method is going viral on Reddit. It's not a long video and there's not any narration—just a devoted plant mom polishing her baby. Honestly, it's quite sweet. Taken by the roommate of the plant masseuse, the upload was likely just for a few laughs. But the Internet likes to give us what we don't quite expect, so here's a botanically-inclined faceless sock puppet doing its thing:
It's kind of mesmerizing, isn't it?
But seriously: this method works. And while we're on the topic of Fiddle Leaf Fig plants, check out our Plant Doctor Hilton Carter's advice on how to care for your tree.