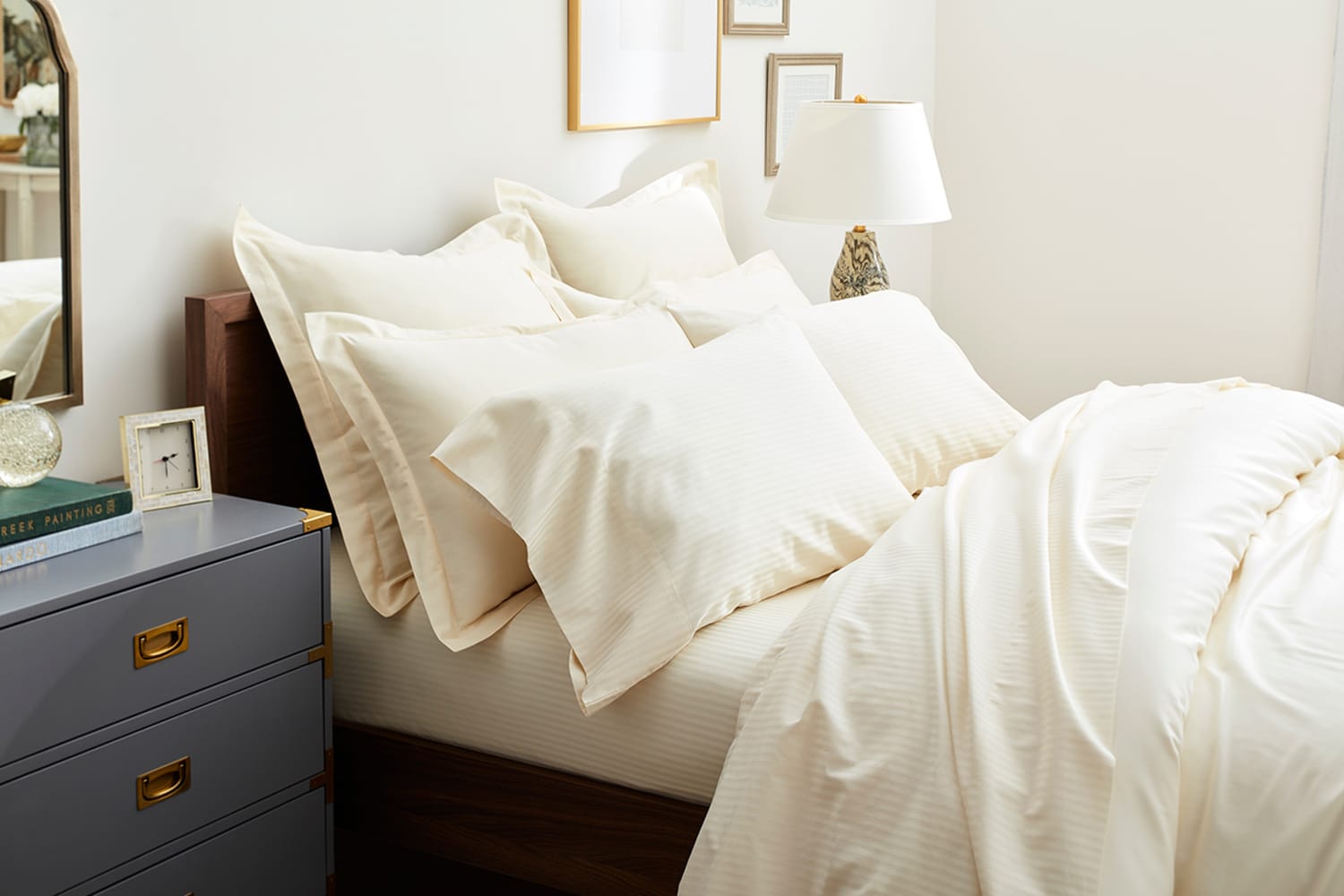 In Partnership with Boll & Branch
You know that moment on the group chat when you're making plans for a Friday night and one friend chimes in to say she's exhausted and can't make it out? And the next person does the same thing? And then it quickly becomes apparent that you're staying in for the night? That just may be the best moment of the week.
The thing about canceling plans is that it doesn't mean not having plans; it means you're replacing lines, cabs, and expensive drinks with better plans like self-care, streaming, and going to bed early. And since you secretly know that moment is coming most Fridays, take a little time now to set up a space you love spending the night in.
Boll & Branch makes the type of soft, luxurious linens that makes your bed look and feel like the best place in the entire world to spend a Friday night. Their sheets are made with the highest quality, long-staple organic cotton, so they start out soft and only get softer with every wash. They're also beautifully and thoughtfully made, with details like extra deep fitted sheets that actually fit over the mattress and two more inches of material on the pillowcase that actually cover the pillow.
There's a lot more to their bedding design than what you can see. Boll & Branch is the leading purchaser of organic, Fair Trade cotton (with the Global Organic Textile Standard certification to back it up), and everyone involved in their supply chain—from the farmer to the factory worker—is paid a fair wage. Which means you sleep soundly knowing your linens are good for the world and its people.
Check out some of our favorites from the shop, and cancel your plans for tonight. You'll be the secret hero of your friend group.