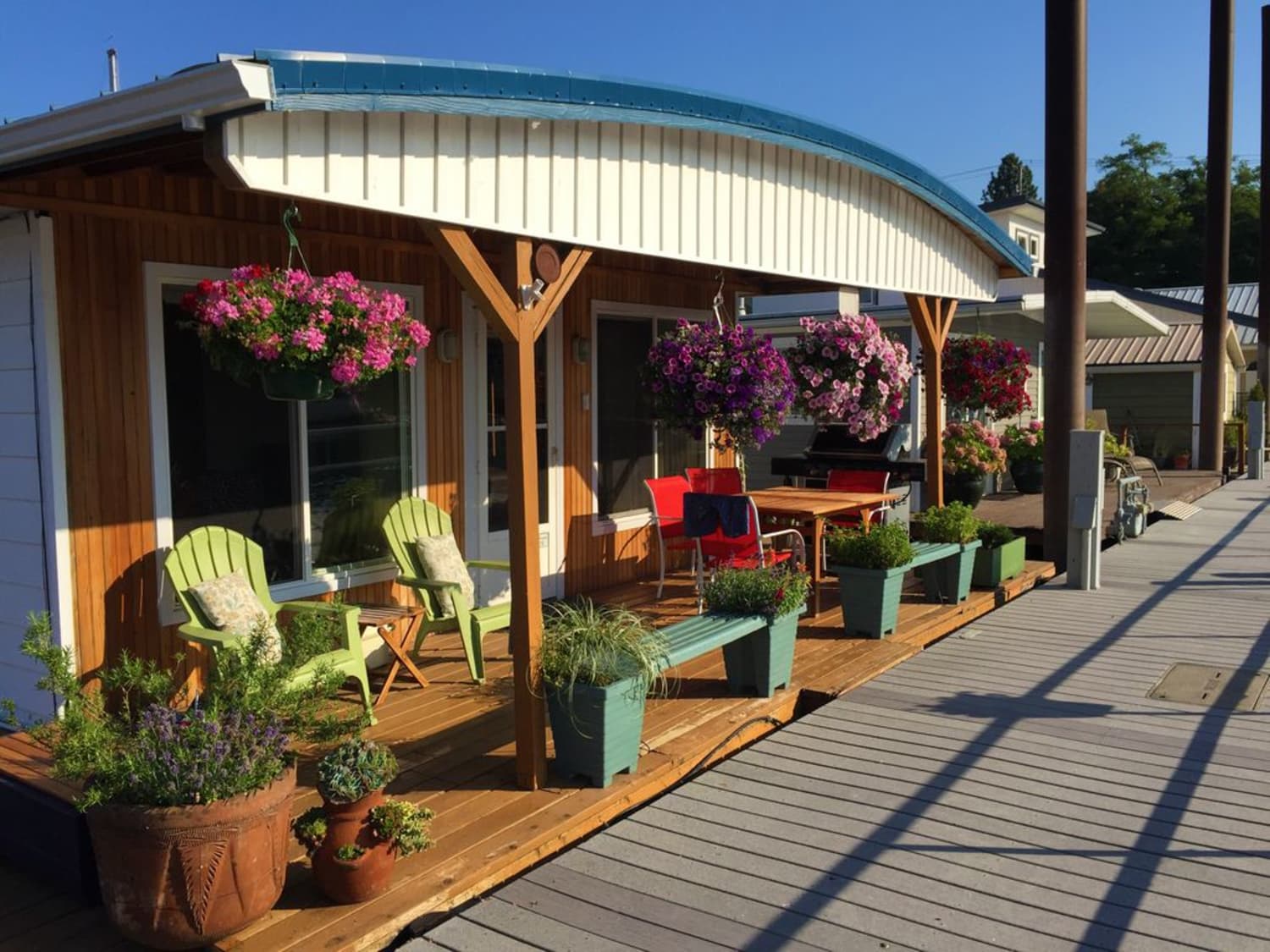 Never stayed on a houseboat before? You're missing out. Start your day waking up to peaceful views of a lake, ocean, or river and end with gently rocking waves lulling you to sleep. What could be better?
Whether you're looking for an urban houseboat in the middle of all the action or a quiet retreat on a small lake, there's a little something for everyone. Check out these super-cool and affordable houseboats to rent:
This one-bedroom houseboat comes with a perfect view of the famous Bloemgracht canal. It's within walking distance of many of Amsterdam's most popular attractions, including the Anne Frank House, shopping, and restaurants. Available for an average of $175/night, this quaint houseboat is perfect for a romantic getaway.
This two-bedroom houseboat is docked just minutes away from some of Key Largo's best restaurants. Take in the area's gorgeous sunsets from the deck equipped with an adorable bistro dining set. It's available for an average of $145/night.
Located on tranquil Lake Pend Oreille in Hope, Idaho, this 52' x 14' houseboat sleeps up to eight people, making it ideal for a family vacation or a weekend away with friends. At an average of just $133/per night, it makes for an affordable trip when everyone chips in. Renters are not allowed to take the houseboat out on their own. But the owners offer a four-hour cruise for an extra fee. Have a blast sliding down the slide on the boat, and you'll also have access to kayaks and a paddle board.
This charming two-bedroom houseboat is located on picturesque Hayden Island at the intersection of Portland, Oregon, and Vancouver, Washington. It offers a full kitchen with new appliances, an outdoor dining table for seating up to six, a large deck with a tender house, swim float, and optional boat slip. If you can tear yourself away from this cozy retreat, you're just a hop, skip, and a jump away from shopping and restaurants.
This adorable nautical hideaway on Moon Lake in Monroe, Louisiana, is available for an average of $99/night. It sleeps up to five and comes equipped with a covered boat slip, kayaks, a gas grill, and a fully furnished patio with a hammock.