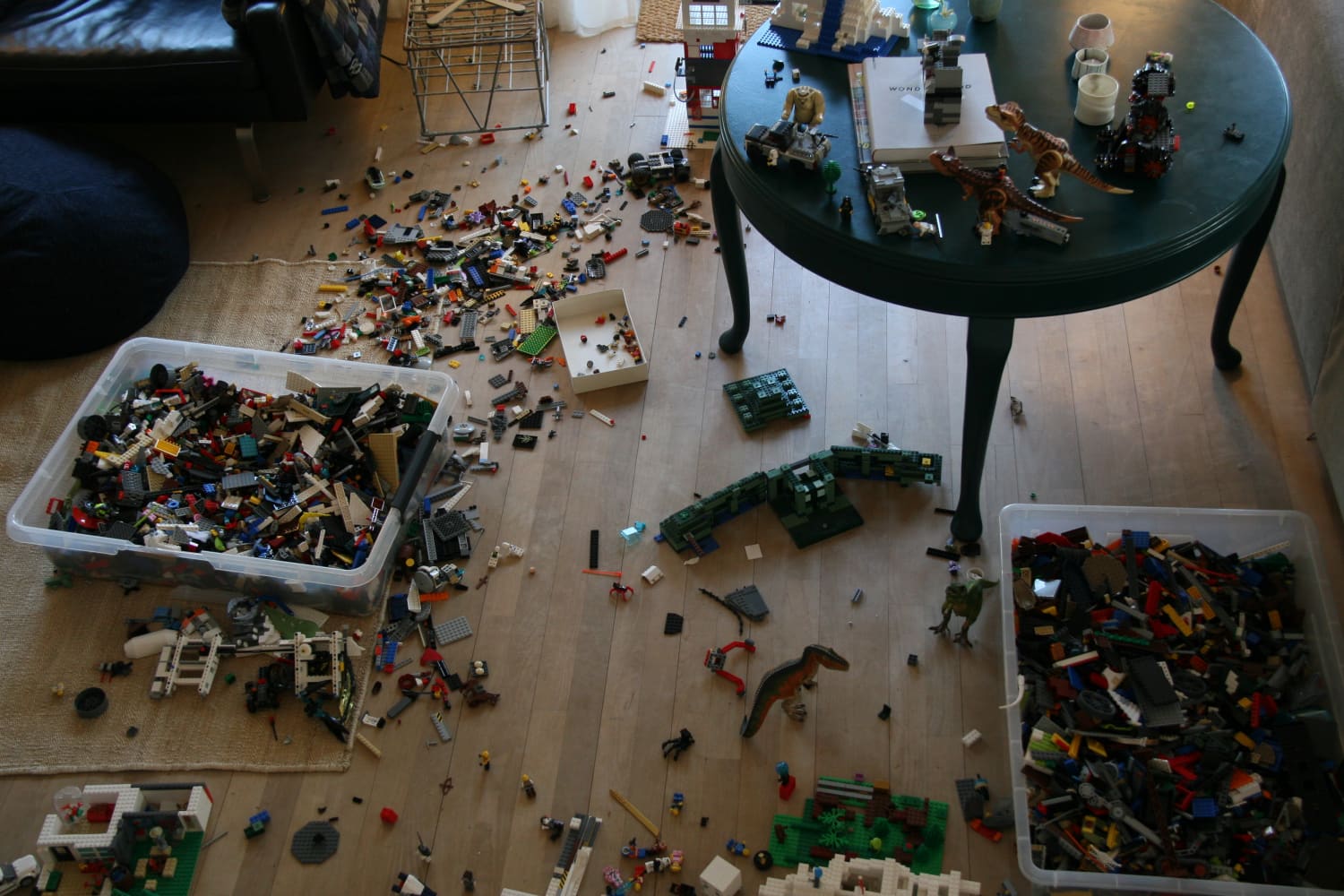 Two iconic Scandinavian brands are teaming up to make playtime more fun. Finding the balance between YouTube and actual physical activity, IKEA and LEGO have partnered to create a comfortable space for playtime that'll be enjoyable for kids and parents alike.
The brands announced the collaboration last year (with more details revealed last week at IKEA's Democratic Design Days) after an IKEA survey revealed that 47% of kids would like more playtime with their parents, and 90% of parents believed play is essential to wellbeing and happiness.
"Bringing people together over play and enable more play are things that are key for both us and LEGO Group based on our respective visions, missions and values. That is why we want to explore what can happen when we work together, trying to get more of the many people to say yes to play," says Andreas Fredriksson, designer at IKEA.
The first drop from the partnership, BYGGLET, is a LEGO-based storage option that combines organization and playtime in one. While most agree that movement is critical for young children, adults struggle with the messiness of a kid-friendly day indoors. Both companies hope to increase playtime between parents and kids outside of iPads and videos games, while being mindful of the responsibilities of everyday.
"There's a conflict between how grown-ups look at organizing and how children look at the creative play. Every grown-up has stepped on a LEGO brick at night time. But organizing LEGO bricks the grown-up way also means ending the play sometimes," says designer at LEGO Group, Rasmus Buch Løgstrup.
"Adults sort by typology—socks going into one drawer and belts into another. Kids sort by story, clustering it into different pieces, where you can have a half-built spaceship. And in that, you can find the one piece that you need. What if we could turn that perceived mess into something wonderful?"
BYGGLEK is set to hit IKEA stores in 2020.