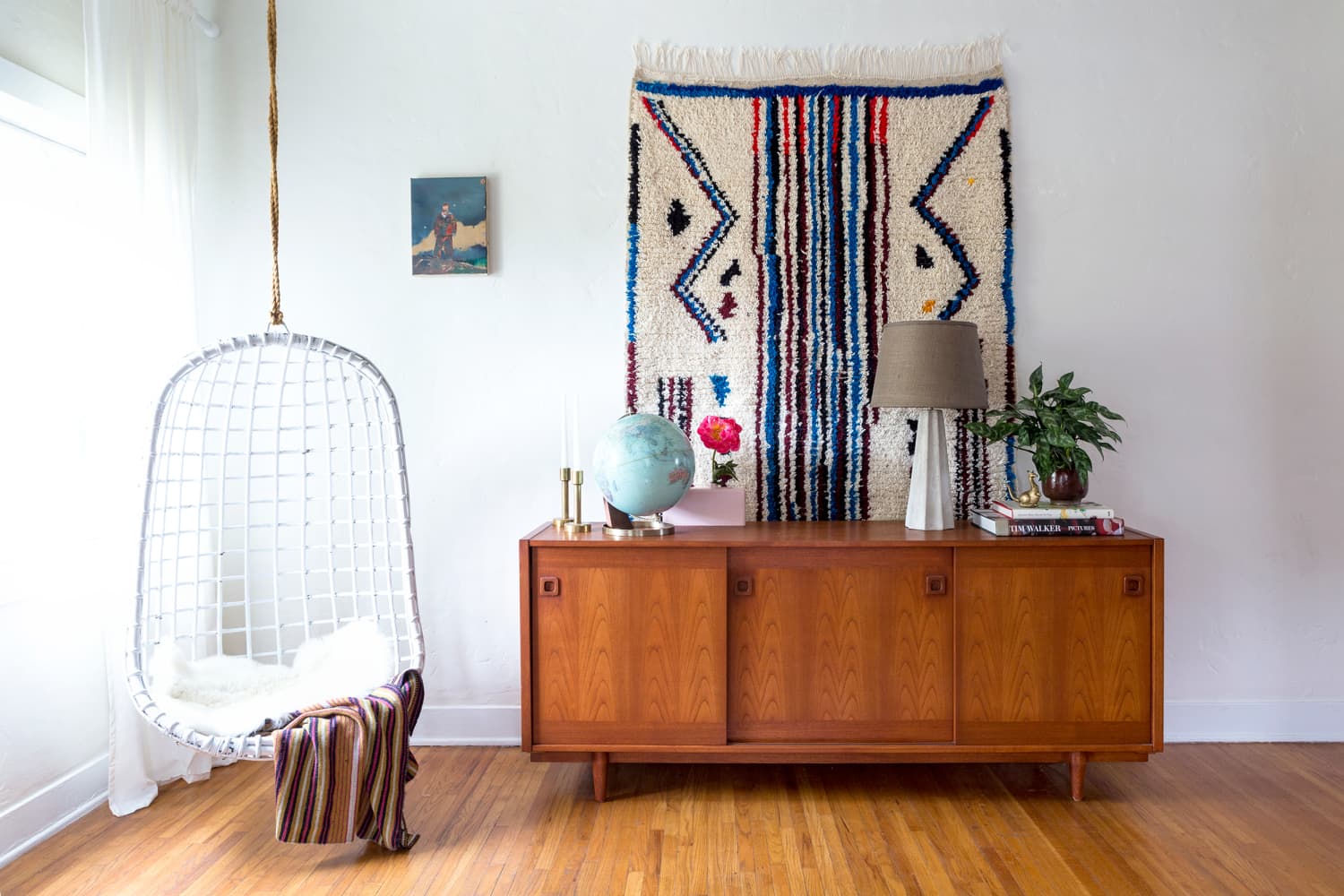 Good news for decor lovers and side hustlers alike: Poshmark has expanded beyond the closet and into the home.
Known for helping its users buy and sell pre-owned clothing, the social commerce platform launched a new venture this morning: a home decor marketplace called Home Market. Which means that in addition to the more than 75 million clothing items, shoes, and accessories already on the app, you can now sell, buy, and connect over all things home decor—including wall art, bedding and bath accessories, and storage and organization pieces. Basically, anything you need to declutter, you might be able to find a buyer for on Poshmark.
The Home Market launch creates a whole new experience for Poshmark's 40 million shoppers, with an emphasis on helping users discover new brands and items for their homes, connecting with others who share their interior style preferences, and browsing tailored content that makes it easier and faster to find and purchase new products.
The market expansion is especially good news for the app's sellers, some of whom make a six-figure salary selling clothes through the app. As of April, Poshmark's 5 million sellers had already been paid out a total of $1 billion, and the new home category creates an opportunity for them to continue scaling their social commerce businesses by tapping into new revenue streams.
Alexandra Marquez, known on Poshmark as @thedealqueen, has a background in home decor, and she says she's excited to reach new customers through the Home Market.
"I love that Poshmark is providing us with an opportunity to expand and reach new customers. I'm excited to be part of bringing a new fan base to the app and being able to buy and sell secondhand items in every market," she says. "My mom is an interior designer so I grew up going to flea markets and home goods market, so being able to embrace that part of my life will be the best part!"
If you haven't jumped on the Poshmark-selling bandwagon yet, now might be the time. Just post a picture, sell your items, then send them to your buyer in a pre-paid, pre-addressed envelope. Decluttering has never been easier.
Poshmark's fee model is fairly basic: For all sales under $15, Poshmark takes a flat, $2.95 commission, and from purchases higher than $15, it takes a 20 percent cut.
We independently select these products—if you buy from one of our links, we may earn a commission.