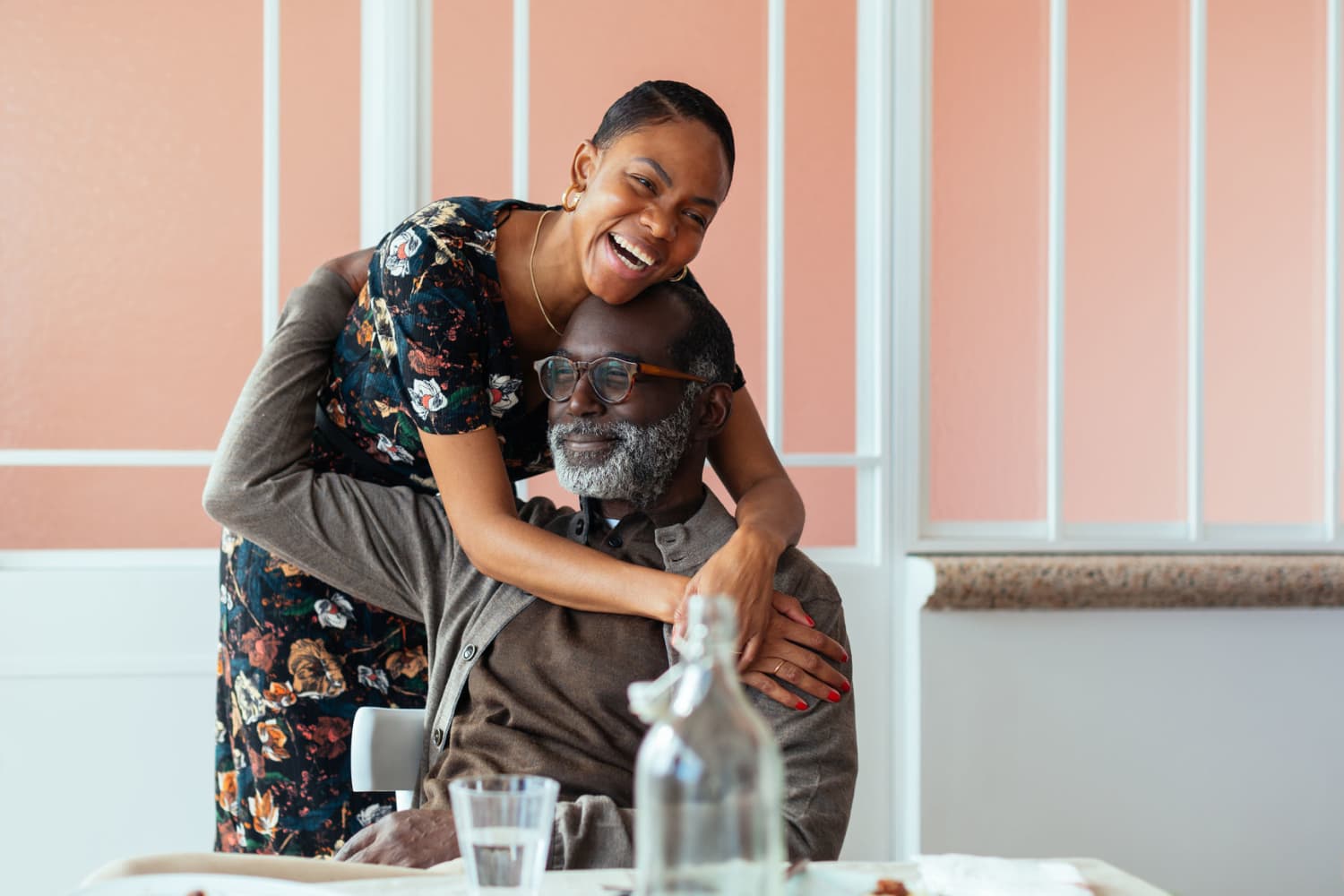 When it comes to gifting, dads can prove to be some of the hardest to buy for. Sure, you can go the generic route, but finding something he'll genuinely love is more of a challenge—but you're up for it, right? Here, we make things a bit less hard with these safe yet slightly unexpected ideas that should get your creative juices flowing. (Or just stick to the list—that works, too.)
I don't know who made the rule that all dads have a pocket knife on their person at all times, but I also don't typically like to break rules. So here's a sleek one that will stand up for years (and years) to come, made by a fifth-generation Japanese knife maker.
Can't be there to celebrate? Gift an Echo Show from Amazon and video call in. Your dad can also enjoy TV, movies, music, and even audiobooks on this nifty little gadget—plus it has all the Alexa capabilities, so it can sync with his calendar, show weather, answer questions, make to-dos…you get the gist.
Get him something he won't get himself, but that he'll end up using every day anyway. This large gift set contains a foaming shower gel, shaving gel, after shave, and an eau de parfum from Rituals' super popular men's collection. (It smells real good.) The best part is that you don't even have to wrap it.
Upgrade your dad's style (and give him a sense of nostalgia) with these retro-fitted Clubmaster Remix sunglasses from Ray-Ban. Best part? You can get them customized with a sweet note on the side (don't worry it's on the inside), for Father's Day.
Classic and easy, this guy can be filled with your dad's favorite cologne, body wash, or just, like, seven deodorants because you know he doesn't know the meaning of "stocking up."
Whether your dad's spot is lacking on the outdoor space or he just likes to grill—a lot—this indoor smokeless grill will have him grinning from ear to ear. (Especially when it's raining out.)
Another "he will never buy this himself so someone has to do it" gift. Get your dad to finally ditch his run-down, one-wheeled suitcase he's had for 30 years for this cult-favorite sleek upgrade, which features an ejectable battery that charges phones, 360° spinner wheels, and an interior compression system. It's also our top pick for carry-on luggage.
Is your dad a big music junkie? Help him discover new music (and get more use out of his record player) with a vinyl subscription he'll get straight in the mail. Vinyl Me, Please spans all genres and presses one-of-a-kind vinyl reissues in deluxe, limited edition packages with features like colored vinyl, art prints, cocktail recipe pairings, listening notes booklets, and more.
We independently select these products—if you buy from one of our links, we may earn a commission.