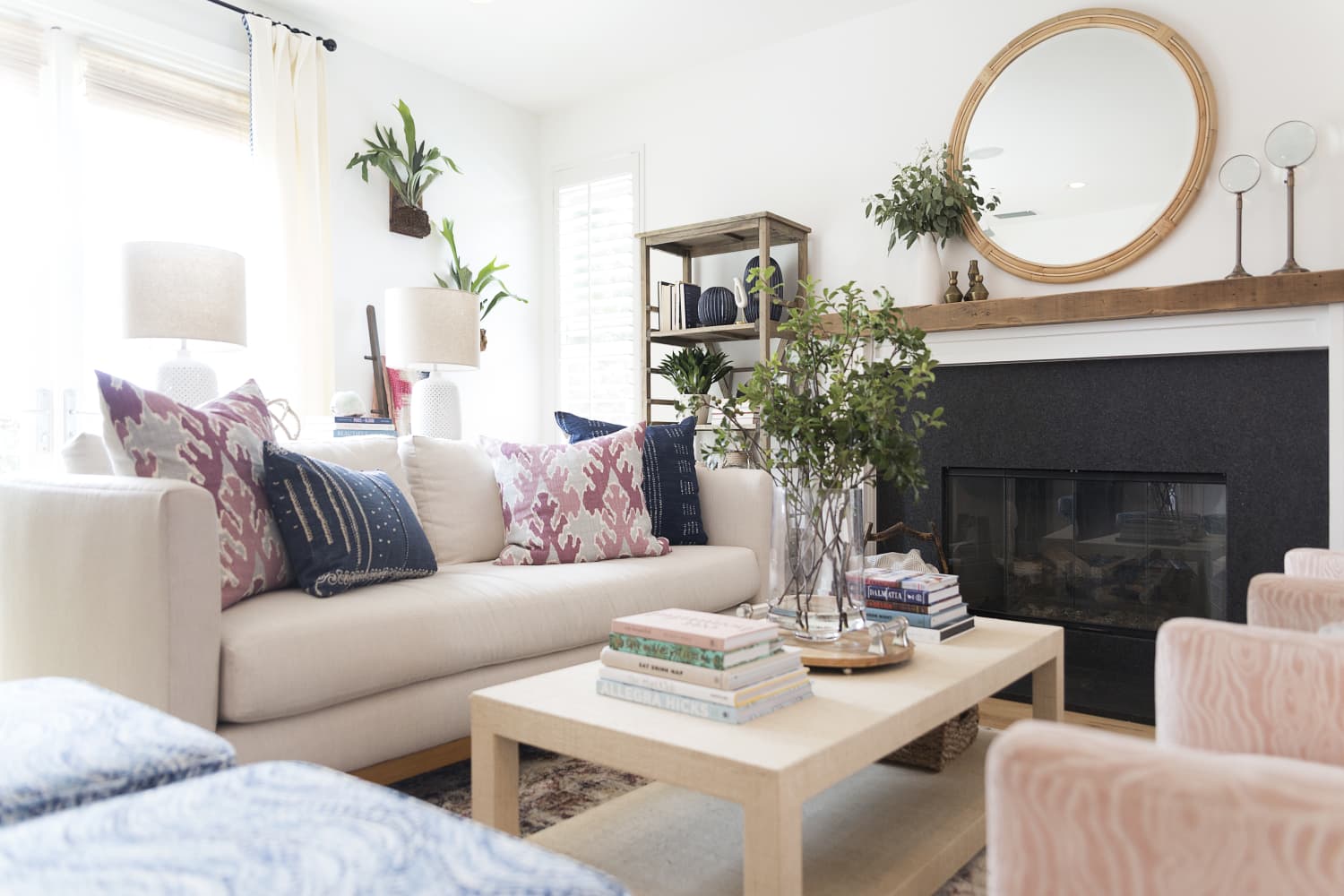 Lately it seems like every room I pin on Pinterest or save on Instagram features a mud cloth or indigo throw pillow (and in fact, we've been writing about this look since 2016). A traditional African cloth technique that dates back to 12th-century Mali, mud cloth (or bogolanfini) consists of a cotton fabric dyed using a special fermented mud process. (Design Sponge has a great overview of the history of mud cloth here.) The style is nothing new, but seems to be in the midst of a popularity surge—and it's actually pretty easy to find your own mud cloth and indigo decor pieces.
If you're looking for authenticity, The Citizenry has several mud cloth options that come straight from Malian artisans, like this stunning find. The unusual olive hue is gorgeous, and the hand-painted stripes make a subtle yet eye-catching statement.
Etsy is a great resource for pillow covers, as there are so many makers offering pieces in various sizes and styles—even the pickiest shoppers among us are bound to find a few things they love! This simple black-and-white pillow cover would look beautiful styled in a living room, bedroom, or even nursery.
Even more traditional stores like Pottery Barn have hopped on the indigo bandwagon, making it easy to source the print during a routine trip to the mall. This lumbar pillow cover would be the perfect accent piece on a bed or couch—and, it's currently on sale.
Mix and match with this fun pillow set that allows you to get a bit creative—style the pillows together or spread them out around the house. Either way, they're bound to be a hit.
We get it, playing favorites is tough. Why settle for one pillow cover when you can grab a set of four? This pack from Amazon allows you to sample a bit of everything, pattern-wise. The looks are all complementary without being too matchy-matchy.
This classic indigo pillow is a buyer favorite on Etsy. The colors are calming while still adding personality to a couch, reading nook, or breakfast bench.
This pillow cover is a bit different because the pattern is hand-embroidered rather than printed, but we love it just the same. It adds texture and intrigue while still embodying the classic mud cloth look.
We independently select these products—if you buy from one of our links, we may earn a commission.