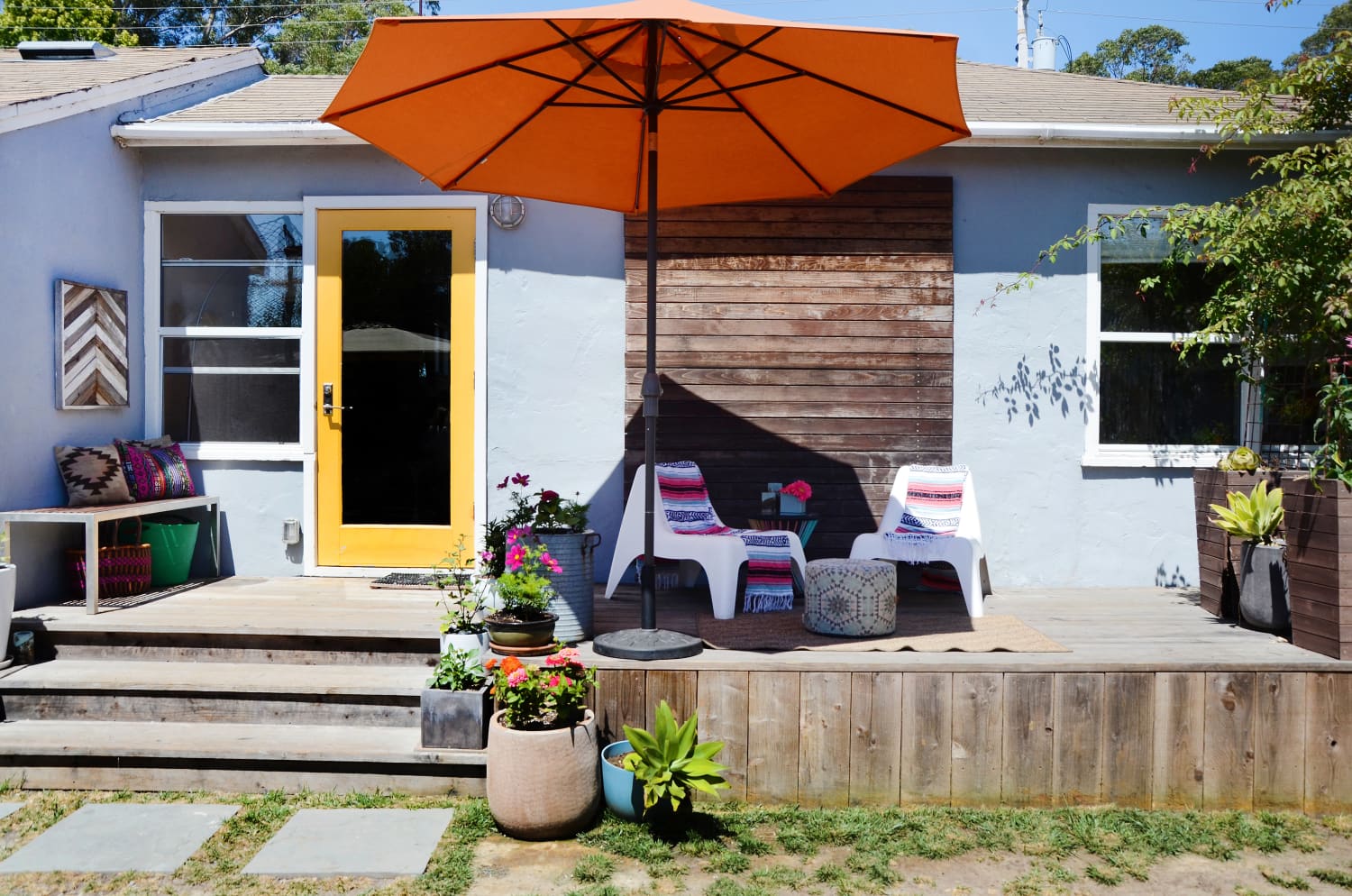 We love spring for its promise of relief from winter's cold and darkness and for teasing the summer warmth and fun that's just around the corner. Spring is a transitional season that eases us into the full-fledged joys of summer: hot weather, sunlight, swimming, outdoor cooking, travel, gardening, and kids being home.
Embracing the in-between-ness of spring, we can put the winter behind us and make room for the coming season by decluttering the following things at home:
Any lingering winter decor
Declutter by finally putting it away or getting rid of it.
Don't keep any that are in excess or that you won't want to use next year.
As you're putting them away for the next half of the year, consider how much you actually reached for each one last season and pare down where you can.
Before you begin reaching for them to wear, peruse your dresses, tank tops, and shorts to see which you're excited to bring back into rotation and which evoke an "oh, that old thing" feeling instead. Consider giving those items freedom to find new homes.
You may switch moisturizers or retire certain lotions or scents for the summer season. Take this transitional moment to evaluate what's worth keeping.
Make sure what you have from last year hasn't expired or separated. You obviously don't want to use ineffective sunscreen.
Take them all out and whittle down your collection to suits you like and fit and tops and bottoms that have coordinating pieces, if that's your thing.
Go through your cover-ups, rash guards, swim hats, etc. Keep what you love or need and pack up the rest for giving away.
Depending on where you live, you may have a collection of floats, noodles, goggles, and diving toys. Sort through them, see what is still in good shape and useful and give away anything extra or broken.
Go through that pile of buckets, shovels, and crab molds. The kids only need a few to be happy and you'll save yourself the trouble of lugging all of them back and forth (and picking them up at the beach).
You may get use out of a few different kinds (visors, wide-brimmed sun hats, baseball caps, and waterproof hats), but too many choices is overwhelming. Thin out your collection.
Go through all your sandals and flip-flops and keep them because you want to wear them, not because you've had them for six years.
You'll probably be using yours more during the summer months than at any other time of year, but that doesn't mean you need a lot of them. Keep one for each person and each of your needs (water and smoothies on-the-go, for instance), but get rid of the rest and say good riddance to the water bottle avalanche in your cupboard.
Gardening and plant care tools
Keeping only the tools that are in working order and getting rid of duplicates or unused items will allow you the easiest access to the things you use. Go through your spades, shovels, watering cans, gloves, pruning shears, etc.
Outdoor furniture and accessories
As our lives evolve, our decor often does along with it. Re-evaluate whether you need that old outdoor rug, if you'll ever paint those metal chairs you got at the estate sale, or if you are still up to creating an outdoor oasis with all the planters you collected.
Have your kids outgrown the plastic basketball hoop? Are you really going to get another plug for the kiddie pool or clean the mildew off of the fancy pool noodles? Pass along things that are no longer useful to your family and be realistic about the time and energy you want to spend on things that need fixing or excessive cleaning.
Tablecloths, unbreakable dishware, serving ware — go through it all with an incisive eye and keep only what is useful rather than what might be useful.