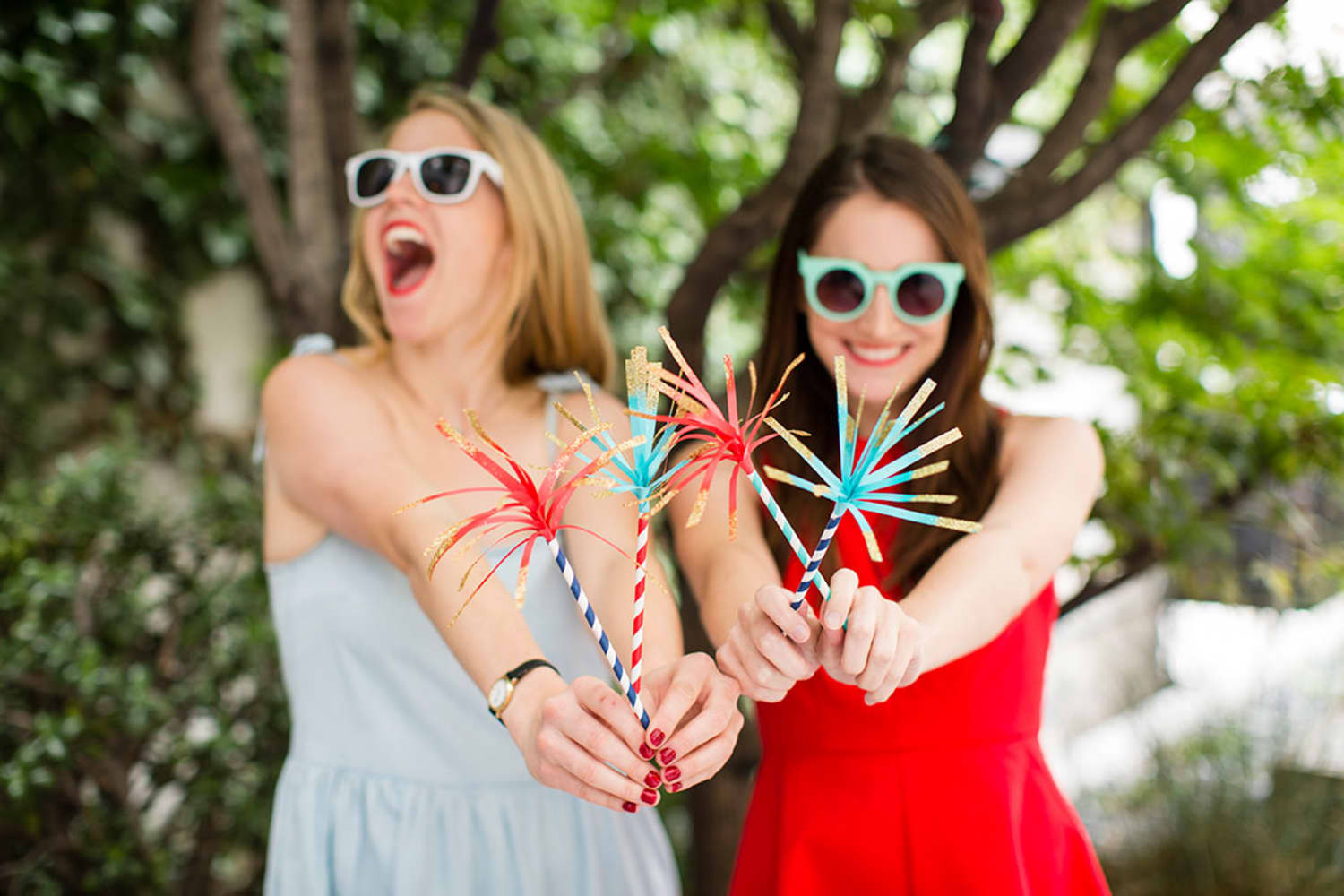 Independence Day is right around the corner, and what better way to celebrate than throwing a patriotic shindig? Forget that you're putting it together at the last minute, we found an assortment of Prime-eligible items on Amazon that will take your Fourth of July party to the next level. From star-shaped string lights to American flag-inspired fans, here are seven festive Fourth of July finds on Amazon priced for $20 or less.
Prefer your party lights with a little more pizzazz? These star-shaped lights are designed for outdoor use, so you can add some patriotic flair to your patio without breaking the bank.
Looking for an easy and eco-friendly way to dress up your Fourth of July cocktails? These red-white-and-blue-striped paper straws are biodegradable, so you and your friends can sip on your drinks in pure American style without any unnecessary plastic waste.
The only thing better than a paper fan on a hot summer day is one with some American spirit. These fans are every bit as festive as they are functional—and only cost about a dollar a pop (with free delivery for Prime members).
Searching for the perfect centerpiece for your Fourth of July celebration? These starry LED string lights are flexible enough to wrap around candles, vases, and other tabletop decor.
Never underestimate the power of some good, old-fashioned glittery garlands at your Independence Day shindig. This sparkly red, white, and blue star garland is perfect for draping over mantels, stairways, and tables, and can be reused year after year.
You can always count on some fun refreshments to get your Fourth of July party started off right. This special-edition pack of Skittles features red-white-and-blue-colored candies, and will only set you back 18 bucks for 24 bags.
No Independence Day soirée would be complete without a cooler to keep your beverages cold. Ensure your beers stay nice and chilly with this inflatable, stars-and-stripes-style cooler.
We independently select these products—if you buy from one of our links, we may earn a commission.