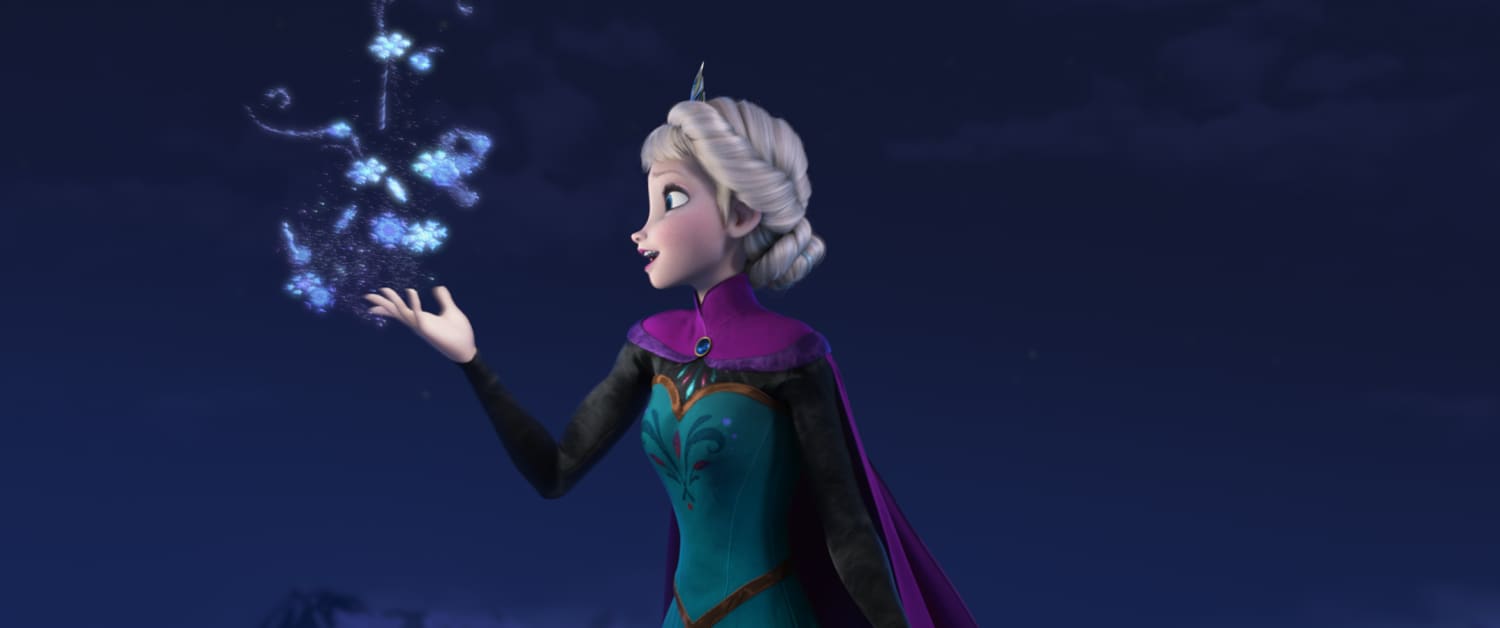 Do you love Disney songs, or love someone who loves Disney songs? Well, we have magical news.
Unsurprisingly, Frozen's "Let It Go" tops the list by a huge margin. It received a whopping 93 million more plays than the #2 song on the list, with a grand total of 298 million plays. And that's just the plays it's received on Spotify, which discounts all of the plays through other platforms like YouTube, iTunes, Amazon, other streaming platforms, plus sales. We knew this song was a a strangely sticky one—the kind of creation that goes viral both online and offline—and these numbers back up that assertion.
The second track on the list is from "Moana."If you haven't seen it, it's definitely some of Disney's strongest musical work (in this writer's opinion, anyway). The buzziest song from that film is "How Far I'll Go," which has received 205 million plays on Spotify alone.
Both "Frozen" and "Moana" have two songs each on the list. The other two from the films are "Love Is An Open Door" and "You're Welcome," respectively. 
Songs from "Cars,""Beauty and the Beast,""Tarzan,""Aladdin,""Zootopia," and "The Little Mermaid" also made the cut for the Top 10. It should be noted, however, that there are Disney songs that aren't even on Spotify, so they weren't taken into consideration for this. 
Spotify launched in 2008, and it would be fascinating to see how the order of this list might change if the streaming service had been around since Disney's first melody-heavy films. We have a feeling that "Let It Go" would still be at the top.